Seattle Central's 2022 Student Invitational Opening Reception proved to be an exciting celebration, where students came together to commemorate their artistic endeavors and inventiveness in the school's M. Rosetta Hunter Gallery. 
Juried by Curator Negarra A. Kudumu, the invitational featured works of varying media and visions, culminating in a gallery that ranged from fanciful and endearing to sedate and thought-provoking.
First place winner Connor Mathieson's "The Gate Scene From Spirited Away" is a testament to the power of simplicity, capturing a timeless scene from Hayao Miyazaki's film "Spirited Away" with whimsical brushwork and perspective. The use of ink wash puts viewers into a spiritual plane all their own, providing the piece with layers of depth that are a delight to piece apart.
Brennen Johnston's second-place "Artifact 37" stood out easily from the rest. An inventive display of electronics and acoustics combined, it's hard not to be drawn to the corner where this sculpture sits and plays music; its own little galaxy of sound and color that insists you stay and watch for a while.
"Artifact 37," Brennen Johnston, 2022.
Finally, David Tran's third-place oil painting "Seattlers Pass By" pulls you immediately into a colorscape that is familiar and otherworldly in its use of the abstract. There is something about it that is both incredibly busy yet also demands that you turn your mind off and see past all the colors and shapes, where it all becomes very serene.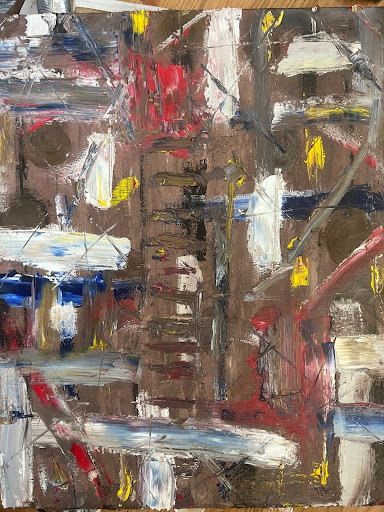 Outside of these three winners, the gallery is rife with pieces that are wildly captivating and grossly charming. Sculptures, photographs, drawings and more greet those who enter the room, making it impossible to leave without escaping into the many little worlds provided therein. 
The M. Rosetta Hunter Gallery is open from 10:00 a.m. to 4:00 p.m. , Monday through Thursday, and admission is always free. All are welcome to come see these wonderful pieces on display.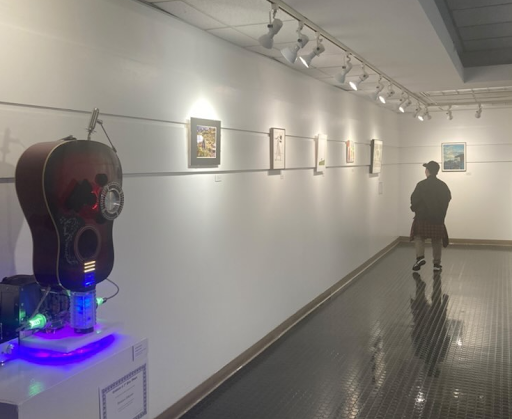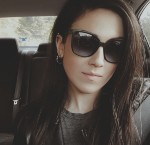 Sarah is the Arts & Culture Editor and a writer for the Seattle Collegian, as well as a student of Seattle Central College, and intends to pursue her MFA in Creative Writing once finished with her BA. She has a deep fascination, bordering on obsession, with all the many things that make us human and the conditions and complexities therein, and tends to lean into these in her writing. When not buried in text or staring at the blinding light of a word processor, Sarah is enjoying films, books, and video games, as well as exploring the beauty that Washington has to offer.