EDM (Every Day Marchers) organized a Car Brigade protest on November 22, 2020, honking horns outside the home of Seattle City Council Member Teressa Mosdueda, the day before she was scheduled to vote on the city's 2021 budget.
During the incident, the Seattle Police Department (SPD) tweeted, "Police are monitoring a group of vehicles in West Seattle… who are reportedly causing a noise disturbance by honking horns and chanting."
According to a KOMO news story, the protest occurred near 30th Avenue SW and SW Nevada Street in West Seattle. Many cars were lined up in the street honking horns with organizers speaking through loudspeakers creating disturbing noises, protesting to stretch Seattle Police resources and limit law enforcement. Later that night, Mosqueda reportedly came out and talked to the protestors. Afterwards, they slowly drove away, still honking. Eventually, they disappeared. 
On Monday's City Council vote, the Seattle budget setting for 2021 ultimately wrapped up, including a nearly 20% cut to SPD, which will make it difficult for the SPD to resist the restrictions and hire more cops. Appraising the months of protest, the Car Brigade outside Mosdueda's home pushed Seattle City Council to approve a new budget for the millions of dollars shifted toward community and social services. Not only did the protest help reappropriate those funds, but also a last-minute $2 million to further rein in the department's growth.
EDM has faced criticism on how they handled accusations of abuse against members, questionable funding use, and resources. The Organization of the Car Brigade recently announced that they were no longer under the EDM due to conflicts between organizers that have not been publicly disclosed.
Some might think that the Seattle protest season just ended, but EDM has been spread out across the city for the past few months, including the International district, Northgate, and West Seattle. Larger marches have traveled around a wider swath of the city. A common refrain amongst protesters is that they intend to continue, regardless of the pandemic, inclement weather, or internal conflicts.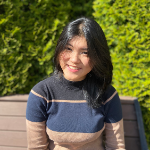 A young STEM student aspired for Mechanical Engineering and a staff writer at the Collegian. She's interested in design, machines, and the advancement of technology. Her dream is to use her design and technology skills to achieve a significant role in a dominantly male field. She enjoys playing video games, cooking, and mostly spending her time studying.