It is no news that Seattle is known for its coffee. As the birthplace of Starbucks, the city has gained a reputation for harboring a prominent coffee culture. The multitude of amazing cafes allows everyone, from the regular vanilla latte lovers to the most opinionated coffee critic, to satisfy their cravings.
Where does one even start with so many coffee shops to choose from? That's where I come in. I have made it my undertaking to try as many Seattle cafes as possible. This bi-weekly column is a space for my thoughts, opinions, and overall reviews surrounding the coffee shops I venture to.
I would like to state my credibility in the matter as well: I, myself, am a barista. With my own first-hand experience in the coffee industry, I hope you find my opinions trustworthy and verifiable, albeit slightly pretentious. With that being said, let us adventure into the grand world of Seattle coffee.
Coffee Stop IV: Armistice Coffee Roaster
While some of my previous coffee ventures have been to establishments that were founded during the beginning of Seattle's coffee scene, Armistice Coffee Roaster was established in 2018. Business owner, Rebecca S. attempts to provide a safe space for her customers.
Not only is there an emphasis on the environment, but Armistice also focuses on freshly roasting beans in-house. The establishment serves baked goods from local bakeries as well. Quality ingredients, a home-like atmosphere, and baristas that know their craft are the foundations of Armistice.
The coffee roaster offers three locations to enjoy their product: Eastlake – the original cafe, Roosevelt, and their newest addition – Pike Place. With the priority on customer's comfort and a diverse location list, Armistice invites all to indulge in a home-like space with a fresh cup of coffee.
Atmosfera
With three locations to choose from, I ventured to the newest Armistice located at Pike Place. Even from the outside, I could tell that the cafe's vibe was calm, chic, and stylish. Upon entering, my view was filled with a minimalistic color scheme and loads of plants. The black and white contrast emitted a sense of sophistication and modernity. There was comfortable seating in the space like couches and lounge chairs that juxtapose some of the basic, hard-backed chairs found at other coffee shops.
While I can see where this seating choice would ease Armistice's attempt to create a home-like space, I found the interior colors and atmosphere to provide a more cool essence. The real plants added a notion of comfort, but the aura of the cafe presented a more business-like attitude as opposed to a cozy space. While this suave aesthetic is not a negative aspect, I feel like it counters the company's focus on creating a home-like atmosphere.
My friend and I were able to find an inviting couch that provided a sense of intimacy from the rest of the cafe. With seating that presents minimal work surfaces, Armistice is best enjoyed as a place to catch up with a company or relax and enjoy what the cafe has to offer.
Atmosphere Rating: 3.5/5
Caffè
This time around, I ordered my cortado with oat milk. I was pleased to see that I would be able to enjoy my drink in an in-house glass. As mentioned in my Espresso Vivace review, sometimes paper cups leave a particular, no-too-pleasant taste in beverages.
I found my drink to be extremely well-prepared. The espresso tasted balanced, the milk was steamed excellently, and the texture was perfectly silky. The more I sipped, the more I came to appreciate how well the drink was made.
To top it all off, the barista could also make noticeable latte art with the oat milk. My friend's breve held a more discernible attempt at the "tulip" and both looked admirable in their cups.
The only thing I found disappointing about the coffee aspect of Armistice was the price. Usually, a cortado is around $3.50 but at least under $4. However, at Armistice, the cortado was $4.50 before the charge of alternative milk. I understand that price goes up with quality, but it seemed steep when compared to other cafes.
Coffee Rating: 4.5/5
Servizio
The staff at Armistice was kind, talented, and efficient. While ordering, the interaction with the solitary barista was pleasant, and they got our beautiful drinks out in a timely fashion. Even when my friend accidentally dropped a water glass, the barista was still good-natured. They helped clean up the mess and even joked about the incident. With no problems of any kind with the staff, I found the service at Armistice to be enjoyable and proficient.
Service Rating: 5/5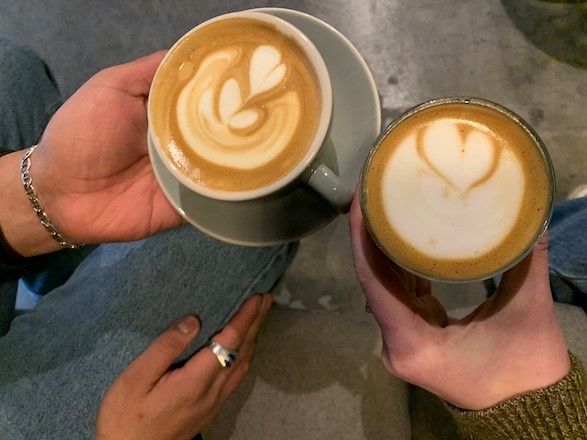 Finale:
Armistice Coffee may be new to Seattle's coffee scene, but it undoubtedly belongs in the running with even the earliest cafes. The cafe aims to provide a sense of home for its guests, and while the trendy interior may slightly contrast this idea, the space is still an enjoyable one. The comfortable seating and plants help to immerse customers in the desired hospitality even with the cooler color scheme and atmosphere.
The coffee at Armistice is one of their strongest attributes. I found my beverage to be excellently crafted and delicious. The art on the drinks was also something to be admired. The only minor issue was the cost. While the quality of the coffee was wonderful, it was overpriced, especially in comparison to other cafes in the Seattle area.
The service received at Armistice was exceptional. The barista we interacted with was helpful and considerate. They helped make our visit a pleasurable one and made us feel welcomed in the cafe at all times.
Overall, Armistice was a lovely coffee shop to experience. They may be new to the game, but they already know how to produce an excellent time for their customers. I look forward to seeing how they expand their brand in the coming years.
Overall Rating: 4/5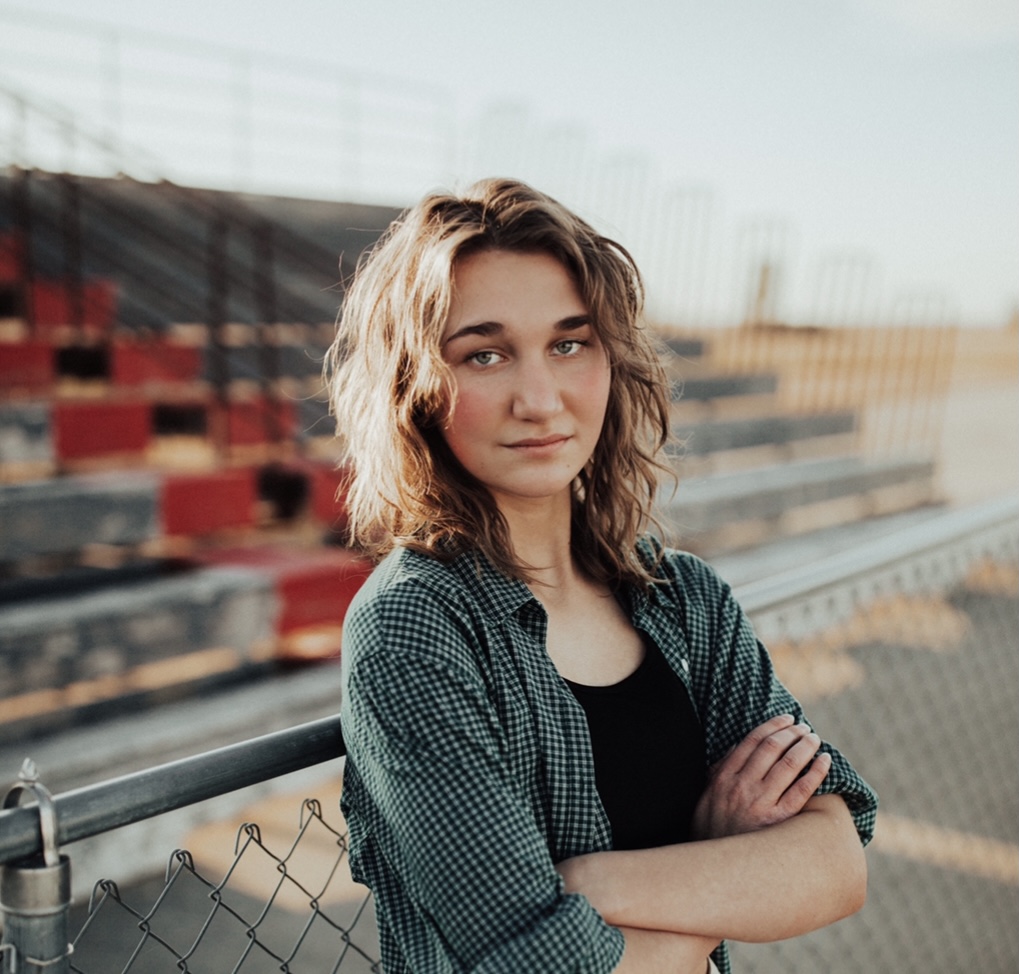 Mo is an alumni of Seattle Central and is currently attending the University of Washington with aspirations to pursue a career in journalism and communications while also delving into anthropology. She aims to explore the world and reveal the stories it wishes to tell through her writing and photography/videography. When she's not captivated by her journalistic pursuits, she loves to go on adventures, create, watch films, and surf.