"C'MON NOW," my brother would exclaim every time the energy filled his six-foot-two frame as he yelled at the top of his lungs at protests, speaking events, and meetings that impacted the African American community in Seattle's South End and Central District (CD) neighborhoods. 
A raw passion flowed through his veins and inspired the masses of people he would help as he fought for others' rights. He was a hero to so many voiceless South Seattle and CD residents who will champion his cause. But for me, he was my little brother.
Elijah Lee Lewis was born Nov. 4, 1999, to Jenine Lewis. In addition to me, he had another brother, A.C. Mateen, and a sister, Quincy Dunham. Elijah was a miracle baby in my family's eyes. His father passed tragically nine months before he was born. My mother didn't even know she was pregnant until a month after his father had passed.
Our family moved around a lot and came from humble conditions. By the time Elijah was 17, we had moved at least 15 to 20 times. But the family persevered, and we fought for everything we had. Elijah had a passion for fighting because we had to show others that we would adapt and overcome no matter what was put in front of our family.
He didn't start as an activist, though. My brother went through rough patches, like any teenager trying to find out who they are. Elijah pushed past those hardships and aspired to be something great. He lit his torch and boy, he passed all of us quickly.
We struggled growing up, but we found different ways to cope. We grew up in an impoverished area and saw the ramifications of what it created around us. I saw drugs, homelessness, and mental health crisis after crisis plague these communities. I did what I could to help others around me, but I did not have the belief in myself to see that I could be a powerful voice. My brother was different. My brother saw those same people struggling, said "this can't be it," and his work as an activist began. 
Elijah attended Rainier Beach High School and graduated in 2018. This is when I saw the ball start to roll with his commitment to serving the community. His work ethic was off the charts; he began with a cleaning business and gained success. He was part-owner of a funeral home at 19 years old, which is insane. When I was 19, I was worried about what club I was attending. This man had ambition on his mind.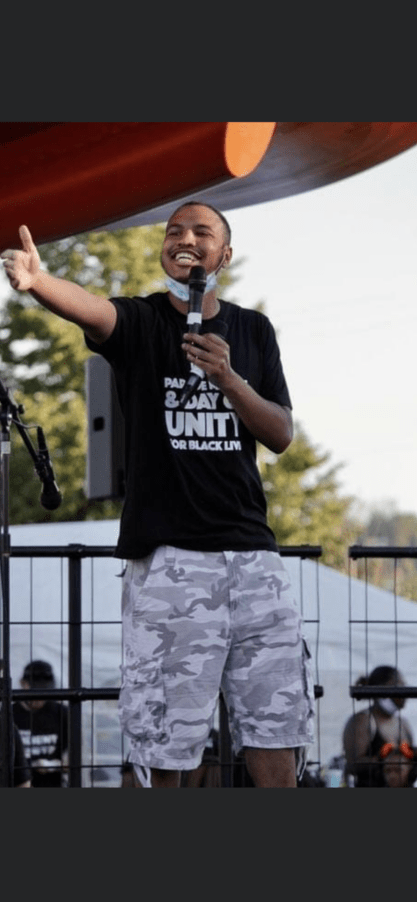 Conversations with my brother were entertaining, to say the least, because he would constantly talk about his visions, and I would admire the dream, but I admittedly didn't see it at first myself. He was 19 and a baby in my eyes. The successful route for me was the military or school. It had nothing to do with my own business, but with him… he was always trying to make a better world for the people in our community.
Elijah chose to take initiative and bet on himself to make a legacy and help others see that he was already a force to be reckoned with. He got involved with Africatown Community Land Trust. This organization aims to preserve the CD and the South End Black communities. Community Outreach is an integral part of the ACLT as they resurrect a community ripped apart because of gentrification. Working there, my brother tirelessly fought through so many detractors that would tell him he didn't have the experience, he was too young, or he should do other things. Africatown believed in him and became a beast in his work, and people started to believe in him, which helped mold him into the inspiration he became.
My brother organized community events that would get Black vendors to come to the South End and the CD and have a community market. The term "for us by us" really was my brother's mantra. His mission was to serve, and serve he did. This was his character in every aspect of his being. When the George Floyd protests started to form, he was part of a new generation of activists taking a stand to fight for a cause more significant than theirs.
Tragedy doesn't explain what took my brother's life. The news says road rage led to an argument, but we may never know what was precisely said. I do know that when the first shots were fired, the assailant shot my nephew from the passenger side of the car and continued to fire as my brother drove away from the shooter. He took a right on Pine and sped away as my brother tried his best to shield my nephew from being hurt any more.
I'm a veteran who served two tours in Afghanistan with seven years of service to my country. I have seen heroes of the highest caliber. I can say that I didn't hold a candle to what my brother accomplished in saving my nephew's life and what he did for his community.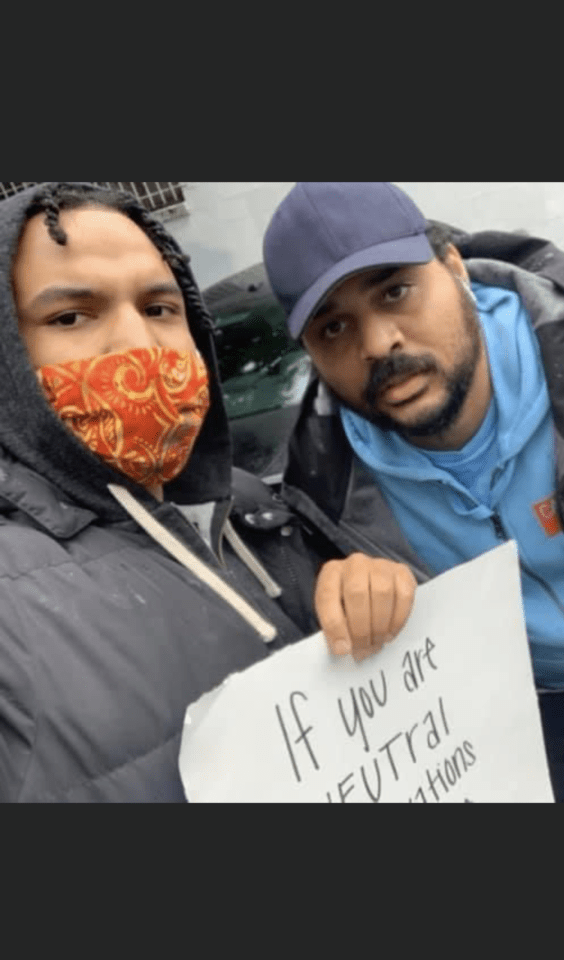 I've seen so much love and reflection in the Black community through social media, and it has been overwhelming at times. I grieved for however long I had to, but when I went to the vigil, the outpouring of love and affection and this senseless crime committed against him knocked me back.
Instead of being sad, I instantly went up to others, comforted them, and told them my brother loved them. So many individuals told me stories about how my brother positively impacted them that it left me speechless. He got people out of gangs and reintegrated them into society. He inspired adults much older than himself to protest and fight for their rights. He even inspired a young woman to name her son after him.
Most people get one funeral or memorial service to show gratitude for the life they lived; my brother had four last week, with more events and services planned to honor his legacy. My brother was a hero to the downtrodden, a voice for the voiceless, and a master of hard work and dedication. My brother allowed others to seek and speak up in their communities to make a difference. His life will be remembered as a South End activist, a Seattle legend, and my brother. My dear brother, Elijah Lee Lewis, we love you, and the marathon continues.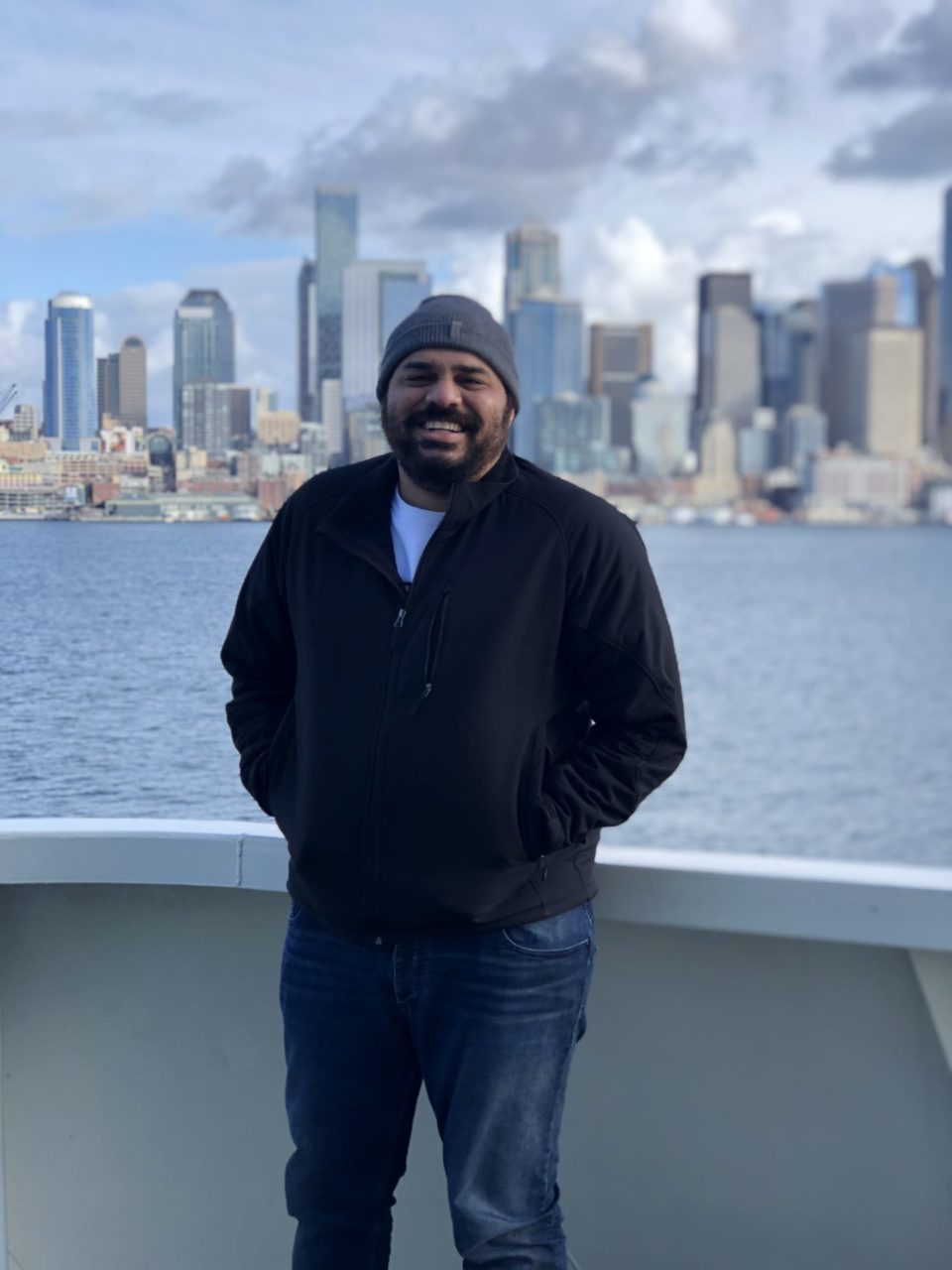 Mario is a student at Seattle Central College and a staff writer for the Collegian. He's pursuing a B.A. degree and he wants to become a Broadcast Journalist in the future. He served in the United States Air Force for 7 years and has had 2 deployments to Afghanistan. His hobbies are writing, playing video games, cooking, and community involvement.