A petition organized by part-time and full-time instructors at Seattle Central College demands that Seattle Colleges safeguard a job protection threatened by extraordinary enrollment declines and subsequent layoffs. The protection, called priority-hire status, provides seniority for part-time instructors, who spend years working a minimum 50% quarterly workload to earn the footing.
As the pandemic and transition to a new centralized system, ctcLink, has discouraged student enrollment, significantly reduced classes have left instructors without work. After four quarters without teaching, these instructors lose their status.
Without it, part-time instructors, who make up nearly half of Central's faculty, aren't guaranteed any work at all. The petition demands this four-quarter recall period be extended or suspended until the district recovers from the unique enrollment declines.
"I really like my job, I like my colleagues, and I like working with the students," said Brendan Manley, a priority-hire English instructor at Central at risk of losing his status. "If I don't get assigned classes for Fall 2021," he added, "I've lost my status and I have no rights at all."
Manley, who teaches at the college's Institute of English, helped lead the petition effort which was submitted to union and district leadership last week. He's been teaching at the college consistently since 2009, but hasn't been offered classes since the spring quarter of last year. He calls the past year's enrollment decline a "death spiral."
According to Manley, enrollment drops have been so drastic at the Institute, which mostly services international students, that the number of instructors has been reduced by around half since last Winter of 2020. He cites the Trump administration's July 2020 policy restricting visas from international college students.
Determined in a collectively bargained contract between faculty, their union (AFT Local 1789), and the district, seniority lists prioritize class assignments to full-time faculty, who are guaranteed a 100% workload, then priority-hire status instructors, who are guaranteed 50%. Part-time instructors without priority-hire status get whatever classes remain.
Stacey Levine, a priority-hire English instructor at Central, was laid off this Spring quarter. She said she felt "distressed about the non-performance" of ctcLink.
"I initially thought I would need to leave my Seattle home and move to my mom's house in the Midwest," said Levine.
Facing declining enrollment rates and the consequent tightened budget, priority hire faculty have found themselves without classes to teach for several consecutive quarters.
Chad Miles, a full-time instructor at the Institute of English's Intensive English Program, worked alongside Manley and others to create the petition. Miles said the petition gathered over 200 signatures.
"You shouldn't lose your housing because of this pandemic," said Miles, "and in very much the same way, you shouldn't lose your priority hire status. You shouldn't be evicted from this job protection through no fault of your own."
Miles was nearly laid off last quarter along with two other full-time instructors in the program when their contracts were set to be non-renewed. Their positions are Core full-time, which aren't entitled to continued employment like tenured full-time positions. Instead, these instructors have contracts that may be renewed annually.
He and his colleagues appealed the decision and the college negotiated a temporary reduced workload until enrollment rebounded.
According to Miles, union leadership stepped in to propose a memorandum of understanding (MOU) to renew the Core faculty's annual contracts with permanently reduced workloads and provide remaining workload to priority hire faculty. In a meeting with AFT Local 1789 President Annette Stofer and Negotiations Chair David Kroll, priority hire faculty made clear they were not asking for that workload.
Stofer says under the same, but since modified MOU, the union plans to amend a negotiation for the extension of the four-quarter priority-hire window. If the window is extended, it will only apply to priority-hire instructors in Central's Intensive English Program. The union has submitted another MOU to the district to provide the extension to priority-hire faculty across the district.
"It would be a grave disservice and disgraceful thing to use this pandemic as a way of weakening job protections for our temp faculty who already have minimal if any job protections," said Miles.
Stofer, who is directly involved in the negotiations for the collective bargaining agreement with the District, said Seattle Colleges refuses to provide more security for priority-hire faculty by extending the window to a proposed 2 years — which is what tenured full-time faculty get. The district has even suggested repealing priority-hire status for all incoming part-time faculty.
When asked about the reasoning the district provided for this during negotiations, Stofer said she wasn't sure if they specifically provided a reason "other than they're just not very fond of priority hire and just don't see a reason to give something like that."
Seattle Colleges' Jennifer Dixon, Vice Chancellor of Human Resources and Earnest Phillips, Associate Vice Chancellor of Communications and Strategic Initiatives did not immediately respond to a request for comment.
Dixon did not respond to questions about the district's position on priority-hire status.
Stofer said the District believes priority-hire status may impede recently increased diversity recruiting efforts by leaving a more diverse pool of newly-hired instructors without much, if any, workload.
"If you do away with priority hire, which is a very valuable thing to part-timers, and then you bring in new and diverse faculty, what do you have to offer them?" said Stofer. "Offer them something that makes it worthwhile to stay."
It also costs less to hire part-time faculty without a high turnover rate than it does to keep instructors and then hire a full-time faculty member. Instructors told the Collegian that part-time workers close to earning priority-hire status at the college suddenly found themselves teaching less than the required 50% workload for a quarter, leaving them unable to achieve the status. This was referred to as "gapping".
Michael Reagan, a part-time History instructor who also contributed to the petition effort, believes a lot needs to change. He cites student frustrations with ctcLink, classes cancelled at the last minute, and the hard-to-reach financial aid department as obstacles to student success and regular enrollment.
"We need all of that," said Reagan of student services and success. "Part of it is also keeping regular, quality, skilled teachers through priority-hire or full-time status so that teachers are invested. They hardly get paid to have the time to sit down and talk with students in office hours. All of these things can really help that retention piece and getting enrollments up. Unfortunately, the college doesn't seem to be prioritizing that."
According to Reagan, the college needs to think holistically about the stability and strength of programs to compete with other community colleges facing some of the same challenges.
"It seems like an easy fix," said Reagan of extending the priority-hire window.
Stofer said an extension to the priority-hire window wouldn't cost the district any money. Regardless, Seattle Colleges has demonstrated reluctance to strengthen the security that faculty depend on for a stable living.
"For administrative purposes, it's much better to have a desperate supply of teachers seeking work without security," speculated Manley.
No part-time faculty can count on stable employment with the colleges. Though the contract establishes that priority hire guarantees part-time instructors at least a quarterly 50% workload, they may be subject to a cancellation of that guarantee as the college deems necessary.
Brendan Manley hopes he can return in the fall. But for now, not knowing whether the district and union will negotiate an extension for all priority-hire status instructors, he's left in limbo.
"It feels like you are just being dumped," he said.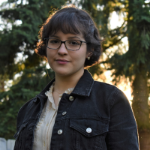 Alexa is an avid journalist seeking an A.A. with an emphasis on Global Studies at Seattle Central College. She's interested in pursuing investigative journalism to report on social struggles like immigration, civil rights, and access to education in South and North America. She is currently working to cover budget cut reforms at Central and civil rights movements in Seattle. Alexa is also a Youth Council Member at OneAmerica, advocating for greater access to quality education for immigrants and refugees in WA. She is a first-generation American who has travelled to 13 countries to explore world cultures and politics.