★★☆☆☆
Saying I love Super Mario is an understatement. The globally admired Italian plumber has impacted many children's lives, especially if you were born in the '90s, and it remains a cultural phenomena to this day. I remember playing the "Super Mario Bros" (1985) Nintendo Entertainment System version with my aunt's counterfeit made-in-China gaming console when we were cooped up inside during typhoon season in the Philippines. In high school, I was that kid in the corner of the classroom with a GameBoy Advance, playing "Super Mario World: Super Mario Advanced 2". After immigrating to the states, the first gaming console I got was the Nintendo Wii U and Nintendo DS, where I played hours of different Mario games. Mario kept me company when I didn't have friends.
"The Super Mario Bros Movie" is about two Italian-American plumbers, Mario and Luigi, who find themselves entangled in the looming doom of the Mushroom Kingdom where Princess Peach resides. While the movie successfully rewrites the old narrative of the damsel in distress without making it forced (take notes Disney), it suffers heavily with its one-dimensional, run-of-the-mill plot that had me dozing off by its second act. I was really disappointed by how it feels like the studio relied on the familiarity of the public to its intellectual property (IP) and just hoped for the best. There were glimpses of opportunity where they could have had a subplot about Luigi's story, but they somehow managed to keep the narrative flatter than 2D animation.
The animation and style is at its best when the full color spectrum is being used, like in the Rainbow Road scene. The artwork style is an amalgamation of Nintendo and the Illumination studio, but overall it's nothing too exciting. The soundtrack and sound effects are probably the most redeeming quality of this film. The familiar tracks were elevated to an orchestrated level that brought me back to my childhood days, but this hasn't come without controversy. One of the composers wasn't credited for their previous work.

Then there comes the discussion about voice acting. I tried to hold off any judgment about this since I hoped that maybe they'd do justice with the casting. But sadly, Chris Pratt, who voiced Mario, is just not a well-versed voice actor, delivering the most inconsistent performance I've heard in an animation film. Then there's Princess Peach, voiced by Anya Taylor-Joy, who didn't convince me that she was the character she aimed to portray. Jack Black is perfect as Bowser, and Charlie Day's Luigi is on the better side. I understand that having famous names benefits the movie commercially (a very problematic practice), but there are far more well-trained voice actors in the industry who could have given the range that the characters deserve.
After the big mess that was "Super Mario Bros" (1993), which discouraged Nintendo from making more feature length films from their IP, "The Super Mario Bros Movie" is a game changer. Geared to be Illumination's third $1 billion film, "The Super Mario Bros Movie" is already making history as the biggest global animation film debut, garnering over $375 million on its opening weekend. So expect more Nintendo films in the future.
If you are a fan of the game, you're most likely going to forgive this film's lack of originality, especially after 20 years of drought. It is currently generally liked by the audience with 96% approval rating. However, the story is not the same with film critics, where it currently sits at a 56% score. If you're a fan, the movie is peppered with tons of Easter eggs that will surely stroke your nostalgia, but If you're not, you're not missing anything here. I suggest just waiting for this movie to come out on streaming and save yourself some gold coins.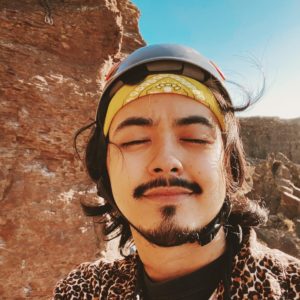 Juan Miguel Jocom, or Juanita Banana as his friends call him, is an Editorial Board member at the Seattle Collegian, where he focuses on writing about the experience of immigrant students at Seattle Central College. A documentarian, he hopes to create videos that will showcase the chaos and glory of humans.
As a Seattle local, he's an aspiring granola boy, who enjoys rock climbing and jumping off cliffs. His recent documentary, Welcome to the Neighborhood, was an official selected entry for the 2021 SCOOP film fest.