Amid all the scramble issues that the Covid-19 has caused for over a year, in the beginning of March 2021, the Seattle Central Colleges switched to a whole new student records system: ctcLink. It has been over 3 months since ctcLink was launched, and there are so many unexpected controversies rising up regarding whether it is actually effective and helpful for students. The school may think these improvements are supposed to help, but from a student point of view, I don't think everything has gone the way they hoped or planned.
After replacing MyCentral with a brand new system, there is no doubt that it's very intricate for the students to keep track of what is happening and how to deal with it, especially when we're all staying at home and studying online. In a sense, having ctcLink as a new system is equivalent to creating a snowball effect inside the whole community, ranging from transferring, transcripts, health insurance, class registration, to overcharged fee.
So, let me shed some light on some of these issues, one by one, to see how the ctcLink system has taken a toll on SCC students.
Transferring Transcript
It's summer time, and we all acknowledge that it's traditionally the time for us to submit our transfer applications to our dream universities for the Fall quarter. The problem right now is many students have no idea how to download their latest unofficial transcript or order an official one from the school, because as far as I checked on the website, the unofficial transcript only shows the grades until Fall 2020 while we need the complete transcript through Winter 2021. By the time I realized there was a problem with my unofficial transcript, I contacted my advisor for help and he sent me this 10-step instruction on how to view/print your unofficial transcript. So, if you also have any trouble regarding the unofficial transcript, please follow this link, or if it is about the official one, follow this instead.
However, the frustrating thing is, I have no idea where this instruction comes from. Why is it not available on the ctcLink interface? Who knows how long it will take for our advisors or whoever it is to reply back to us while we are in such a time crunch? Although we comprehend that it took the school a while to transfer all the old information from the MyCentral system, the students are the ones who suffer from this lackluster service the most.
Health Insurance
Even though I have spent a whole article talking about how awful ctcLink is when it comes to students' health insurance, it would be a big miss if I didn't mention it again in this more comprehensive ctcLink article. How frustrating and devastating of an experience it would be if your insurance card was invalid in such a sensitive time, when people really need to have their vaccine as soon as possible. And more importantly, I strongly believe that not having insurance ready in hand nowadays should be considered one of the most unpleasant situations for many international students.
Class Registration
I saw so many students complaining about why they're qualified to take their desired class based on their prerequisites but the ctcLink system still says that they cannot take it because they're not qualified. After gathering all the information related to this, it seems it's simply because some of your academic records haven't transferred from the old system to ctcLink yet. You can either contact the registration offices or the class professor to request access to get into your desired class. If you want to know more about the registration process, click here.
Overcharged Fees
This issue seems to be the most problematic issue for many students.
One student at SCC, Jone Cunningham, sent me an email and said that they were being overcharged this Spring quarter because of the ctcLink. "April of this year I was charged two fees, a $300 fee and an $800 fee, that put my account on hold which prevented me from registering." After noticing the two fees came out from nowhere, Cunningham reached out to the registration office twice about this but so far has received no clear explanation. Additionally, they confirmed with other students that the same amount was charged to their accounts. "I heard from other student employees that the glitch was charging students for "out-of-state" tuition."
There was another student, Destiny, who is experiencing the same issue with ctcLink when her student account was also blocked due to the two fees. Cunningham also mentioned "I'm a student employee as well so I had support from my boss and my boss's boss, this was not the case for other students who had to figure out why their account was blocked on their own." Below are two screenshots from Destiny, when her account was being held and it prevented her from registering class, just like Cunningham's experience.
After contacting them and receiving no responses, Cunningham had no choice but to pay the $800 fee, "I paid the $800 in April to hopefully unlock my account but the $300 charge was still preventing me from registering and I couldn't pay it online, it said that I was restricted." They called the Cashier's Office for a week trying to figure it out and eventually their supervisor got someone to look at their account. They cancelled the $300 fee after an investigation and sent Cunningham this lackluster reason "I saw your payment made on 4/4 for the outstanding balance of Winter 2021. The block has been released." This response still does not explain why Cunningham was charged these fees in the first place.
The frustrating thing is that not until Cunningham contacted them and asked for clarification did they reverse the $300 fee and let Cunningham register for classes. This leads me to an assumption that if Cunningham had decided to pay that fee, the Cashier's Office may not have reached back out to them and told them what was happening.
After finally successfully registering and receiving the lackluster response about the $300 fee from the school offices, "I wasn't able to get the classes I wanted so I had limited choices. I spoke with other students who were also over-charged $800 for Winter Quarter. I have yet to get any answers for the $800 charge that I paid in April."
All of this was a totally stressful and expensive mess for Cunningham and they have a unique position as a student employee and had access to help. I cannot imagine students with no support trying to deal with this, especially when the school offices are not accountable or timely in answering questions and concerns from students. Cunningham's experience is a prime example of the unacceptable flaws in the Ctclink system.
We can be forgiving to a certain point, as the ctcLink is a new system and it is understandable for inevitable errors and imperfections to occur. However, the moral of the story is the school offices/faculties have to put more weight on the consequences of these issues for the sake of students and be more accountable for their problems. The launching of ctcLink and the many complicated issues surrounding it have not yet been fully illuminated, but first, let's consider the conclusion that it has now become the scapegoat for student services' irresponsibility.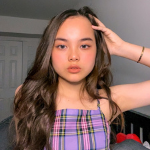 Hi Folks! Lolita Kim is a social media manager and the staff writer at the Seattle Collegian. She is a Computer Science student at SCC. Her dream is to become an Information Systems Manager (IS Manager). She enjoys listening to BTS' music because their melody appeases and heals her rotten soul.