Have you been feeling overwhelmed and stressed by looking at a big chunk of deadlines? Have you been finding it hard to keep track of everything? Or have you heard about Google Calendar all the time but never voluntarily given it a try? There are plenty of platforms out there to help you manage your schedule and your time, such as Notion, Rescue Time, MindNode, etc. However, I personally think Google Calendar and its assistant Google Keep are the most convenient and user-friendly combos that are worth your trial shot.
Why choosing Google Calendar and Google Keep is a wise choice.
I had a chance to try a few time management applications and tools but I realized that those apps are very hard to handle. Their functions and interfaces are insanely complicated and tangled which is not the thing we're looking for. Because one thing is for sure, most of us tend to look for such an app based on these points: easy to control, neat and versatile; rather than good-looking and aesthetic ones. I don't mean to diminish Google Calendar's aesthetic value because the Calendar itself conquers all of those features. One specific thing that makes the Calendar stand out is that its interface is a pure calendar in which you can adjust your schedule/time in your desired way. It may sound like a normal feature but it's obviously not as simple as it sounds, it can make your life way easier to control. OK, then how?
What can you do with the Calendar?
Below are some helpful tips and tricks for a better experience with the Calendar:
Create new events quickly: I must say this will be your most useful feature in the Calendar. You can start with creating your school works, deadlines, personal works and everyday routines by adding an event title, date and time.
Display multiple time zones: This will be a life-saver for someone who is working/studying in different time zone regions. In the settings menu, go to general (world clock), check show world clock, and start adding any time zone you want. As a bonus, you can enable a secondary time zone right on your calendar, and it will allow you to see exactly what time it is in that area. I have to use this feature constantly because I moved to Virginia since Covid-19 struck but I still have to follow the day and time for my school and my workplace in Seattle. At the beginning, it was very hard for me to keep track of the deadlines as the time was totally different in the two states, but ever since I figured this out, I can easily manage the time and schedule my work perfectly.
Event notifications: You can use the Calendar as a reminder application as well by simply going to the settings menu, choosing your calendar, in calendar settings, scroll down to event notifications, select "Email" and the time you want to be sent a reminder via your email. I prefer to put in there 2 minutes before the set-up time because if I get a reminder too soon, I'll be more likely to forget to do that task afterwards.
Receive daily agenda: For anyone who hasn't had the habit of checking your schedule for the next day, this would be a perfect way to see your current day schedule at a glance. In your settings menu, go to settings from my calendar, click your calendar, scroll down to other notifications, check "Email" for a daily agenda. And now, you'll receive an email everyday at 5am with all the tasks you need to accomplish for that day. By doing this, I'm feeling like I have my own assistant who always emails me a to-do list every morning.
Access your notes and to-do list: Basically, this will allow you to use Google Keep to take a note, as you usually do with a sticker note for your hand-written calendar, now Google Calendar offers you a more convenient way to note down some special and important events on the right side of your calendar. You can do it by clicking Keep on the right, to add a note, click "Take a note", or, if you want to create a to-do list, click "New list". I used it a lot because there are some events that I must finish within a day, so these notes staying on the right side of the main calendar are insanely helpful.
Congratulations, you now have your very own new assistant and time manager for free. I can't help but want to share my experiences while using the Calendar. One of them is it shows me how to spend my time most properly. Before I figured it out, I always felt exhausted and stressed out whenever I looked at my deadlines. But now, when everything is sorted out and put in order, I can clearly see that I did have some free time to take a break and let myself breathe, which was also something I hadn't ever noticed before even though I did the same amount of work. Your time is a jet plane but you're the pilot, so don't let it fly in the wrong direction, it would be a waste!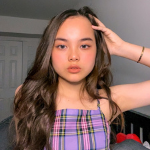 Hi Folks! Lolita Kim is a social media manager and the staff writer at the Seattle Collegian. She is a Computer Science student at SCC. Her dream is to become an Information Systems Manager (IS Manager). She enjoys listening to BTS' music because their melody appeases and heals her rotten soul.