If you've been to the movie theater in the past couple of months, part of your experience was probably waiting for the "M3gan" trailer to play. Likely because of the scene where M3gan, the film's star killer, appears to be abstract-dancing through a hallway, a sight that never fails to draw laughter from the crowd. With no surprise, the trailer also became an instant meme online. On its Twitter account, the original killer doll, Chucky, even responded to the new doll in town tweeting, "everybody's tryna be me."
This has done wonders for the film's promotion; it was inescapable for a couple of weeks after its trailer released. On its premier night, Dec. 7, eight dancers even dressed up as M3gan and danced to Taylor Swift's "It's Nice to Have a Friend," which was the trailer's soundtrack.


But enough about the trailer, does "M3gan" have what it takes to become a horror classic? Short answer: very likely, but the movie is not perfect.
Directed by Gerald Johnstone ("Housebound"), and co-produced by horror veterans James Wan ("Saw", "Insidious", "The Conjuring") and Jason Blum, "M3gan" tries to deliver the message of how iPad parenting, paired with artificial technology (AI), could go wrong. Model 3 Generative Android, M3gan for short, is an AI toy designed by robotics expert Gemma (Allison Williams) to help her niece, Cady (Violet McGraw), cope with her emotional struggles. Things seem fine at first, until M3gan starts to take its task too literally.
"M3gan's" characters are not the most developed out there. If anything, the only thing that progresses in terms of characterization is M3gan's thirst for blood. However, the performance by Amie Donald, who plays M3gan, is fantastic. At some points during the film, I questioned whether it was an animatronic or an actual person; it was that convincing. However, the acting delivered by most of the cast (except McGraw) is mediocre at best.
The film has issues, but I was not disappointed. I actually found the film very engaging. I knew that this was not going to be one of Ari Aster's "elevated horror" films, nor is it trying to be one. If you walk into the movie theater thinking that after seeing "M3gan" you'll pick up a life-changing lesson, you are setting yourself up for disappointment.
As a fan of horror movie classics like "Chucky", "Annabelle", and "Dead Silence", I walked into the movie theater expecting to see a deranged AI doll murder people, and it served exactly just as that. The kills were not that inventive, yet they were still very satisfying since the movie did a great job making sure you hate the characters. The movie was even successful in making me hate Cady when logically I should sympathize with her, especially as she just went through a traumatic life event. My only wish is that the movie committed to adding more people into the kill count.
Despite having more laughs than fright, "M3gan" never felt confused with its tone. This is one of those films with the right balance between an unhinged horror movie villain and the silliness of a campy '80s classic. I wouldn't be shocked if M3gan becomes a new horror icon.
If this movie does well at the box office, it's likely we are going to get a sequel, as teased by the end of the movie. If that happens, I'm ready for our new killer doll darling to return to the big screen.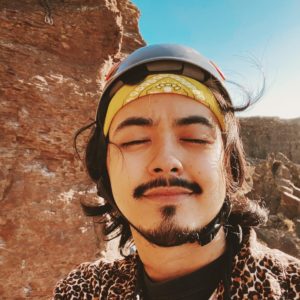 Juan Miguel Jocom, or Juanita Banana as his friends call him, is an Editorial Board member at the Seattle Collegian, where he focuses on writing about the experience of immigrant students at Seattle Central College. A documentarian, he hopes to create videos that will showcase the chaos and glory of humans.
As a Seattle local, he's an aspiring granola boy, who enjoys rock climbing and jumping off cliffs. His recent documentary, Welcome to the Neighborhood, was an official selected entry for the 2021 SCOOP film fest.