The Seattle Collegian seeks a web manager to help us fulfill our mission of reporting and commenting on news that's relevant for students, staff, and faculty at Seattle Central College during the 2022/23 academic year.
Our team includes professional journalists from around the world as well as novice writers from Seattle. At The Seattle Collegian, our diversity is our strength. We learn from one another as we strive to keep the students, staff, and faculty of Seattle Central College informed on topics that impact their lives.
The web manager updates and keeps our website secure. Ideal candidates have experience with WordPress and Google Analytics. Knowledge of programming languages is a plus. The web manager works between 10 and 12 hours per week. Specific duties include:
attending weekly staff meetings
keeping the website updated and secure
coordinating with the social media manager
providing weekly analytics report detailing traffic on the website
creating email addresses for The Seattle Collegian staff
Wages
Editorial board members work an average of 12 hours per week and earn $17.27 per hour. Additionally, all hourly employees receive stipends for work that's published in The Seattle Collegian.
How to Apply
The application deadline is Thursday, June 30. To apply, email our faculty advisor, Johnny Horton, at john.horton@seattlecolleges.edu with a resume and statement of interest.
Questions
Email The Seattle Collegian's faculty advisor, Johnny Horton, at john.horton@seattlecolleges.edu.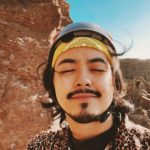 Juan Miguel Jocom, or Juanita Banana as his friends call him, is an Editorial Board member at the Seattle Collegian, where he focuses on writing about the experience of immigrant students at Seattle Central College. A documentarian, he hopes to create videos that will showcase the chaos and glory of humans.
As a Seattle local, he's an aspiring granola boy, who enjoys rock climbing and jumping off cliffs. His recent documentary, Welcome to the Neighborhood, was an official selected entry for the 2021 SCOOP film fest.