Starting on January 28, 2020, dozens of nurses, environmental service workers and other hospital staff represented by SEIU Healthcare 1199NW have been picketing outside Swedish Hospital's First Hill location, joined by members of other unions such as the Transit Riders Union. They will picket for three days, ending Thursday, January 30. The strike applies to seven of Swedish's locations in the Seattle area. Workers say the primary concerns are patient and worker safety, stagnating wages, and lack of staffing, something unable to be rectified during previous negotiations. Swedish has closed ERs at their Ballard and Redmond locations as a result of the strike.
"Because of short staffing, we are concerned for the safety of our patients," stated a Hospital Environmental Services (EVS) worker. Staff shortages can lead to delayed care, something critical in an ER setting. According to nurse Whittney Powers of the negotiating team for the union, patients are typically assigned to nurses in a four-to-one ratio: four patients maximum to every nurse. However, at Swedish, they've been forced to up the ratio to five, six, sometimes even seven patients at a time. This also means the one-to-one ratio for the most critical patients is sometimes impossible. EVS workers, social workers, and others all face staff shortages as well, even in the face of conditions such as EVS workers having to deal with bedbug infestations themselves.
It is unclear as of now how the strikes will impact the First Hill campus ER directly, though Swedish has rescheduled all elective surgeries and some other procedures at some of its campuses. For now, the hospital says that all is well across their campuses.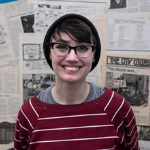 Danny Barber is the Managing Editor of the Seattle Collegian and an English student at Seattle Central college. She enjoys writing creatively, drawing, baking, video games, and going on long-winded random internet research sessions. After Seattle Central, she plans on getting her Master's in English and working on the editorial board of another paper someday.