Jan. 7, 2023, The Nook, a house show organizer based in Seattle, partnered with Seattle Theater Group (STG) to bring Intergalactic Road Trip to The Neptune Theater. The lineup featured local artists like Sunfish, Balcony Bridge, and King Youngblood, along with touring bands like Blue Rain Boots from Utah and Wild Party from Texas. However, this was not your typical locally organized concert. With more than 960 tickets sold, it was dubbed by the performers as historical with the theater almost selling out for the night. "It was super cool to see that people are excited to see us. It was wild, "said Jack Moran, drummer of Balcony Bridge during a phone interview, "It was a confirmation for us that this is something we can do."
"We've proved that it can be done," Moran said, "we proved that you can have a build that prominently features local artists. And it works, and it can fill up a space. Hopefully it opens a lot more doors moving forward for local bands and house music scenes, gaining this visibility and access to some of these venues that've been doing things in the same way for a long time now."
Starting from performing in parks around Seattle, performing to an over 900-person audience was something that Balcony Bridge never thought they would experience. But things started to blossom for them when Sam from The Nook saw their show at University of Washington's Red Square. "He directly messaged us on Instagram," Moran said.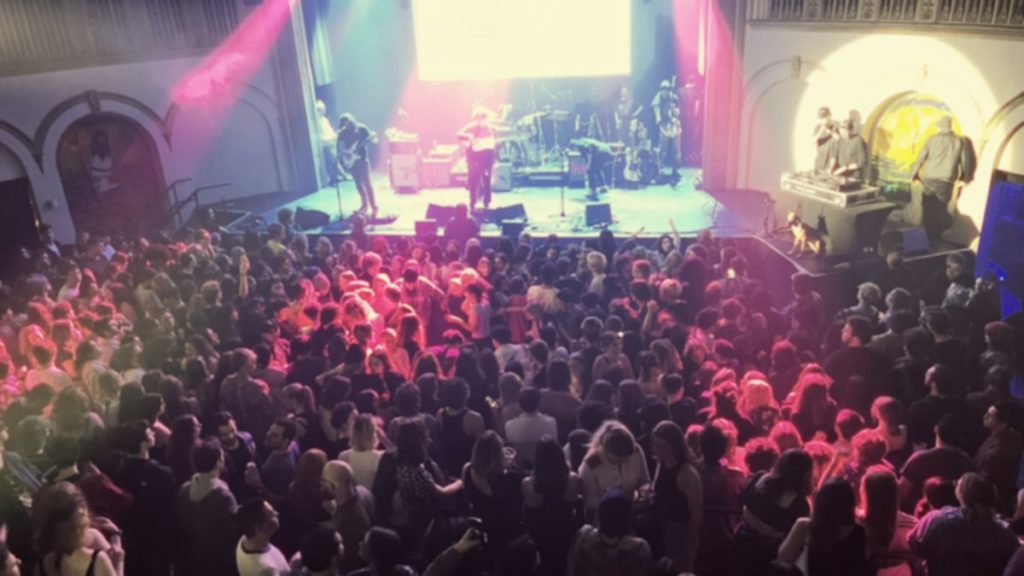 During the show, King Youngblood's lead Vocalist Cameron Lavi-Jones called the night "historic." University of Washington student and house show regular Katie Sharpe, 20, agreed, "I think from the house show scene, this [was] probably the biggest one." In an email, King Youngblood's Drummer Alix Daniel credits this success to the organizers of the event, "The Nook has made a name for itself as one of the most iconic house show scenes at University of Washington (neighborhood)."
But the show this January is just a sneak peek of the growing do-it-yourself music scene in Seattle. The University District is the perfect substrate for a cultural growth like this. On February 4, another organized house show took place called DIY Fest. It consisted of two stages, one located at Martha's Vineyard, and the second in the basement at Christ Episcopal Church. "I think it [house show scene] is an integral part of the University of Washington community," said Kyle Martinez, 22, co-owner of Passion Fruit Productions, when asked about what the house show scene means to him, "I moved to the University District because of this reason."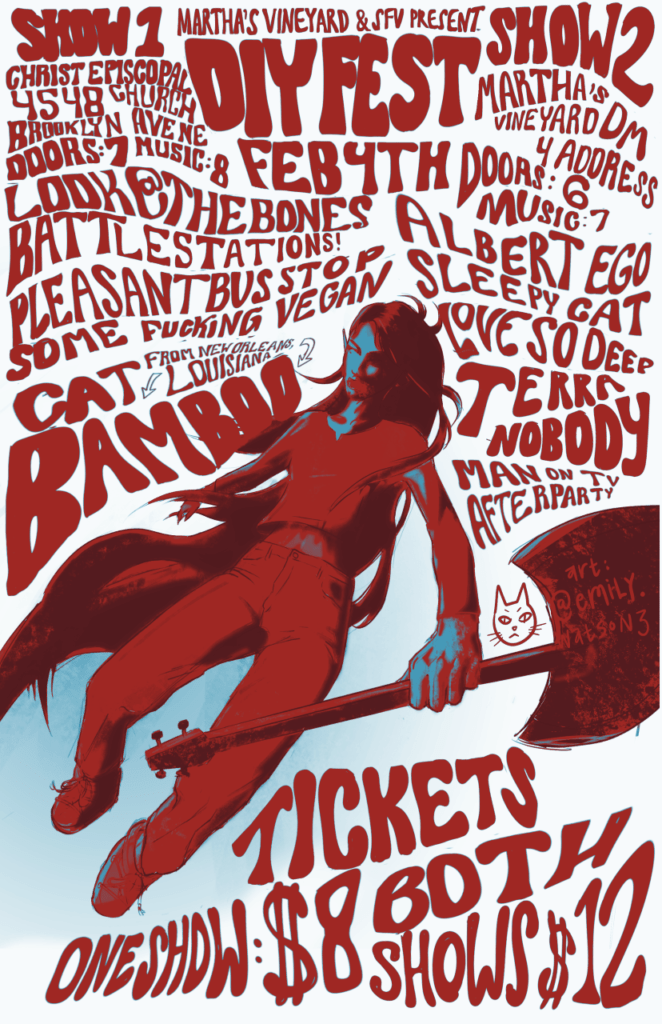 During the height of the pandemic, the house show scene was one of the many cultures within Seattle that took a major blow. "When things first started about less than a year and half [ago], shows were happening, but you could only come in when you had a vaccination," Martinez explained. But groups like Passion Fruit are here to revitalize the house music scene. In an effort to create more events, they are welcoming and encouraging people to establish their own shows.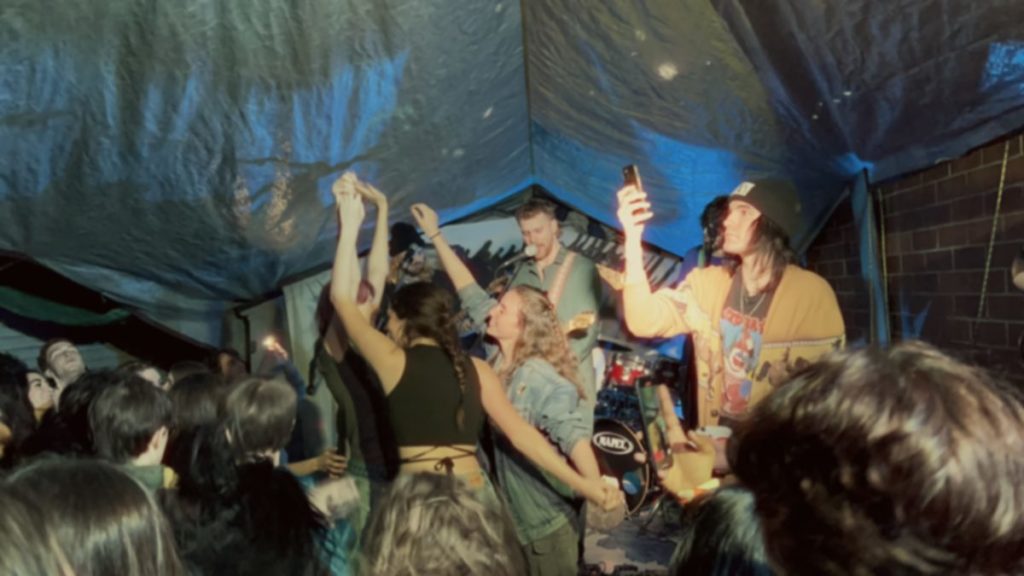 The house show scene in Seattle has always been known to be a cultural trendsetter–everyone knows about the grunge movement. These locally organized shows expose the difference between the commercial industry and local culture, which are often confused as synonymous. Groups like The Nook and Passion Fruit are here to show that all we need is the community to keep this culture alive. Now with more relaxed public health mandates, and a community ready to jam out, it appears the Seattle house show scene is going to need a bigger stage.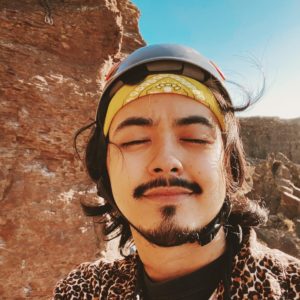 Juan Miguel Jocom, or Juanita Banana as his friends call him, is an Editorial Board member at the Seattle Collegian, where he focuses on writing about the experience of immigrant students at Seattle Central College. A documentarian, he hopes to create videos that will showcase the chaos and glory of humans.
As a Seattle local, he's an aspiring granola boy, who enjoys rock climbing and jumping off cliffs. His recent documentary, Welcome to the Neighborhood, was an official selected entry for the 2021 SCOOP film fest.