Under the severe strain of the COVID-19 pandemic in all aspects of today's society, wage cuts, layoffs and budget cuts in schools are inevitable. This has led to employee dissatisfaction and reduced their productivity significantly. Consequently, students' financial aid situations are negatively impacted. There are many complaints, negative responses and concerns regarding the Financial Aid office, which are included in this article. After taking some time to investigate these issues, I can now answer some of my fellow students' questions and frustrations.
Current situation of the Financial Aid Office:
As many of you have noticed, in response to the budget cuts and financial uncertainties caused by the pandemic, the Chancellor's Executive Cabinet (CEC) has taken several immediate actions, including voluntary retirement or separation, furloughs and reductions in hours & layoffs. These problems have led to the current shortage of employees working per day. Remote operations have also caused delayed responses to incoming emails and phone calls.
Frequently Asked Questions (FAQs):
Q1: I spent a whole hour waiting to talk to a representative and all of a sudden the phone hangs up by itself.

The operating hours are Monday, Tuesday, Thursday and Friday from 8 am – 4:30 pm. They close on Wednesday for student aid processing. Please call the office during the above business hours or visit their website: https://seattlecentral.edu/enrollment-and-funding/financial-aid-and-funding/financial-aid
Q2: Some students suspect mandatory furloughs for employees are to blame, is that right?

Yes, as I mentioned, furloughs are inevitable. For those employees who will be furloughed one day per week, the entire Seattle Colleges District will be taking their furlough day (8 hours) on the same days.
Note: faculty and certain staff working in grant-funded programs are excluded from these furloughs.
Q3: Are the staff working in the office suffering from the layoffs problems?
Here is some information that I got on the SCC's website:
Portions of staff will be laid off temporarily (up to 90 days) beginning in August 2020.
Portions of staff will be permanently laid off beginning in August. Layoffs will follow the appropriate Collective Bargaining Agreements.
The employees' weekly hours were reduced to 20 hours for the remaining weeks in July 2020.
Q4: What is the most effective way to contact the office?
Except for Wednesday and furlough days, you can contact the offices via email or phone during their operating hours. In addition, they offer limited face-to-face operations for emergency cases every Tuesday and Thursday from 10 am – 3 pm. The employees are striving to answer every question from students. If you still don't get any response, they ask for your patience due to the overload of remote working.
Q5: What is the best time for me to apply for financial aid?
Confronted with the current situation, it is very hard to say anything for sure. But the best practice is that you should try to start on your financial aid application as early as possible. Do not wait until a week or two before the deadline because when the payment deadline dates start approaching their understaffed office can't keep up with the huge influx of people.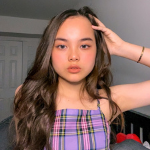 Hi Folks! Lolita Kim is a social media manager and the staff writer at the Seattle Collegian. She is a Computer Science student at SCC. Her dream is to become an Information Systems Manager (IS Manager). She enjoys listening to BTS' music because their melody appeases and heals her rotten soul.