When students get together to have fun and dance, it's always a success. On June 4, a Euphoria themed prom, organized by PTK members, was held at OmCulture Dance and Yoga Studio in Wallingford.
In the United States, prom is a celebration and a passage from being a teen into adulthood. International Students at Seattle Central College didn't have the opportunity to celebrate this transition. PTK wanted to encourage students to express their achievements, like graduating, or transferring to other colleges, or even a new career.
More than 80 students attended the prom, considered to be one of the biggest in-person events of the year. Nathan Ormsby, PTK advisor, looked surprised, saying, "The amount of students showing up was three times more than what we expected."
Dennis Denman, Director of Student Leadership, expressed his enthusiasm, and suggested that PTK keep this as an annual event.
This prom has been a celebration of time spent together, and a way to say goodbye to the friends made at Seattle Central College.
A committee in PTK, called "Honors in Action", which focuses on academic research, came up with the idea. The topic of the research changes every year, and currently is "The Art and Science of Play." Officers Balsem Jridi, Sainam Ridhirong, Iris Hyseni, and Marie Vannorman thought of the prom as a way to bring play to SCC students.
The place is full of colorful strings that could be used as swings, and there are also lights, drums, a piano, and a great audio system. DJ Ronnie Kuan saved everybody's night, by bringing all the students together to dance through his selection of music. He made sure everybody's music taste was included by playing top hits, pop music, electronic, and reggaeton.
The theme of the prom was Euphoria, an American drama that narrates teens struggling with drugs, violence, friendship, and love. At the core of the story is the search for instantaneous pieces of happiness. The actions of the characters are motivated by finding relief from their past traumas and satisfying their desires. But, at the same time, the consequences of using drugs, getting involved with violence, and not treating your loved ones right add up to even more struggles. Leaving some of the characters in life situations where they are willing to go through change and self development.
PTK Vice President Balsem Jrid came up with this idea, and used the theme for decorations. She prepared goodie bags with face jewelry, glitters and glowing sticks for every student to use.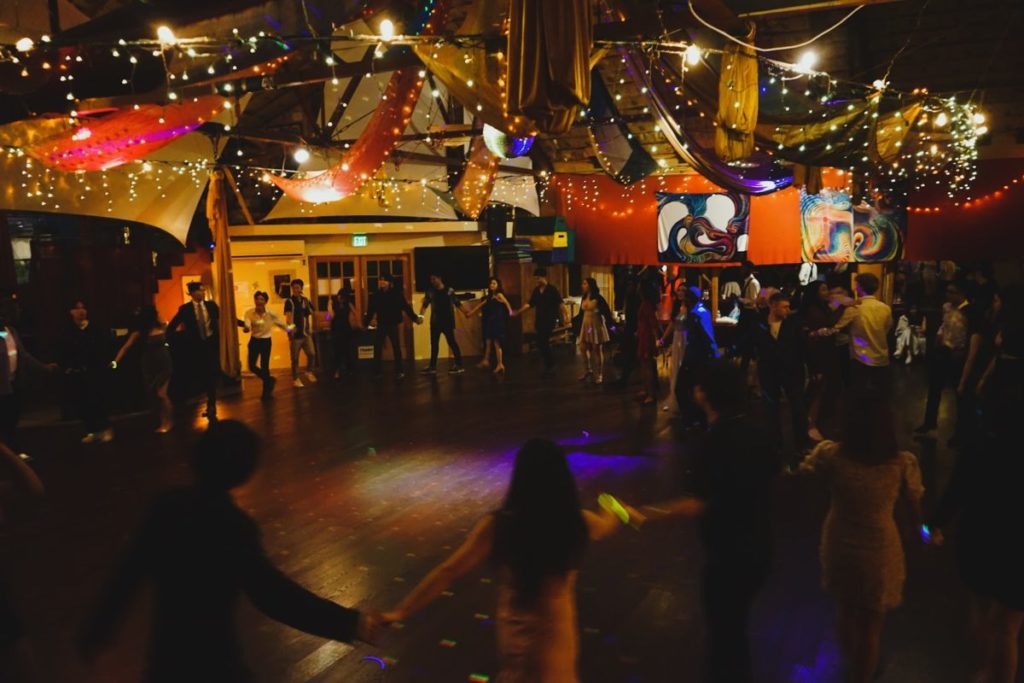 The theme of the prom was used to bring up the fight against society pressuring students to become "functioning" adults. Highlighting the importance of going through struggles is a step forward. Sometimes we are in situations that are far away from the mainstream idea of "successful" or "good" students, but that's where things are understood.
Empathy and the feeling of community could put individuals into an acceptance phase where they discover what success really means to them.The prom has brought inclusion and a lot of fun for students, breaking from all the school work and leaving a good memory before graduation.