This Wednesday, Oct. 26, U.S. Vice President Kamala Harris made her first visit to Seattle since being elected in 2020. Harris was accompanied by Senator Patty Murray, along with Environmental Protection Administrator, Michael Regan.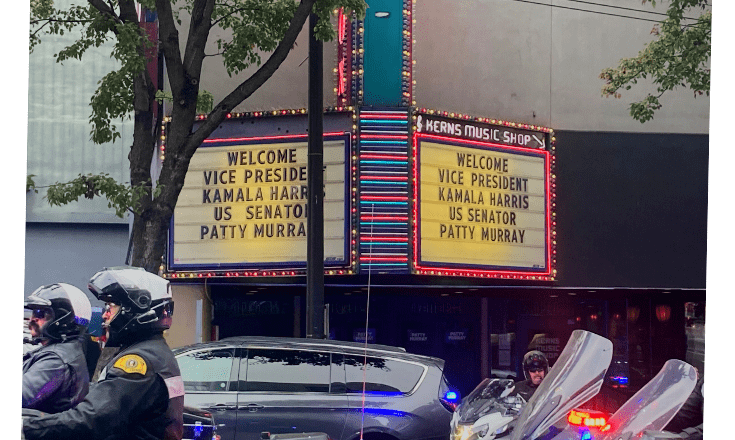 On Wednesday morning, attending an event at Lumen Field, Harris spoke about her and President Joe Biden's novel investments in environmentally-friendly school buses, subsidized by the Bipartisan Infrastructure Law, which was approved by Congress in 2021.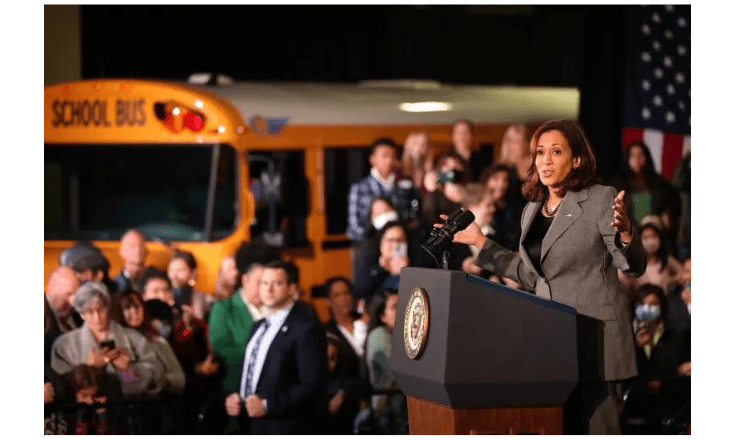 Students from local schools attended the event, meeting with the vice president and learning about the electric school buses which will be obtained by over 300 school districts throughout the country who will receive about $1 billion dollars in grants with which to make the purchases. Harris and Regan announced the grant awards this morning during the event in Seattle. Some of the districts awarded are Alaska, Anniston, Alabama, Wrangell, Wyoming, and West Virginia, among others. Besides Seattle, major urban areas such as New York, Houston, and Dallas, were also granted money for the cause.
The grants are part of the Biden-⁠Harris Action Plan for Building Better School Infrastructure, which aims to provide public schools with "modern, clean, energy efficient facilities and transportation – delivering health and learning benefits to children and school communities, saving school districts money, and creating good union jobs," according to The White House.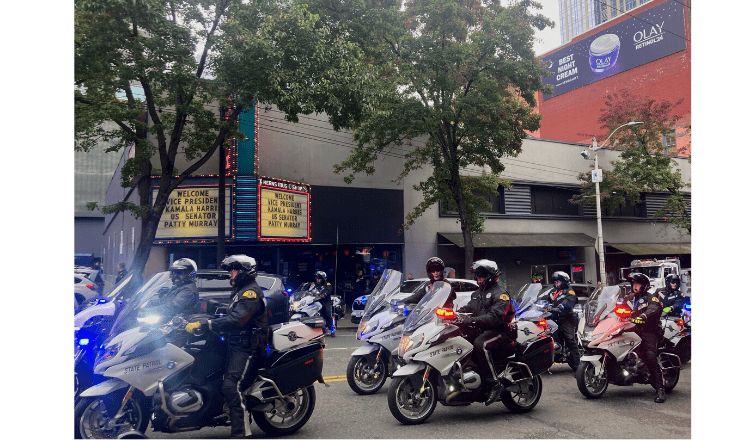 Scouted by heavy security, including the Seattle Police Department and the U.S. Secret Service, the vice president's visit affected Seattle's transit, causing delays and detours in the city's traffic.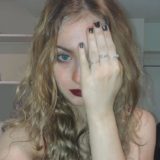 Sophia is an international student from Brazil, who recently moved to Seattle to pursue her higher education. Music, writing, and Science are her broadest and greatest passions. Sophia is a young classical singer, as well as an internationally published author with her book Primeira Pessoa. Despite being highly artistic and emotional, she bears great love for the Natural Sciences, and has the desire to pursue a Physics & Astronomy later in life. At the moment, she works for both the Seattle Collegian and the M. Rosetta Hunter Art Gallery. Within all forms of writing, she believes the greatest role of the writer is to bring forth the truth, the honesty, and the humanity that echoes within each one of us. Journalism, while Art, is for her a portrait of the fraternity of the Earth, in the broadest possible way.