Different types of reading experiences are perfectly encapsulated within different seasons. However, summer becomes one of those times in the year that leads us into a realm of transformation. We find ourselves in a period that is expected to be a "break" from the busyness of the holiday seasons. This gap is a great time to read books that not only show transformation, but invigorates the feeling within ourselves. These are five summer reads I recommended that will nourish the queer soul searching for some wisdom throughout the warmer months:
"On Earth We're Briefly Gorgeous" by Ocean Vuong
I first heard of Ocean Vuong a few months after moving to Seattle. When I was settling down after relocating to the city, he happened to have an event at the Seattle Public Library. In my pursuit of attending more literature-oriented events, I went on a whim. He was currently on tour for his debut novel release, "On Earth We're Briefly Gorgeous."
Hearing Vuongtalk about the novel felt enchanting, bewitching to the soul. It's written from the perspective of Little Dog, a Vietnamese American writing a letter to his illiterate mother, whose chances of reading and understanding the letter are unlikely. Through Little Dog, we see his experience growing up in Connecticut; how his upbringing shapes his identity but shines a visceral light upon his relationship with his mother. There is love, pain, patience, and understanding – combining elements that work hand in hand with each other.
Vuong, who is also a poet, combines lyricism with emotion that leaves readers engrossed into the life of Little Dog. At times, reading the novel feels invasive, like Little Dog is right there in front of us, writing his letter, and we get to witness each scene he reflects upon.
Reading the novel is like enduring waves in which choppy waters soon turn into the calm flow of life that brings us back, centered and settled into our bodies. It feels like coming home after a long voyage out.
"To The Lighthouse" by Virginia Woolf
Although it is not labeled as a queer novel, Virginia Woolf is a queer literary icon. I'd suggest any of her works, really. She's even written a book dedicated to her lover at the time, a novel that is considered the first glimpse of a trans story titled "Orlando."
The reason why I recommend "To The Lighthouse" by Virginia Woolf as a queer read is due to the time and place I read it at. In January of 2020, I read the novel through a Hugo House class taught by Christopher Frizzelle. The class focused on the elements of the novel as well as Woolf as a writer. We studied certain passages, connecting them through other writings by other authors, while also reflecting on suggestions the author had cryptically meant to push through prose.
From what we were told, Woolf envisioned the novel as the letter "H." The first column representing one full day in the summer house of the Ramsey's, a family headed by the patriarchal, and at times temperamental, Mr. Ramsey. However, it is the focus of Mrs. Ramsay that we get a motherly insight. The family, along with a painter, and a few others are displayed through this one simple day at the house. With the insistent need from one of the children wanting to visit the lighthouse, it becomes a tower that illuminates over the day. Once we proceed further through the novel, we jump through a quick bridge of time, the middle part of the "H," that spans many years into the lives of the family. In the last column, we are taken to another full day after time has passed.
It is a novel that reflects on normalcy as a vast precursor for life's ultimate beauties. Sometimes Woolf's writing can seem intimidating, but once you find yourself immersed in the lives that exist in the novel, you find yourself connected to the flow. There's elements of queerness in the family's personality. Although these aspects weren't hugely focused on when the novel was released, today's queer generation will find something humbling when diving into this book.
"How To Write An Autobiographical Novel" by Alexander Chee
During my existential crises through quarantine, I found that the way to find myself was to read literary works that were way outside my usual comfort zone. Early in my life, I found non-fiction to be boring; nothing to offer me in my own hopes as a writer. I'd like to think that is largely due to no offerings of queer non-fiction being bestowed upon me at the time. When it comes to reading anything, I try to find some relative connection between myself and the writing at hand.
I stumbled upon Alexander Chee's book of essays by a simple google search: "essays by queer writers." Many had given the collection raving reviews, dubbing Chee as the master of his craft. I took initiative and bought a copy for myself.
Years after reading the essay collection, I still find myself turning back to many of the entries. Through the writings, we not only get to understand Chee a bit more, but he also offers wisdom to writers who may be looking for a sense of direction themselves. Readers will find themselves reading through Chee's own living experience as a writer constantly evolving.
His essay "The Writing Life" displays his time at Wesleyan University as an English major. It's during his last semester as a senior that he is admitted into Annie Dillard's literary non-fiction class. Through his experience, we see how he has learned to master the craft of non-fiction while understanding how to power his voice through perspective.
There are many more anecdotes for writing in essays like "100 Things About Writing a Novel," "The Autobiography of My Novel," as well as essays that touch interpersonal connections with the world around him like "After Peter," "Girl," and many more.
The writings in this collection will surely provide some clarity for those who find themselves needing direction, those who may not know exactly where to start or how to go from point A to point B. Chee's words provide not only wisdom, but level-headed knowledge that continues to inspire voices that demand to be heard in the world of literature.
"The Argonauts" by Maggie Nelson
This book helped me to understand what normalcy is and how the process of unlearning it, through the queer lens, is beneficial to living a life that is more enriching to the soul.
Maggie Nelson offers readers a mixture of philosophical theory while also showing how that's been reflected in her own life. It is a memoir that doesn't come off as typically formatted in the genre, but offers something rare for readers to take away. The writing comes off as poetic, revealing inner workings of a life that is far from being cis-heteronormative and offers glimpses of the evolving queer dynamics that is seen in a familial landscape.
Nelson also gives readers reflection on how these factors interweave into the relationships we harbor towards our own art, and how our creations feel like extended versions of ourselves. It is through Nelson's words that we continue to find expressions of queer joy in living, in family, and in our own art.
Reading the book got me through a family visit whileI found myself still figuring out my own identity; how gender never made immediate sense and how I found myself always wanting something not inherently tied to my biological sex. Nelson's words helped provide comfort in this flow of transformations within myself that I am ultimately grateful for.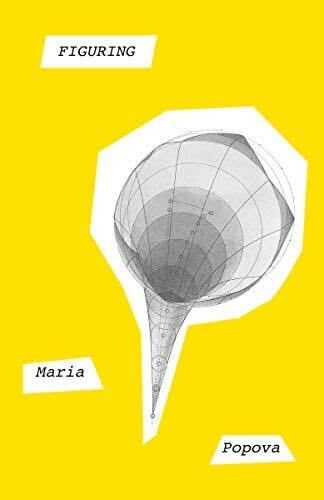 "Figuring" by Maria Popova
THE BOOK I AM ALWAYS RECOMMENDING! I cannot stress enough how life changing, life affirming, this book by Maria Popova is.
Through Popova's writing, we are invited to explore generations of complexities in humans through discovery and love. Ultimately, we find how identities and our relationships with the world around us build up the foundation of our entire being. It is through this transition that we find ourselves deeply connected to the bodies and land around us.
In the confines of "Figuring," we are presented with historical figures that most likely you haven't heard about. A majority of them are women, a good number of them being queer. It is a book that proves, one way or another, how we are connected by chance.
I found myself in awe at how Popova presented these connections. From poet Emily Dickinson to prominent figure of the feminist movement Margaret Fuller to Astronomer Maria Mitchell – It is amazing what Popova gives to us in this book.
Reading this historical novel allows readers to reflect on our place in this world, in this exact time of existence. That the discoveries we make can be connected from one generation to the next. It's a beautiful journey when we find ourselves entrenched in a fascinating lineage of queer history that we find more about, one way or another. This is a reading experience that provides a recharge to the queer soul. Reading this book will make the small feeling of existence grow with matter.
I suggest buying these books at your local independent bookstore.