With all the final exams I had to take and also due to debilitating health problems, I was very burnt out at the end of the fall quarter and needed some downtime to clear my head. Over winter break, in order to find peace and avoid depression for a brief period of time, I enrolled in a 10-day silent meditation retreat called "Vipassana Meditation."
Just before attending the course, I had been experiencing a bad flare-up of ulcerative colitis, along with some cardiovascular symptoms, which were most likely caused or exacerbated by prolonged stress. Because having a sense of peace and putting a stop to the tension I was feeling was extremely important to me, I decided to attend the silent retreat regardless of the outcome.
Vipassana meditation, taught by the late S.N. Goenka, is a time-tested Buddhist meditation practice that involves training the mind to remain composed amid both pleasant and unpleasant sensations simultaneously. Throughout the course, the word "observe" was repeated often, along with "equanimous" and "awareness".
I had already taken the course once when I was in high school, and I remember that it was the hardest thing I had ever done in my life. For 10 days, I followed rigorous guidelines — not being able to speak to anyone else, a strictly vegan diet, and 10 plus hours of daily meditation — all while observing my own pain.
Buddhist teachings claim that our suffering is the result of constant reactions to pleasant and unpleasant sensations. That is to say, when we experience pleasant sensations, we grow attached to them; when we experience unpleasant ones, we develop an aversion to them.
In Buddhism, it is believed that all conditions are constantly rising and falling. Everything that comes will pass away sooner or later, including pleasure and pain, so it is pointless to build attachment or aversion to these temporary sensations. Vipassana meditation is about learning how to do that.
By practicing Vipassana meditation, one can learn how to erase those blind reactions both from the upper level (conscious mind) as well as from the lower level (our unconscious mind). To achieve this state, however, one must undergo an unbearable physical process in which she must be aware of both the physical pleasure and pain without giving either of them any importance.
At some point, as the course progressed, I was able to experience a state of free flow throughout every part of my body, which was quite pleasant. I felt as if every particle in my body was perfectly balanced. I have to confess that it was extremely challenging not to develop any kind of attachment toward this sensation.
As a result of my experiences with Vipassana meditation, and for the first time in the last two years, I was able to experience deep relaxation as the course progressed. I suddenly became symptom-free and all my health problems vanished in the first five days.
It is said that most chronic diseases these days are caused by inner agitation, and I found myself agreeing with the statement more and more as the course went on. 
The teachers in Vipassana believe when we learn the techniques properly and apply them to our everyday lives, we become more mindful of everything we do, which allows us to stop feeling depressed or angry when disaster strikes.
As someone who has taken the Vipassana course two times, my only recommendation for anyone who wants to escape their daily stresses is to take a 10-day retreat in the Vipassana course and witness the truth for themselves.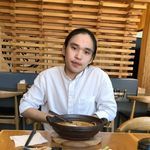 Chin-Erdene is an international student at Seattle Central College and a member of the Editorial Board of Seattle Collegian. He is currently pursuing a degree in computer science and linguistics and aspiring to become a linguistics engineer in the future. As he is from Mongolia, he only started to learn English in the latter part of his high school years, from which he developed a deep passion for linguistics and language structures. He wants to use the applications of computer science and mathematics to analyze written and spoken languages from computational perspectives. In his free time, he loves reading science fiction books, baking sourdough bread, and watching action/sci-fi movies. He is a big fan of Goerge R.R Martin and J.R.R Tolkein.