A 2 year program at Washington State University ( WSU ) Everett campus in mechanical engineering, electrical engineering, or software engineering may be an option for you if you are an engineering student about to end your associate degree and wish to major in these fields. Here is a quick overview of the program and the admission process.
Program Overview
This campus is the second half of Washington State University's 2+2 program in mechanical engineering, electrical engineering, and software engineering, and it offers undergraduate programs relevant to these fields that cater specifically to juniors and seniors.
That means Everett has only juniors and seniors transferring from other universities; no first-year or sophomore students are eligible. But there is a small catch: students who have finished their associate's while taking Running Start are also eligible to apply.
Additionally, Everett campus has programs for business administration, hospital business management, seniority management, as well as data analytics, which is a mix of business and software engineering, and organic sustainable agriculture, which is designed for people who want to work in organic farming.
"We are looking for students who've finished or are about to finish their associate's degree at a community college and will transfer soon as juniors or seniors," explained Gordon Taub, professor of mechanical and material science engineering at Washington State University.
As for the degree you receive from Washington State University Everett, it is the same degree you get from Washington State University main campus: the program, the university, and the degree are the same. Prof. Gordon says that having the faculty in Everett on the same campus as the students allows them to conduct lab classes face-to-face.
A Timeline For Applying For Admission
Because WSU Everett follows the semester system, the school year begins earlier than in the quarter system, so classes begin around Aug. 15. However, despite the fact that it is already June, students are still eligible to apply.
"Since classes begin in August, it is best to begin as soon as possible, so that students can make the necessary preliminary arrangements, have their advisor meetings, and have orientation once classes begin," says Alberto Vazquez, Washington State University Everett's Interim Associate Director of Student Affairs.
The student may apply until the semester starts, since the admission to the campus does not have a formal deadline. However, if you want to be considered for the priority deadline, you must submit your application by March 31st before the fall semester. Priority deadline applicants may receive their admission decision sooner.
"As long as we have space for you and you meet the requirements to be accepted, you could enroll a few days before the school year begins," says Taub.
While the Everett campus program encourages students to apply even after the Mar. 31 deadline, students should keep in mind the Jan. 31 deadline if they want to be considered for a general scholarship.
Admissions Planning
Any interested student should contact Vazquez or another admission counselor to let them know what programs they are interested in. As soon as they set up an appointment, they can send them an official transcript from their college for evaluation, make sure all the credits have been taken, and schedule an appointment with their college counselors to discuss whether they need more classes.
"I help them make a plan for going back to their college advisors so they can figure out what classes they need to enroll in to study at Washington State University if they don't have a class completed," Vazquez explains.
The college's website provides information about the application process. Once you submit your application, you will be asked a few questions, such as what college courses you have taken. Once you have completed the classes, you will have to submit your official transcripts.
As opposed to the University of Washington, the Everett campus does not ask for personal statements.
Career Opportunities & Internships
"We work with Boeing, we work with Mckinstry, we work with Electro Impact. These are all companies that sponsor various projects on our campus," says Prof Taub.
Right now, Everett students are being hired by all these companies or are on their way to being hired. "Our students are not having trouble finding jobs after they graduate with an engineering degree right now. Through our internship program, we try to get our students some contacts in industry during their education, so that when they graduate and start looking for jobs, they already know a few people," says Taub.
By participating in internships, students can gain actual experience in the real world and when they graduate, they will have something to put on their resume. "We work with our students to ensure that they get internships. Most internships come with working with a lot of professors, who recommend where they should start searching," saysVazquez.
The engineering department at Everett works pretty closely with the industry, The innovation studio has been named the Boeing Innovation Studio as Boeing donated the funding for all of its equipment.
For that reason, Boeing supports many senior capstone projects in the mechanical engineering department at theEverett campus. It means students will be assigned to work on projects that mentors from the industry have identified as a good fit for students.
"At our campus in Everett, we are very proud of the internship opportunities we offer our students because it is possible that our capstone project ideas will be incorporated into their aircraft during the capstone project period" remarksVazquez, and in addition he explains, ", some of our students built a robot that automatically cleans in the aisle in the plane."
Additionally, the school helps students find internships and gives them credit for them. Due to the two-year nature of the Everett program, if students are interested in an internship, they do it during the summer between their junior and senior years.
Therefore, for students who are serious about doing an internship, they should start applying at the beginning of their junior year because it takes time and many companies have deadlines for applications early in the school year for the summer. "If you want an internship, the school will help you. As faculty, when we hear about internship opportunities, we pass that information along to our students. We strongly encourage students to pursue internships," says Taub.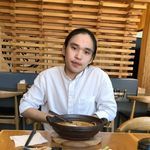 Chin-Erdene is an international student at Seattle Central College and a member of the Editorial Board of Seattle Collegian. He is currently pursuing a degree in computer science and linguistics and aspiring to become a linguistics engineer in the future. As he is from Mongolia, he only started to learn English in the latter part of his high school years, from which he developed a deep passion for linguistics and language structures. He wants to use the applications of computer science and mathematics to analyze written and spoken languages from computational perspectives. In his free time, he loves reading science fiction books, baking sourdough bread, and watching action/sci-fi movies. He is a big fan of Goerge R.R Martin and J.R.R Tolkein.