After the initial date of March 21, Gov. Jay Inslee held a press conference on Feb. 28 announcing that Washington will be joining the states of Oregon and California on shortening the timeline of the indoor mask mandate lift, which will be now on March 12.


Citing the continuous decline of infection and hospitalization rates, Gov. Inslee said "the vast majority of businesses and public spaces will be free of a mask mandate and that includes our schools in the state of Washington." Along with the mask mandate lift, Washington residents are no longer required to show their proof of vaccination status on most establishments.

Following Gov. Inlees's announcement, Seattle Colleges sent out an email on March 7 containing the following statement "at this time colleges are still required to follow the higher education proclamation, and the Department of Health guidance."

A student at Seattle Central, Chianti Jones said "to be honest I'm over the mask thing but for the simple fact of the school still making us wear them, I don't even know how to feel."

Jones, other students and staff might have to wait a little bit longer, the Seattle Colleges stated that they will keep the current mask requirement until April 1, 2022. An update will be coming up on April 4, 2022, once Spring Quarter starts.
Seattle Central also has placed other guidelines in campus, along with their daily check in with campus visitors, they now have prohibited bringing in food to some of the tables around the campus.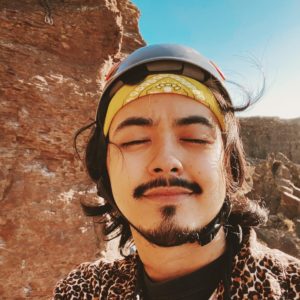 Juan Miguel Jocom, or Juanita Banana as his friends call him, is an Editorial Board member at the Seattle Collegian, where he focuses on writing about the experience of immigrant students at Seattle Central College. A documentarian, he hopes to create videos that will showcase the chaos and glory of humans.
As a Seattle local, he's an aspiring granola boy, who enjoys rock climbing and jumping off cliffs. His recent documentary, Welcome to the Neighborhood, was an official selected entry for the 2021 SCOOP film fest.