(The original article contained the location of the rave event, but it has since been removed for preservation.)

If someone from out of town asked me to describe the Seattle music scene, my mind wouldn't necessarily go to electronic music. As rich as the grunge and rock movement in Seattle is, I think this has put such a narrow view of what Seattle's music scene has to offer. Sometimes, it feels like Seattle is just too edgy for electronic music.
Electronic music, especially electronic dance music (EDM), is often mocked and viewed as an effortless genre, made for druggies who don't care about what they listen to. After exploring what the electronic music scene has to offer, however, I was able to see much more of what's behind the music.
At Sunny Cat in University District, I was able to experience how different the people of the EDM scene were in contrast with the folks of the rock music scene. The amount of makeup per square foot was far greater, there were less beanies to be seen, and the people on the dance floor were much more compressed. Despite this, it was way easier to cut through the crowd compared to your typical rock band show; the vibes were far more relaxed and carefree.
One of the performers, DJ Greenz, believes that there is a strong community in Seattle, but expressed how hard it can be to break through the EDM scene, "The more underground stuff that I'm into is only really available at max three to four venues." He explains that even within the EDM scene, there is a heavy focus on mainstream dubstep, bass, and tech house. However, he believes that there is plenty of room for growth within the scene, "Many people are fed up that the music scene is so dominated by rock."
Juco, a local DJ in Seattle, has a different opinion about the electronic music scene. "I think the electronic scene out here is a powerhouse! ….We've got so many new collectives, raves, and event spaces popping up all the time. Take SLOP.sea for example." Just like what the folks at Sunny Cat and Greenz have done with organizing their own shows, Juco emphasized how important it is for the electronic music culture to be an underground and "do it yourself" community.
Not a troll under the bridge
On Mar. 5, near midnight, I found myself biking through the industrial side of Seattle. I was in search of an event I saw on Instagram, organized by Raverie. I had never been around this area of Seattle before, especially in the dark.
I eventually ended up somewhere under a bridge, but instead of finding a rave, I stumbled upon cops that told me that I couldn't go further. I decided to turn around and just call it a night. But after I started biking back home, I noticed a group of people dressed inappropriately for the weather – fishnets and bunny ears. I decided to follow them, and it turns out I was just a block away from a one of a kind experience.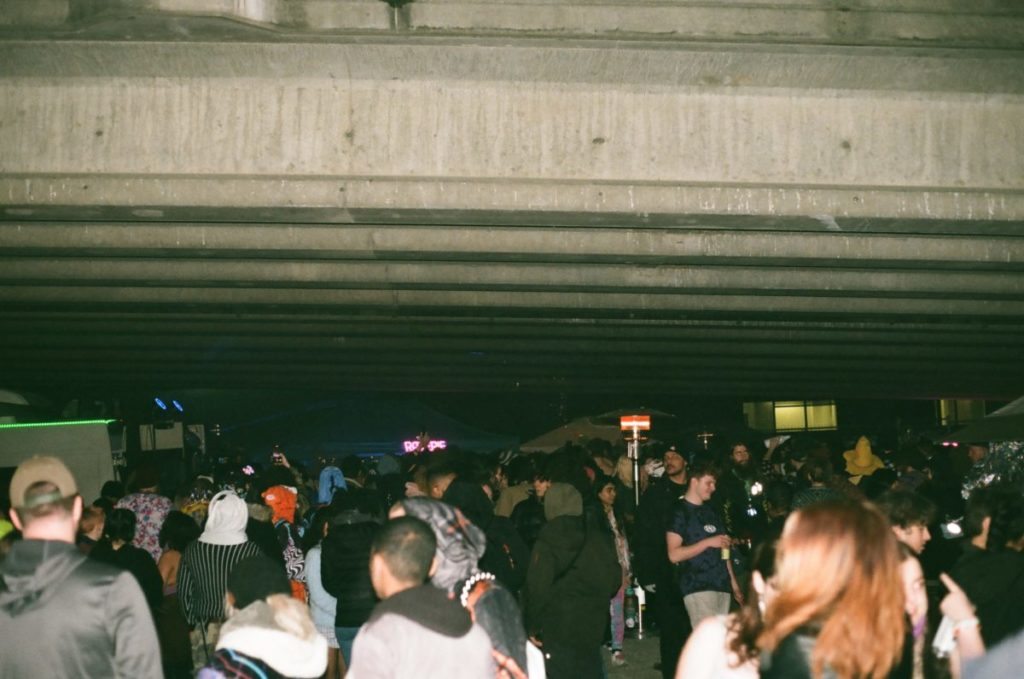 As someone who hasn't been to this kind of event, I got very excited. There were a lot more people than I anticipated. I quickly locked my bike to a fence nearby and threw myself into the chaos. I took my camera out and started taking photos and videos. But I had to go to the side as I was quickly overwhelmed by everything that was going on – and there were a lot of things going on. Neon lights flowing under the bridge, people fire dancing on the road, bass heads tearing up the barricades. It was 35 degrees out, but it got so hot that I was sweating through my jacket.
I was deeply amazed by how the whole crowd felt like a single entity. You could really feel the connection within the small sphere under the bridge, something I haven't felt as much in the other music scenes I've experienced. During an interview with an individual named Karicma, her rave name, who has been raving for 20 years, she discussed how different the EDM scene here in Seattle, she also explained that "Rave actually stands for radical and audio and visual experience." That's what going to these shows is all about, the sensory experience of music. Some people may argue that drugs are heavily involved with EDM, but for someone who has been in different music scenes, I can say that drugs are always a part of any music event, whether it's folk, rock, or EDM.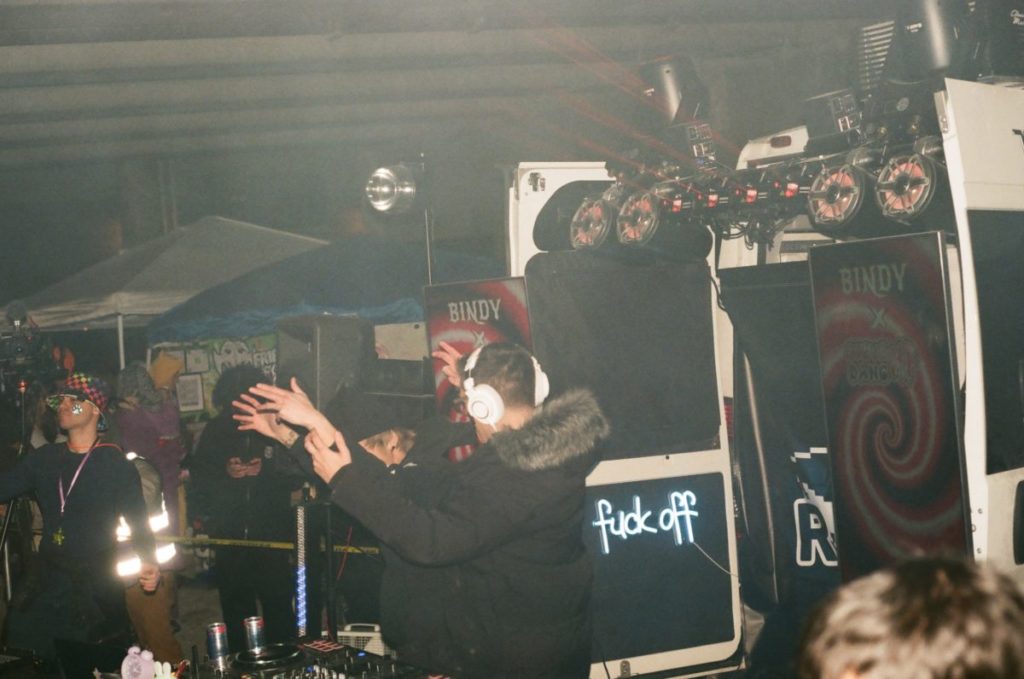 When asked what separates the EDM from other music scenes in Seattle, a local musician, DJ Macken, who started exploring electronic music at a young age with a keytar said " P.L.U.R., peace, love, unity, respect. A power to behold. It's incredible to see what the community is capable of when efforts are pooled together to make an unforgettable night for so many people, all for the sake of the love of music and everyone involved."
I couldn't agree more with what Macken said, but for some other techno DJs, like Persephone, there is still work to be done with stereotypes within the industry. Persephone talked about the male-dominated nature of EDM, and how sometimes she feels outcast in many spaces, including queer spaces. "Being a woman in the DJ scene means you're not always taken seriously. I don't fit the stereotypical image of what an EDM DJ looks like, at all. And when I show up spinning some hard ass techno, it shocks people." During a TedTalk, DJ and producer Dani Deahl said that females make up only 9% of music produced in EDM.
Conclusion
With how big it is in the mainstream media, it's easy to feel that one knows the ins and outs of EDM culture. However, culture always runs deeper if you take a closer look into smaller localities.
When I went to the rave show under the bridge, I expected to see people high on drugs and not caring about the music, but instead, I was proven wrong with not only what I saw, but also what I experienced. The warmth of the community, the vibration of the ground, the sweat that dripped off their chins – people gathered there that night to truly feel something.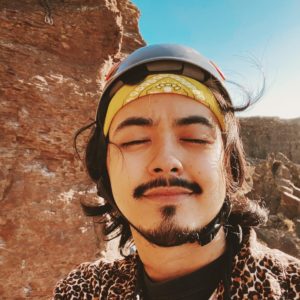 Juan Miguel Jocom, or Juanita Banana as his friends call him, is an Editorial Board member at the Seattle Collegian, where he focuses on writing about the experience of immigrant students at Seattle Central College. A documentarian, he hopes to create videos that will showcase the chaos and glory of humans.
As a Seattle local, he's an aspiring granola boy, who enjoys rock climbing and jumping off cliffs. His recent documentary, Welcome to the Neighborhood, was an official selected entry for the 2021 SCOOP film fest.