Note from the editor: Rebecca Barbanell is a Seattle Central student interning with the District Sustainability Office. She will be writing a regular column for the Seattle Collegian about efforts the school is undertaking to become more sustainable. Barbanell says she is here to "promote and stand by sustainability practices that involve our college and community."
In the beginning of my internship at the District Sustainability Office, I attended the District Sustainability Meeting in early 2018. The meeting consisted of sustainability advocates representing each of the Seattle Colleges. Each College would report on projects that they were working on, as well as sharing ideas and events that have happened in the recent past. I had the honor to sit in and listen to what each of the colleges' agendas were. That is when I discovered that the Solar project was underway.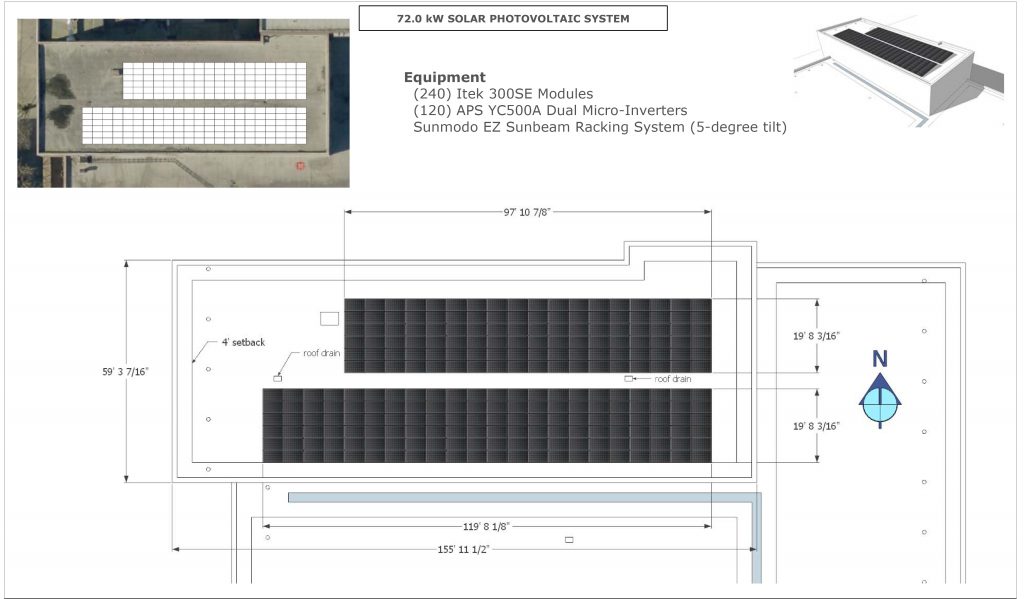 After researching the project, I found that grants do not come easy. This project alone took months of meetings with a consultant, receiving letters of recommendation, and creating building plans.
"It takes significant efforts and requires perseverance," said Dave Ernevad, director of Capital Projects and Safety at SCC.
By those efforts, Seattle City Light (SCL) awarded Seattle Central College  $200,000 through their Green Up Grant program to install a 72kW solar system on the roof of the Broadway Edison building.
The Green Up program is a volunteer opportunity for SCL customers to donate an extra $3 or more on their utility bills. By doing so, customers support renewable energy development and education in Seattle.
Seattle Central leveraged the $200,000 from SCL to secure another grant of $204,000 from the Washington State Department of Commerce. As currently proposed, the 72 kW project will cost approximately $512,000 and will generate about $6,000 in annual electricity savings. The project is scheduled to begin construction spring/ mid-summer and will finish by end of August.
By next fall, when you're in the Broadway Edison Building, you can be happy to know that some of the electricity is coming from solar panels on the roof.