"Facebook, stop supporting mullahs! Ayatollah Zuckerberg, be the voice of Iran!" The chant rang out from a cluster of protesters across the street from the Seattle office of Meta, formerly Facebook, Inc., on Oct. 13.
Mark Zuckerberg, a software prodigy from suburban New York turned billionaire tech mogul, has little in common with Iranian theocratic ruling class like Iran's Ayatollah Khamenei. But the two both possess immense authority and influence, and the way that power has been wielded is what drew the ironic comparison.
Amid protests sparked by the death of Mahsa Amini, the Islamic Republic of Iran's authoritarian theocracy has employed a familiar suppression strategy: internet censorship. However, these online restrictions have been an obstacle for long enough that Iranians know how to circumvent them; many are using VPNs, proxies, and other forms of digital elusion. Even through government-imposed internet blackouts, images and videos from protests throughout all corners of Iran have received international exposure.
But some protesters fear that the Islamic Republic isn't their only opposition when it comes to posting and documenting these events. Reportedly, even posts that have breached Iran's firewalls and website blacklists have been taken down belatedly by social media platforms, specifically Instagram and Facebook (both Meta owned).
Facebook has been banned in Iran since 2009, and new restrictions have been placed on Instagram in response to the current protests. Yet posts on both platforms continue to emit from the country through the aforementioned use of tools like VPNs. If Meta is indeed taking down posts from Iran, or about Iranian protests, what's their justification?
The company's discretion seems to vary. As reported by The Verge, a post that called for death to the "anti-women Islamic government" and "filthy leader Khamenei" was removed for "encouraging violence against a political leader". The Facebook Oversight Board restored the post in August and is now requesting public comment on another review of the decision. However, the specific attention given to this case is an exception: most content removal goes under the radar.
The German news outlet Deutsche Welle (DW) reported this month that Iranian journalists and independent observers, like Belgian researcher Marcus Michaelsen, have anecdotally confirmed content takedowns. "It is difficult to explain why [Meta's] guidelines are at times being so drastically enforced; I do not have an explanation for this, but that is how it is," Michaelsen was quoted in DW.
Corporate compliance may be the explanation Michaelsen is lacking. Employees who moderate content aren't necessarily acting on their own judgment; specific policies and guidelines exist, determined by the Facebook Oversight Board. Notably, these guidelines have been criticized for their inconsistencies by the Brennan Center for Justice, a nonprofit law institute.
On a larger scale, decisions on how to proceed in regard to specific countries seem to come from the very top. The Washington Post reported that Mark Zuckerberg personally signed off on a decision in 2020 to allow the Vietnamese government to censor Facebook, as opposed to conceding a countrywide ban (like Iran's) on accessing the site in Vietnam. While no such agreement exists with Iran's theocracy, it doesn't seem unfeasible that Meta may be treading lightly to avoid losing business entirely in a country of roughly 90 million people.
For a perspective close to the issue, I spoke to Salman, an Iranian attendee of the protest outside Meta's office in the Westlake neighborhood. He referenced a previous issue with internal Facebook censorship relating to Palestinian advocacy, where Meta admitted to wrongdoing and an "unintentional bias" that harmed Palestinian users. "We want to make sure that's not going to happen again, that Iran has a voice here," said Salman.
I asked Salman if censorship on social media contributes to how protests in Iran are faring. He assuredly responded that access to information is crucial: "The same way that Facebook is impacting me to buy a product, if people are seeing what's happening and how many people are getting killed… this is not a single city, this is a movement across the country, and if they are not able to hear from each other, then they will lose their energy to be against this tyranny in Iran."
Unrest is still sweeping through Iran, with the most recent development being a fire at Evin Prison in Tehran, where "hundreds of those taking part in protests have been sent", per BBC. It can only be hoped that documentation of continuing protests on social media is not removed, for the sake of protesters in Iran risking their lives, and for the preservation of an evidence-based historical record.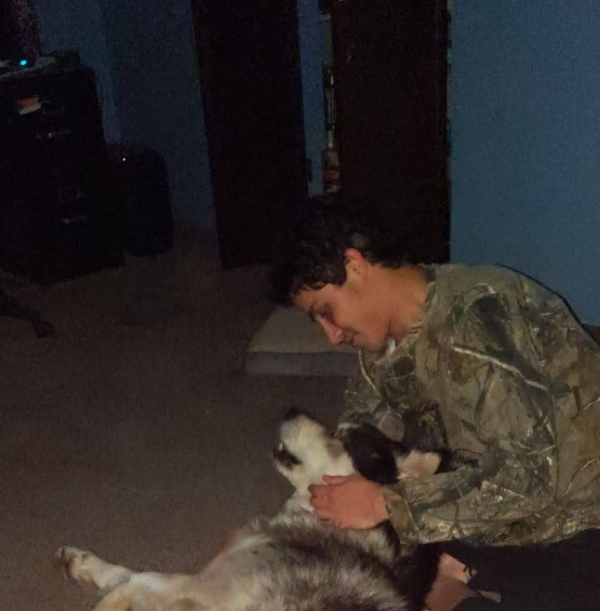 Kayvon Bumpus is The Seattle Collegian's Managing Editor. An immersed writer, lifelong musician, and Seattleite, he hopes to use journalism to elucidate and convey varieties of knowledge - a worthwhile endeavor in our current age of distraction and disinformation.