"There's people that lose a fortune, and they jump off a building and kill themselves. I'm already on the floor – what am I gonna do, jump off a curb? I'mma skin my knee!"
The bold voice of Mario Dunham rang out through a Seattle Central College classroom. The Air Force veteran and aspiring broadcast journalist spoke with honesty, emotion, and a sense of admirable humor about his own story, as well as on his way of processing and living on after the recent fatal shooting of his brother, Elijah Lewis.
Lewis, a Central District and South Seattle activist with a beloved presence in the city, was tragically killed on Apr. 1 in what has been described as a road rage incident. The suspect, Patrick Cooney, who pled not guilty yesterday in court, is accused of shooting Lewis and his 9-year-old nephew at the Capitol Hill intersection of Broadway and East Pine Street. Cooney's bail has been set at $2 million.
As he spoke, Dunham's commitment became apparent. He wants to ensure that discussion surrounding the incident stays true to his personal experience as the surviving older brother of Lewis, as well as reality – the truth, he says, being more important than anything else.
Guns and Fake News
To start off, Dunham shut the door on right-wing, "Seattle is Dying" narratives that have inevitably been stirred from Lewis' death. "The guy [Cooney] had a concealed carry. He was a citizen, he was 'normal', he wasn't homeless," he scoffed.
However, Dunham stressed that he wasn't making this distinction from an anti-2nd Amendment perspective. "I actually like guns. I shoot sometimes," he said. The nuance lies in how he believes gun ownership laws should apply in America to prevent similar tragedies.
He elaborated, saying, "There's a personal responsibility you have when you choose to have a weapon, and I believe there needs to be more when it comes to training… there has to be annual training as far as getting your CCW (Concealed Carry). There has to be more education on the stuff."
The mere act of existing in public with a secretly stowed handgun is nothing to be taken lightly; Dunham likens it to "essentially the same responsibility as a cop." But in a United States with more guns than people, the system currently in place won't catch every red flag. Dunham questioned the laxness of permit acquisition: "I know there's a background check, fingerprints taken, but it's still simple: you go, you pay 40 bucks, and you get it."
Not many civilians can claim to be more informed on weapons conduct than Dunham, an Afghanistan veteran who retired with the rank of senior airman. He referenced military jargon as he spoke about gun violence: "ROE", or "rules of engagement." These are guidelines intended (if not entirely effective in practice) to prevent combat without a justifiable provocation in warfare. With such a heavily armed American citizenry, however, the domestic analogy makes itself.
With an edge to his voice but a strong sense of calmness, Mario detailed the way that a government-licensed concealed weapon holder committed a senseless act of violence. "My nephew said he looked at him before he shot," Dunham stated. "My brother drives away… the guy shoots through the car into the back window, it pierces my brother's back and comes out his chest… [Cooney] was on the phone, he called the police on himself. He thought that he made the right decision."
Though no legal verdict has been reached, it's not hard to judge for oneself. This scene is cold-blooded; not one of self-defense, and certainly not one that instills confidence in whomever else "shall-issue" state law has trusted with concealed firearms.
But Dunham's preoccupation is not the mental state, motive, or even fate of the suspected murderer. "I don't care about Patrick Cooney, the guy that killed my brother," Dunham expressed. "I care about his family, believe it or not. His mom didn't do anything to me, his dad didn't do anything to me… Two families are affected by one man's malfeasance with a gun."
Mario Moving Forward
Dunham got personal, discussing his difficult upbringing in the Seattle area around "drug dealers, pimps, and prostitutes." He talked about his military tenure, crediting a late friend and fellow soldier, Monica Gonzales, for emotionally supporting him through it, going so far as to say "she saved my life." Gonzales, who passed away due to an enlarged heart, could not have been spoken about in higher terms – Dunham honored her with an obvious pride and love in his words.
"I was two or three decisions away from being homeless. I've had to struggle with mental health issues," Dunham shared. Despite the somber topic, he cracked wise: "I'm diagnosed with PTSD, anxiety, depression, ESPN, NBA, all that…" he said to laughter. "You have to find humor in stuff."
Speaking on his military service as a whole, Dunham said, "People consider me a hero. I consider myself a survivor… and the survivor's remorse really comes from the factor of 'what the fuck was I there for?'"
These days, Dunham has laid roots in Houston, a new home. And he has a new goal: to become a broadcast journalist, working with multimedia. After recently publishing an article on a ski club for Black youth in Texas, and now hoping to intern with the Houston Association of Black Journalists, the 33-year-old veteran knows it's not too late to accomplish everything he sets out to.
He attends Texas Southern University, a historically black college, and plans to use connections in both Houston and Seattle to further his career, while continuing his brother Elijah's legacy: "I have to speak for my brother… I'm gonna write about my brother because I have the right to, just like the news has the right to trifle with my brother's name."
On that note, I spoke with Dunham about misinformation surrounding his brother's death, from social media to mainstream coverage. "You factor in the public interest, because my brother was a big-time activist," he explained. "He doesn't have a criminal past, wasn't a gangbanger… some of these comments, they're so wrong: 'oh, he was probably selling drugs, he's fleeing the scene of a murder.' He was fleeing a guy shooting at him!"
Although he wants to work in media, Dunham is not shy to call out the industry's flaws. "The news is sensationalized… this story isn't a victim story. He is the victim of a crime, but he's not a victim as a person. He wouldn't want to be seen like that, he would want to be remembered for the person who he is."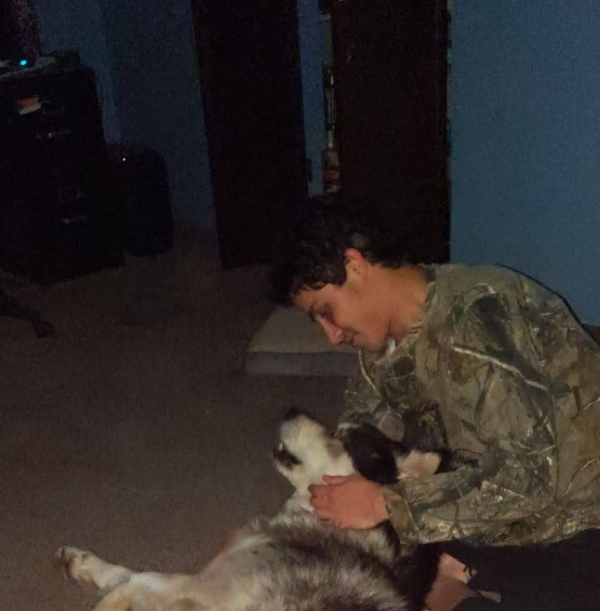 Kayvon Bumpus is The Seattle Collegian's Managing Editor. An immersed writer, lifelong musician, and Seattleite, he hopes to use journalism to elucidate and convey varieties of knowledge - a worthwhile endeavor in our current age of distraction and disinformation.