There are many elements that make a good cup of coffee: top quality beans, state-of-the-art machines, proper technique, and, arguably the most important of all, happy baristas. After their Mar. 22 win as the first Starbucks location in the state of Washington to unionize, the Starbucks at 101 Broadway E. might be getting closer to brewing the perfect cup of coffee.
Sydney Durkin, a shift supervisor at the Broadway location, admitted, "it's been both a positive and negative," when describing the feeling of winning the union election. "It exposed a lot of really awful things that the company [Starbucks] does," said Durkin, touching on the union-busting efforts of returning CEO Howard Schultz. But this doesn't prevent Durkin from seeing the good side of things. "It [the union battle] also has made me love my job even more. I have been a lot prouder because I'm standing up for the community that matters to me."
Durkin is an organizing committee member for the union movement. Back in Dec. of 2021, she and other baristas met with the labor union Workers United. Three days after meeting with Workers United, the baristas filed a union claim. "Everyone was on board. It was a quick turn around," Durkin said.
But it wasn't always a winning battle. Durkin explained that there was a movement back in the early 2000s to get Starbucks unionized, but this was halted by Schultz. Then everything changed when the first Starbucks became unionized in Buffalo, New York. "We've been organizing for about four months…everything was really slow before Buffalo won their first election," Durkin said.
Before that win in Buffalo, Durkin said, they were all scared of victory because they feared retaliation, which happened with Cassie Fleischer and Daniel Rojas, who were the two leading organizers of the New York movement. But that win in New York resulted in more workers getting inspired to be a part of the movement.
Durkin hopes these recent wins cascade not only within Starbucks, but she hopes to see other people with other companies like Amazon get inspired to join the movement, too. She wants to see more people involved.
The store by store approach

A store-by-store approach is being done in this case to prevent the movement from being completely shut down. Instead of firing one giant bullet to take down the coffee giant, they are taking it one store at a time. This shows the power of the people and the things that can be achieved if everyone comes together with a similar purpose. On April 21, just a few weeks after the first win in Washington, the tourist attraction Starbucks Roastery, located in the same neighborhood, unionized. When asked for a statement, the employees of the newly unionized store declined to be interviewed, and one worker stated that it is "a fireable offense."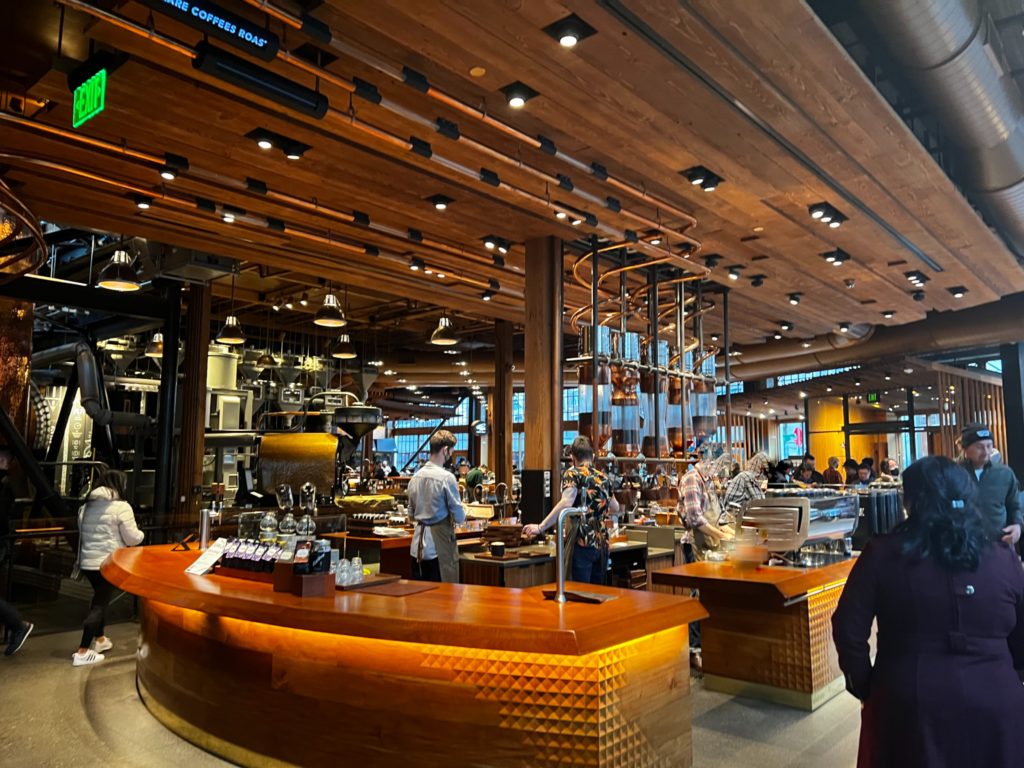 Ali Mercreca, a customer of Starbucks and a visitor from Canada who went to see the roastery, said that, "if it helps the workers, then that's good." She continued to say that she is in favor of more stores unionizing.
Durkin says that their requests and demands are still in the bargaining process, and would likely take some time, but these will include: over 20 hrs pay for the baristas, credit card tipping, free or reduced health care, and more.
We might have our preference with our coffee, and some may argue that Starbucks coffee is mediocre at best. I myself am not a coffee drinker, but I think these baristas can agree, coffee tastes better unionized.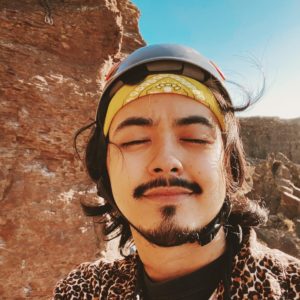 Juan Miguel Jocom, or Juanita Banana as his friends call him, is an Editorial Board member at the Seattle Collegian, where he focuses on writing about the experience of immigrant students at Seattle Central College. A documentarian, he hopes to create videos that will showcase the chaos and glory of humans.
As a Seattle local, he's an aspiring granola boy, who enjoys rock climbing and jumping off cliffs. His recent documentary, Welcome to the Neighborhood, was an official selected entry for the 2021 SCOOP film fest.