On Nov. 20, The New York Times released the results of an almost year-long investigation into the American legal sports betting industry. Their findings are well-researched, convincing and unusually castigatory for a paper that has taken heat due to usage of a supposedly "ill-placed passive voice." In other words, stressing neutrality in a situation that may be too cut and dry to necessitate it. 
But in the case of this investigation, the Times does not pull their punches. Their reporters call out political gamesmanship by the gambling industry, like the use of "dubious data" meant to "scare state lawmakers". They chide colleges that have partnered with sportsbooks, like the University of Colorado Boulder, for exposing their student body to a potential addiction. An article is devoted to chronicling the rise of the inflammatory Dave Portnoy, founder of Barstool Sports. Another tackles the lack of adequate resources offered for problem gamblers, as well as the poor regulation of betting; lawmakers in states including Massachusetts and Indiana overlooked loopholes in gambling legislation, and laxly penalized companies that still fell afoul of regulation.
Within the purview of their coverage, these articles don't miss the mark. It's impossible to separate shameless political lobbying from the rise of legal sportsbooks; in an excerpt that almost seems parodic, the Times details a Kansas State Representative being regaled by lobbyists with fine whiskey and tobacco. A highly touted school like CU Boulder making $30 every time their promo code for a betting app is used is far from a good look. And although Barstool's Dave Portnoy dismissed the Times' coverage as a "hit piece", anyone who isn't a "Barstool conservative" would find it hard to disagree that Portnoy's spotlight mars the reputation of his company, and perhaps the betting industry at large. In an apparent conflict of interest, the sportsbook bigshot saw no reason to stop hobnobbing with UFC president Dana White amidst a betting fraud scandal that caught the attention of the FBI and led to an outright ban on UFC betting in the Canadian province of Ontario.
But the investigation has scant mention of arguably the most important aspect of legal sport betting: the inherent protection offered by an industry outside of the black market. To this counterargument, Times reporters wrote: "Gambling executives and regulators have argued that even disjointed oversight is better than the nonexistent safeguards in illegal betting markets."
I too would argue that providing even minimal harm reduction resources for addicts is better than letting them turn to an unsafe and uncaring black market. Regardless of how unscrupulous betting companies may be, they are offering a legal service. The Times explains several issues with legal betting leading to consumer exploitation, but they are not unique to the betting industry: they are legal shortcomings, or even shortcomings with American capitalism.
Just look at the pharmaceutical industry: price gouging has occurred with life-saving medication like EpiPens and insulin. Corporations have proven time and time again that they will act immorally in pursuit of higher profits; it falls on legislators to prevent this. While the Times properly illustrates how political lobbying led to the current "disjointed oversight" of the betting industry, they fail to comment on the bigger picture of corporatism unchecked by those in power, as if this is unique to the gambling business. As Jeff Edelstein of The Trentonian points out, "…focusing on only the sports betting industry paints a wildly different picture."
Times reporters make a clear case that betting lobbyists overstated the scale of the black market, citing "unreliable" figures to promote their legal industry. "Gambling companies have opposed tougher protections for customers" is another claim made, backed with evidence. But again, no amount of investigating can make the alternative seem more appetizing: illegal sports betting offers virtually no protections for customers.
To bet online, a gambler in an illegal state like Missouri must navigate a shady process involving offshore sportsbooks (betting companies not under US jurisdiction) and risky cryptocurrency transactions. Get too lucky, and your Antiguan sportsbook might pretend you, and your winnings, never existed. It's not like you have any legal recourse.
On the other hand, a bettor across the state line in Kansas has their choice of legal sportsbooks, all of which are contractually obligated to pay out, lest they be charged with fraud. When it comes to consumer protection, it's not difficult to see which option is preferable.
Some of those interviewed in the Times' investigation argue that the legalization of online betting has led to more pervasive temptation, and serves as a form of enablement for existing habitual gamblers. The same outcry, however, has been applied to issues like marijuana legalization, and studies have shown that legal weed has not led to the hyperbolized stoner hellscape that political opponents prophesied. Of course, the vices differ in nature, but thanks to the prior illegality of betting in 49 states, specific data doesn't yet exist to prove betting as an exception deserving of disallowance. Until then, prevailing notions of harm reduction apply: punitive measures hurt more than help. From Prohibition to the current opioid crisis, there's more than enough evidence that criminalization will not rid us of addiction.
People simply aren't going to stop gambling, whether the habit is lawful or not. For a paper like The New York Times to conduct such a meticulous and well-founded investigation, only to hardly mention the fact that even poorly regulated legalization is far safer than black market betting, seems like either a journalistic failing or the result of an agenda. A takedown of the sports betting industry, while not unmerited, is incomplete without a fair comparison to the illegal alternative, which is context the Times does not supply. Given that sports betting is now legal in New York, I'm beginning to think one of their publishers lost a very big bet.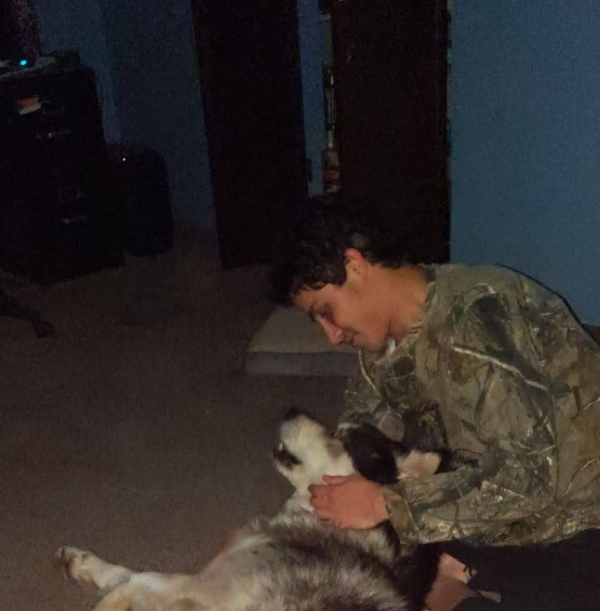 Kayvon Bumpus was The Seattle Collegian's Managing Editor. An immersed writer, lifelong musician, and Seattleite, he hopes to use journalism to elucidate and convey varieties of knowledge - a worthwhile endeavor in our current age of distraction and disinformation.