It is no news that Seattle is known for its coffee. As the birthplace of Starbucks, the city has gained a reputation for harboring a prominent coffee culture. The multitude of amazing cafes allows everyone, from the regular vanilla latte lovers to the most opinionated coffee critics, to satisfy their cravings.
Where does one even start with so many coffee shops in Seattle to choose from? That's where I come in. I have made it my undertaking to try as many Seattle cafes as possible. This bi-weekly column is a space for my thoughts, opinions, and overall reviews surrounding the coffee shops I venture to.
I would like to express my credibility on the matter as well: I am a barista. With my own first-hand experience in the coffee industry, I hope you find my opinions trustworthy and verifiable, albeit slightly pretentious. With that being said, let us venture once again into the grand world of Seattle coffee.
Coffee Stop VI: Kaladi Brothers Coffee
Kaladi Brothers has been rooted in the coffee world since 1984. Inspired by Chuck Beeks' Monorail Espresso, Seattle's original coffee cart, Kaladi Brothers founder Brad Bigelow opened the first espresso cart in Alaska. By 1986, Bigelow and his business friend were roasting their own beans and slinging out caffeine to Anchorage locals. Later that year, the name "Kaladi Brothers" was officially chosen for the new commercial roastery.
In 1989, Bigelow brought in friend Mark Overly, who ushered in a new sense of energy and growth to the business. Throughout the 1990s, Kaladi Brothers grew in both their retail and wholesale stores. From creating a coffee academy to selling espresso equipment, Kaladi Brothers currently finds itself with around 300 employees, 17 locations, and the ambition to support the community that surrounds them.
Atmosfera
My venture into Kaladi Brothers led me to their only Seattle cafe located on Pike Street, established in 2006. A neon red sign displaying their brand symbol, a goat, lures in any Capitol Hill pedestrian hoping for a caffeine fix. Although the coffee shop is relatively small, there is a feeling of spaciousness as soon as you enter. In addition to the ordering area, there is also a back room and an upstairs loft which enhance the expansiveness of the shop.
The cafe was fairly busy when I arrived, but I was able to snag a seat on the upper level. The vibe was lively, yet still adequate for studying and quiet conversation. I was able to remain efficient in doing my school work while still enjoying the shop's ambiance. High vaulted ceilings and an overall down-to-earth atmosphere give the establishment a homey feel, and ample natural light from a broad expanse of windows, along with a rustic vibe, provide a refreshing sense of coziness.
Atmosfera Rating: 5/5
Caffé
This round, I went with oat milk for my cortado. Similar to a good handful of other coffee shops, and due to the ongoing Covid-19 pandemic, Kaladi Brothers is currently only using to-go cups for their beverages.. Upon receiving my drink, I did notice right off the bat that the ratio was a bit off. Most cafes do not have 5 oz. or 6 oz. to-go cups, so baristas must use 8 oz. cups and attempt to stop their pour at the right time. It is hard to get it perfect, but my drink was definitely closer to a latte than a cortado.
As for the drink itself, I can't say I was the biggest fan. The espresso was difficult to taste. It was burnt and bland. The oat milk was also steamed to a cappuccino consistency (a lot more foamy and airy). Alongside this, the oat milk was burnt as well. The combination of the dull espresso and the over-steamed and aerated milk left my drink tasteless.
That being said, I was still able to drink and finish it. Being a barista, I understand that sometimes we cannot make perfect drinks, especially when it's busy. However, there wasn't a line behind me at all. I felt like they had a reasonable amount of time to either re-make a drink if it wasn't up to their standards, or just spend a bit more time paying attention to the process. Altogether, I was a bit disappointed.
Coffee Rating: 2/5
Servizio
The service was neither excellent nor terrible. It was simply "meh". I didn't feel especially welcome or invited into the space as I have experienced at other cafes, but I was never treated poorly. The baristas were efficient and indifferent.
Working in any service industry can be pretty exhausting, so it wouldn't surprise me if they were tired. Overall, there was nothing exceptional or disastrous to note.
Service Rating: 2.5/5
Finale
The vibe of Kaladi Brothers is one to appreciate. The relaxed yet inviting atmosphere makes the space ideal for both independent study and catching up with a friend. With the rustic interior, pleasant ambiance, and varied seating, I would go back simply to enjoy the overall space.
A bit underwhelming, however, was the coffee. Most aspects of my go-to cortado were off: the espresso, the milk-steaming, and even the ratio of coffee to milk. When looking for the perfect cortado, one desires a drink that is balanced, silky, and flavorful. Unfortunately, my cortado at Kaladi Brothers lacked all of these things. While it was still drinkable, it was not up to par with other contenders.
As for Kaladi Brothers' service, it was mediocre. While nothing was necessarily bad about the service, there was also nothing great about it, either. The staff did what they needed to do, without making a favorable impression. My interactions were fairly stiff, and I honestly felt a little unwelcome. However, we all have bad or exhausting days. While that is completely understandable in my book, I have to review in accordance with my experience.
Altogether, my time at Kaladi Brothers was alright. It was not a displeasing experience, but it was not exceptional, either. The atmosphere and vibe of the cafe improved my visit the most. However, with the insipid cortado and distant service, I would find it difficult to spend my money here again. Although I truly enjoyed the ambiance and aesthetic of the shop, my experience was lackluster, especially compared to other cafes I have reviewed. With sixteen other Kaladi Brothers cafes out there, there is certainly a possibility of better quality up in Alaska. However, the location here in Seattle is one that could be passed over.
Overall Rating: 3/5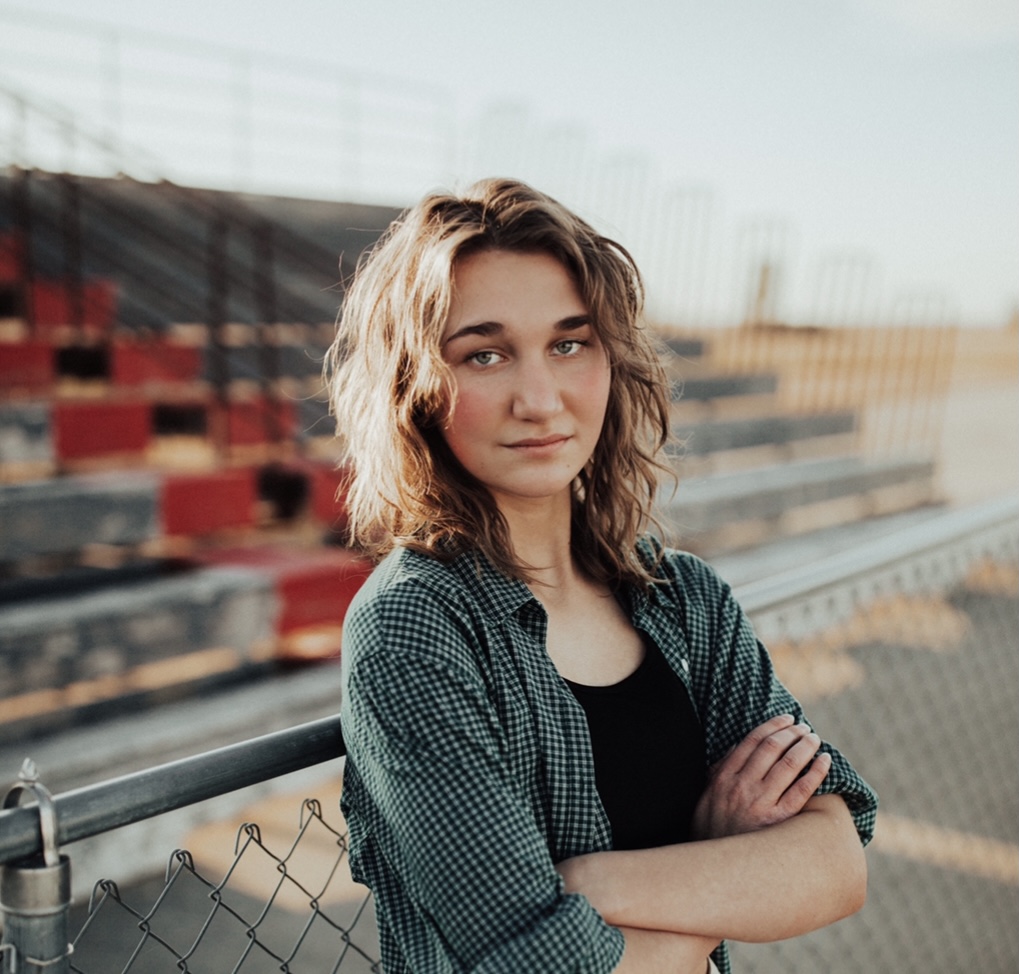 Mo is an alumni of Seattle Central and is currently attending the University of Washington with aspirations to pursue a career in journalism and communications while also delving into anthropology. She aims to explore the world and reveal the stories it wishes to tell through her writing and photography/videography. When she's not captivated by her journalistic pursuits, she loves to go on adventures, create, watch films, and surf.