It is no news that Seattle is known for its coffee. As the birthplace of Starbucks, the city has gained a reputation for harboring a prominent coffee culture. The multitude of amazing cafes allows everyone, from the regular vanilla latte lovers to the most opinionated coffee critic, to satisfy their cravings.
With so many coffee shops to choose from, where does one even start? That's where I come in. I have made it my undertaking to try as many Seattle cafes as possible. This bi-weekly column is a space for my thoughts, opinions, and overall reviews surrounding the coffee shops I venture to.
I would like to state my credibility in the matter as well: I, myself, am a barista. With my own first-hand experience in the coffee industry, I hope you find my opinions trustworthy and verifiable, albeit slightly pretentious. With that being said, let us adventure into the grand world of Seattle coffee.
Coffee Stop III: Cafe Allegro
Cafe Allegro is best known for being the oldest espresso bar in Seattle. The coffee shop was founded by Dave Olsen in 1975 and continues to serve quality coffee to regulars and newcomers alike.
The cafe is located in the University District off of University Way NE and 42nd. However, the shop is actually hidden in an alley composed of brick buildings that are draped with over-growing ivy.
Cafe Allegro blends the espresso beans in an attempt to bring out their best characteristics. The coffeehouse also focuses on locality — whether that be the art displayed, the events posted around the cafe's walls, or the baked goods served in-house. Cafe Allegro aims to serve some of the best espresso in Seattle and showcase the city's other treasures.
Atmosfera
One of the most unique qualities of Cafe Allegro lends itself to be one of the most charming as well: its veiled entrance. On Apple Maps, the cafe almost appears as if located right on "the Ave," however, if one drives down University Way, the coffee shop is nowhere to be found. This treasure hunt-esque venture in finding Cafe Allegro allots for a more grand reveal when the entrance is found, covered in ivy and boasting authenticity.
I have been to Cafe Allegro several times, and it did take me a few trips to realize that the space holds much more seating than I had previously thought. There is the main cafe where one orders and retail items are sold, as well as a large back room that is also on the main floor. However, after walking up a steep flight of stairs, there is yet another window-filled room above the cafe along with an outside balcony.
I love the interior and feel that Cafe Allegro brings. It is cozy, inviting, and gives the impression that it is, in fact, one of the oldest coffee shops in Seattle. The addition of showcasing local art – with the artist changing every month – is another quality that lends to the communal, pleasant atmosphere. With the warm lighting, inviting ambiance, and feeling of authenticity, it's hard to not spend hours inside the cafe. 
Atmosphere Rating: 5/5
Caffè
With Cafe Allegro holding the title of "oldest espresso bar in Seattle," I was expecting their coffee to be fairly exceptional but also hold a hint of Italian-style taste due to how old the shop is. Since I have been to Cafe Allegro multiple times, I will only be critiquing my last trip there in order to be fair to the other shops I have visited.
This time, I ordered my cortado with hemp milk. When I got my drink, I was pleased to see some latte art on top, yet instead of a cortado, I was given an 8 ounce latte. While the 2 to 3 ounce difference between a cortado and an 8 ounce latte seems miniscule, it definitely changes the taste of the drink and makes it more difficult to taste the espresso.
Oftentimes, hemp milk is more easily burnt when compared to oat milk, but the hemp milk in my drink was steamed perfectly. It was silky, smooth, and held onto the sweetness that naturally comes with hemp milk as opposed to a more bitter aftertaste that can come from burning it.
Since I did not have that equal milk to espresso ratio that I usually get with a cortado, it was a touch harder to determine the quality of the espresso shot. However, it was strong enough for me to get a good taste of it.
I do not believe the espresso was burnt, but it was more robust, in my opinion, compared to some of the other cafes I have ventured to. As someone who enjoys a full-bodied espresso, I found this to be a good contrast to the sweeter taste of hemp milk. However, if I did end up getting a more cortado-sized drink, I would not be surprised if the espresso had some bitter undertones.
While I am partial to my cortados, I still found Cafe Allegro's offering to be delicious and up to par with the standards I set for it.
Coffee Rating: 4/5
Servizio
Upon entering Cafe Allegro, I was instantly greeted by the staff. This always leaves a good first impression. During this stop at the cafe, there was not much of a line. I was able to order my drink rather quickly from the barista at the register who was also working on the bar – meaning the espresso machine – as it was early in the morning. They were kind, efficient, and correctly used hemp milk for my order.
While my interaction did not have any striking qualities, it was still pleasant. If anything, it made me feel like I was right where I was supposed to be.
Service Rating: 4.5/5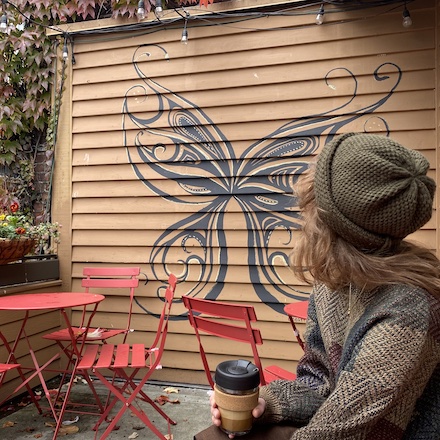 Finale
Cafe Allegro is no doubt a namesake to Seattle's coffee scene. With its intimate interior and unique location and entrance, the shop is one that intrigues and delights. Seating options are not an issue with their four separate rooms that cater to different vibes and agendas. This cafe is one that invites customers and holds them to stay with warmth and originality.
Even though I was not given exactly what I ordered, I found Cafe Allegro's coffee to be good and flavorful. The usually difficult hemp milk was steamed fantastically and was even made to create some latte art. Although the espresso could be considered too full or rich, it paired very well with the amount of hemp milk I was given. Altogether, the drink was tasty, appealing, and had the perfect texture.
The barista I encountered at Cafe Allegro was welcoming and genial. Although there was nothing that stood out about the service, that is not necessarily a bad thing. It is usually a relief when baristas get to loosen up a bit instead of compensating for a large line or a mixed-up drink.
Overall, Cafe Allegro was a satisfying stop. I loved the atmosphere the most, but the coffee and service hit the spot as well. There is just this sense of authenticity that grooves itself into every nook, cranny, and espresso bean inside the shop.
If you are ever in the University District and need a caffeine fix, skip the Starbucks and stroll down the alley into Cafe Allegro instead. Serving up espresso, hospitality, and originality since 1975, Cafe Allegro remains a prime spot for an authentic cup of coffee.
Overall Rating: 4.5/5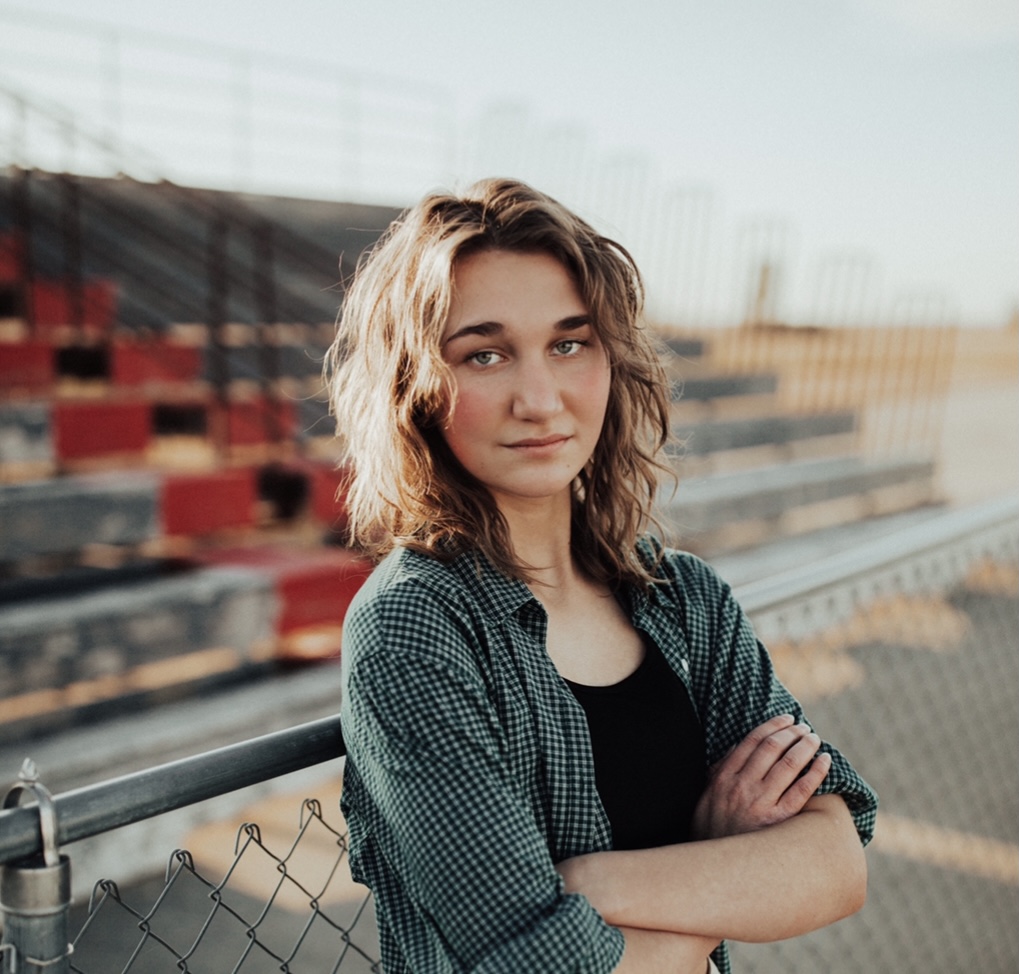 Mo is an alumni of Seattle Central and is currently attending the University of Washington with aspirations to pursue a career in journalism and communications while also delving into anthropology. She aims to explore the world and reveal the stories it wishes to tell through her writing and photography/videography. When she's not captivated by her journalistic pursuits, she loves to go on adventures, create, watch films, and surf.