On Tuesday, Apr. 11, community and technical college faculty across Washington state staged a walkout to protest low funding. Seattle Central College (SCC) faculty and students joined the state-wide movement, displaying passion and solidarity in the fight to earn a thriving wage.
Wearing blue t-shirts, bandanas, and pins inscribed with the words "Reinvest In Washington, Reinvest In Education," the crowd assembled on the south lawn, braced against the wind and morning chill.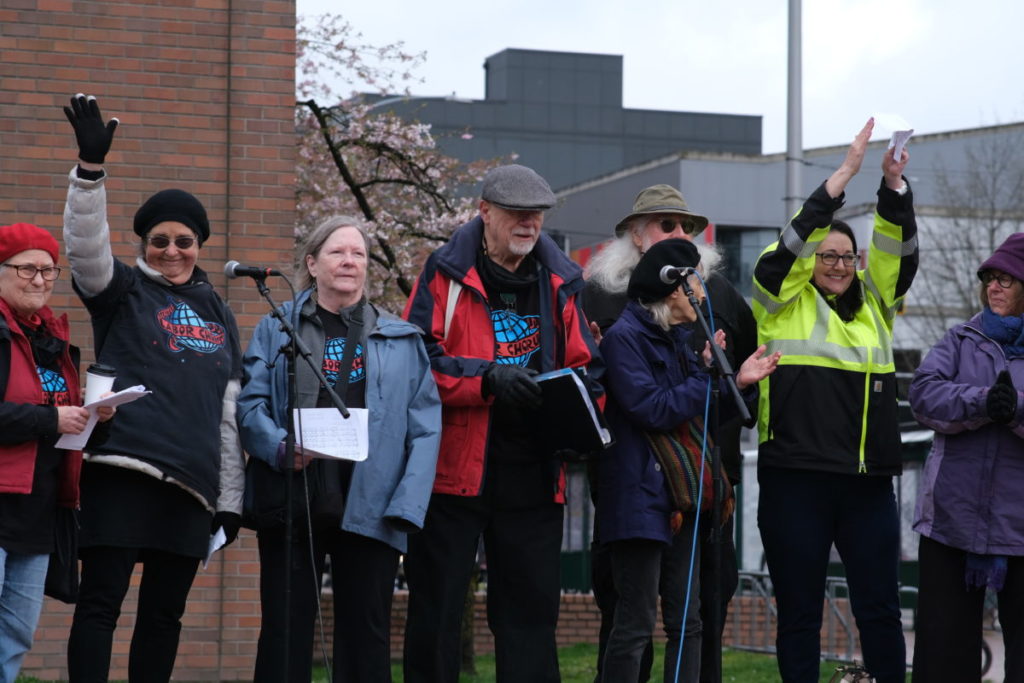 Peter Knutson, professor of anthropology at SCC, addressed the crowd. "This is about community," he proclaimed. "We should be proud of the fact that we're a community college, not run from it."
In the face of budget cuts from Washington state, as well as a drastic deficit mistake, Seattle Colleges District has resorted to class, program, and staffing cuts, leaving both students and faculty struggling to make ends meet. The threat of closing vital programs, such as SCC's Culinary Academy, and the increase of student tuition, has drawn the ire of students and faculty. SCD's refusal to increase salary wages during union negotiations has only stoked the fire.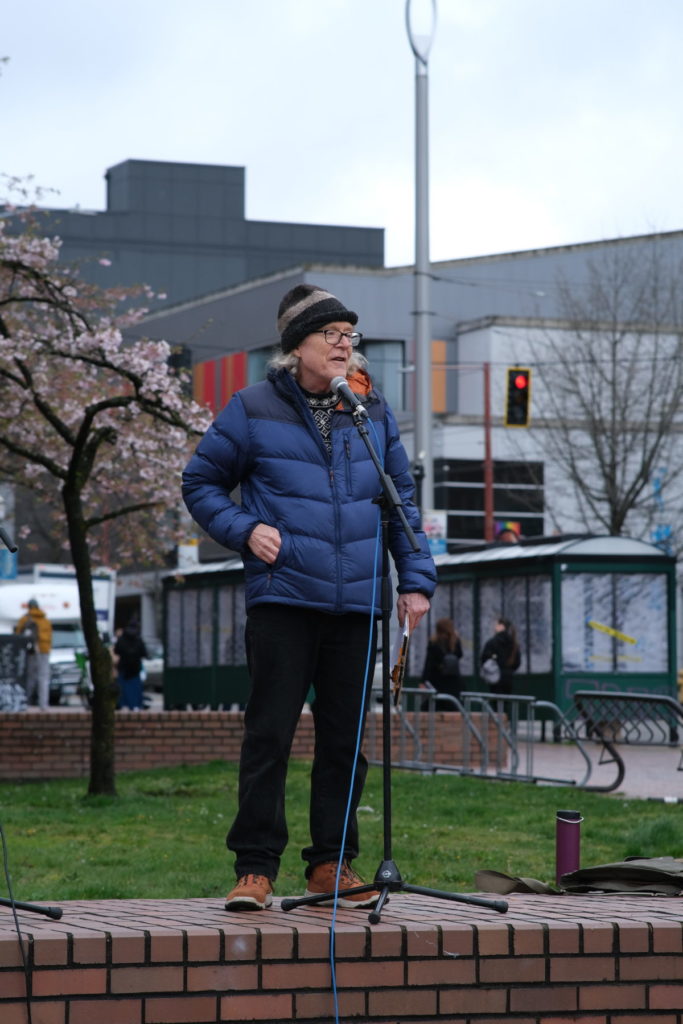 "People need to understand what it means to be a community college teacher," Knutson went on to say. "We're not just teachers, we're in the society, in the community." Given the opportunity to speak out, students voiced their approval of giving faculty the salary they deserve. "If our professors do so much for us, help us discover who we are, help us figure out what we want to do with our career path," asked one student, named Lex, "why aren't we paying them enough?"
Another student named Kenny addressed the crowd, "I come from a family of Vietnamese immigrants, and we're very poor. When I came to this school, I was blown away by the quality of education and the levels of support by my teachers, and the depths of understanding I have received that I have never had before, and I thought to myself, I want to be just like these instructors."
"And I thought, these people, with the good that they do, they must get paid a lot," Kenny continued. "It was to my horror that this year, I learned that my teachers are just as poor as me." Before concluding, Kenny directed a question to the administration. "My question to the admin is, if we see this community of brilliance, how do we not do everything in our power to maintain it?"
Cheers erupted as members of the student body and staff shared their personal stories, as well as their belief that such a significant college should be adequately funded and preserved. SCC is rich with history. From the Black Student Union's fight for funding to being a space for protestors in the "Battle of Seattle," social justice and transformative ideas have blossomed out of SCC since its conception. However, lack of funding, both state and district-wide, has undermined SCC's community.
"We are on Capitol Hill," said history instructor Dorian Alexander, "the historic queer neighborhood of Seattle. We should not have to, as faculty and students, fight to offer queer classes every year. Students are being robbed of their own history."
"It's all a failure of vision," Carl Livingston, professor of political science, told the crowd. "You cannot have the pursuit of happiness without a reasonable pursuit of education. You can't have a reasonable pursuit of quality education without strong community colleges. That is part of the vision that we've got to have for our community, and our city, and our country.
"We need a whole new vision for community colleges if we are really going to help our students pursue their happiness," Livingston declared. "This school has an amazing heritage. We are a beehive of justice, of civil rights, of activism, for not just the city, but the region. We need to have a new vision for the uniqueness and greatness of this school, for the importance of its faculty, and because we DO have amazing students. We shouldn't have to fight for scraps."
Following student and faculty speeches, the crowd picketed in front of the Broadway Edison Building before marching to the Siegal Center on Harvard Avenue, where they were joined by faculty from North and South Seattle Colleges. The communion of faculty and students, advocating for the right to a thriving college community, showcased the revolutionary soul of SCC. Time and time again, this community has stood up for social justice and reform. Teachers deserve a thriving wage. Students deserve an enriching education. To understand the transformative power of Seattle Central in the lives of its students, administration simply needs to hear them. Judging by the fervor of Tuesday's walkout, SCC's community will not back down until faculty get the pay they deserve. "This college has given me the opportunity to start again," said one student, praising faculty because they enable positive change. "We need to make sure they have a living wage, because they do a lot more than just teaching us in the classroom."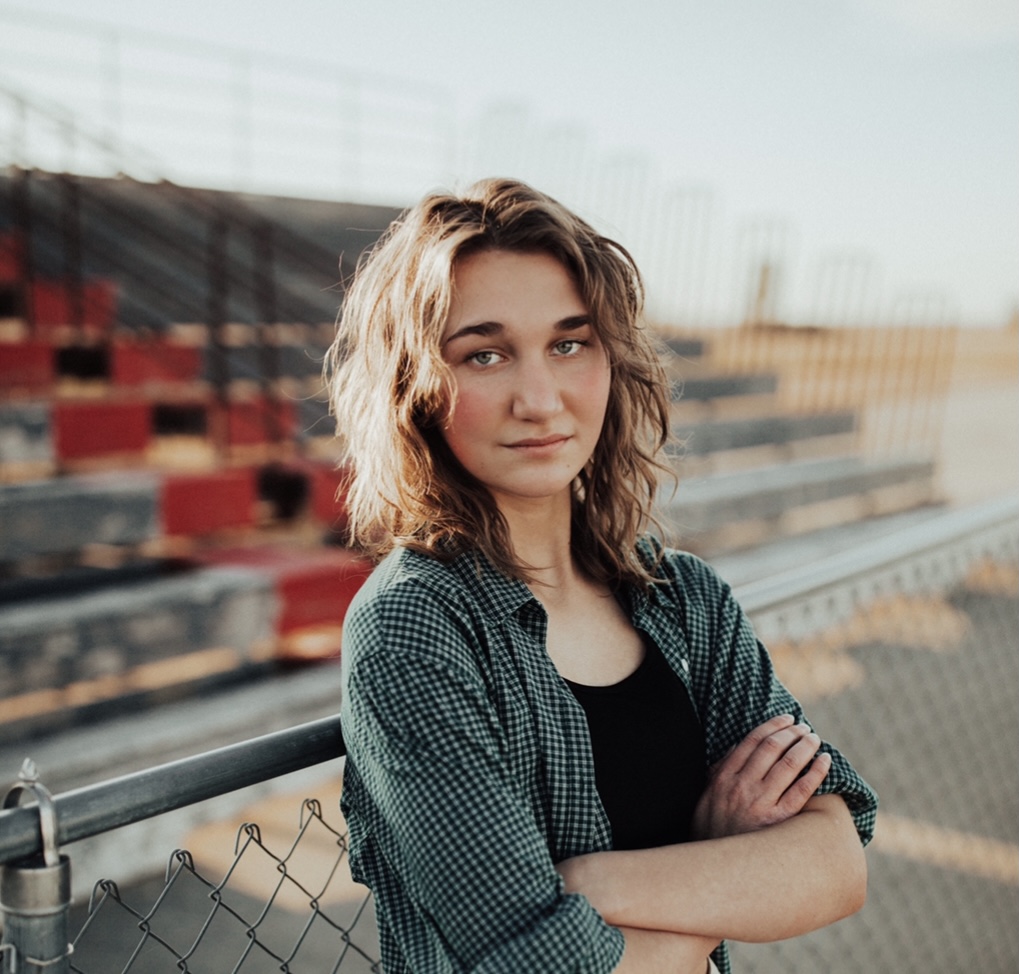 Mo is the current editor-in-chief of The Seattle Collegian and attends Seattle Central with aspirations to pursue a career in journalism and communications while also delving into anthropology. She aims to explore the world and reveal the stories it wishes to tell through her writing and photography/videography. When she's not captivated by her journalistic pursuits, she loves to go on adventures, create, watch films, and surf.