It's called football, not soccer, Yank! Innit…?
For the first time in history, the FIFA 2022 World Cup will be hosted in the Middle East. Qatar will be home to all matches of this year's big competition, a decision made back in 2010. While the world may still be dealing with the leftovers of the pandemic, economic decline, ongoing war, good old political extremism, and the possibility of nuclear annihilation, the feelings of passion, competence, and hope present in a traditional sport rivalry will bring together fans from all around the world once again to celebrate the beloved sport of football (known as soccer in American English).
Whether or not you care about the World Cup, it is surely a massive attraction worldwide. The FIFA World Cup consists of competitions between the men's teams of each country. However, in the United States (U.S.), the women's national football team has a better record in comparison with its counterpart. In fact, they are ranked number one in the world. The men's football team always leaves so much to wish for, one reason why it may not be so observed here as compared to other parts of the world. America's parent, England, has always been extremely fanatic about "Association Football." Why wouldn't they be if the sport, itself, originated there? When one says "football" in the U.S., the first thought that comes to mind is American Football, a sport played mostly with hands, like rugby, but with a lot of body protection.
Why the World Cup is starting so late this year
The World Cup has historically been held in the middle of the year, during the summer. This year, games began on Nov. 20 and will finalize on Dec. 18, 2022. A total of 64 matches will occur within 29 days (about four weeks). The tournament has been moved due to the extreme heat in Qatar during the summer, which can reach temperatures of over 112 degrees.
Qatar 2022 football stars
There are many international football stars playing in this year's World Cup, and, for some, this may be the last one of their careers. Let's see who some of these players are:
Lionel Messi
At just 18 years old, Lionel Messi's debut was in the 2006 World Cup, held in Germany. Incredibly, he assisted and scored his first goal within 13 minutes of his very first World Cup game, winning against the Serbia and Montenegro national team 6-0. He has participated in six World Cups so far: 2006, 2010, 2014, and 2018. This year's tournament will be his last, he recently confirmed. Messi has scored a total of six goals in all the World Cups he has participated in, from a total of 19 matches.
Cristiano Ronaldo
Cristiano Ronaldo's first World Cup was also in the 2006 World Cup. However, he was given a yellow card after only 26 minutes into his first match and was later withdrawn. His first goal in a World Cup was with Portugal in a match against Iran where he converted a penalty at the 80-minute mark. This year's World Cup will also be his last after four consecutive appearances. Ronaldo has scored a total of seven goals for Portugal within the 17 matches he has played in World Cups.
Neymar da Silva Santos Júnior
Neymar da Silva Santos Júnior's World Cup debut was on his own soil, Brazil, against Croatia in 2014. He scored twice, and Brazil won 3-1 in the match. Neymar has scored six goals for his national team from a total of 10 World Cup matches.
Kylian Mbappé
Kylian Mbappé has only appeared in one world cup so far, the 2018 World Cup, held in Russia, where his national team, France, won the Cup. He has scored a total of four goals in the seven matches he played in the last World Cup.
Harry Kane
Harry Kane is England's hope for this year's World Cup. He has only played in one World Cup in 2018, but he scored six goals in the total of six matches he played. He also won the Golden Boot in that tournament.
Thomas Müller
Thomas Müller has participated in the last three World Cups: 2010, 2014 (in which his national team, Germany, won), and 2018. He has scored 10 goals in his 16 total World Cup matches so far.
Kevin Bruyne
Kevin Bruyne is another rising football star. The Belgian professional footballer has participated in the 2014 and 2018 World Cups. He has scored two goals in the ten matches he has played in the World Cups.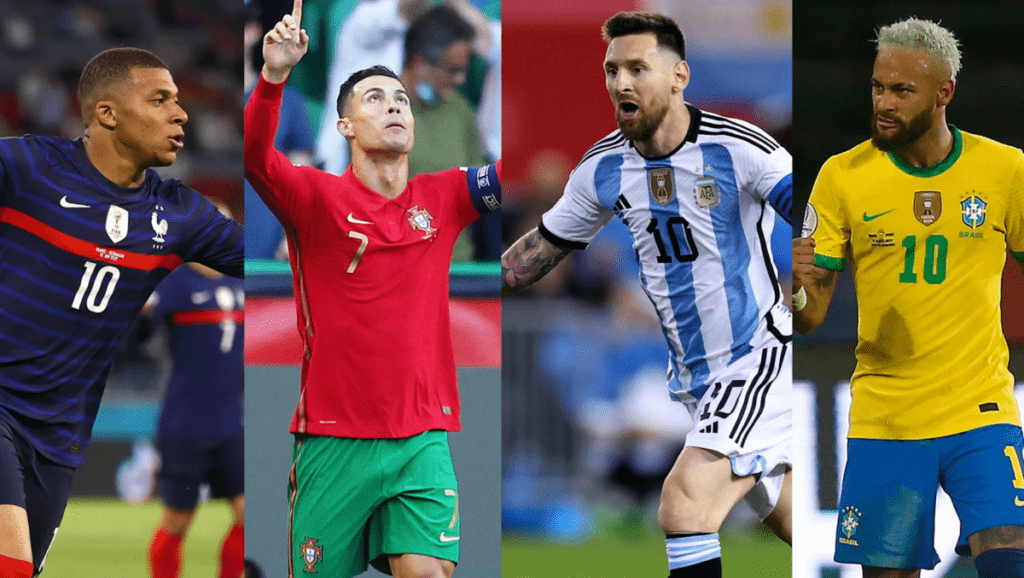 Russia-Ukraine War
Ukraine and Russia were supposed to play against each other during the playoffs. However, after Russia's invasion of Ukraine, FIFA prohibited the two nations from facing each other in the tournament. Russia was later disqualified to participate in the playoffs after international condemnation due to the war. Ukraine continued partaking in the playoffs after a postponed game in order to gather and prepare its team players – a delay caused by the situation of the country. However, Ukraine did not qualify to play in the World Cup. The team fell 0-1 against Wales and was eliminated.
Seattle Central College
Meanwhile, at Seattle Central College (SCC), the Mitchell Activity Center (MAC) and International Programs department have prepared activities for the school's students, as well as for those in its sibling branches – North Seattle College and South Seattle College. 
The MAC hosted a 6-on-6 football tournament, where students could register and play in its facilities.
A MAC's 6-on-6 event flyer posted on the board of a hallway at the Seattle Central College campus | Francisco Fonseca
Later, the International Ambassadors working for the International Programs came up with another football tournament. Both students and staff can participate.
Sultan Alzahrani, International Ambassador and coordinator of the event, says, "at Mitchell Activity Center, we will have all three campuses together to play soccer. We chose to have a soccer event because as we all know this year is the World Cup in Qatar, and we all think it is a good opportunity to have a sporty in-person event after having virtual events only due to COVID-19. This event will have a memorable atmosphere for the students as well as the facility, where they will play matches for thirty minutes against other campuses. Considerably, we aim to host this event professionally by providing wonderful prizes, such as medals, trophies and golden balls."
Game on! "International students comprise a 40% of Seattle Central College student enrollment," said SCC's Interim President, Bradley Lane, during his speech on the college's President's Day. There have been many international students interested in joining International Programs events. The most fun thing about it is that, just like the World Cup, there will be players from all parts of the world. Some of them will be from Germany and Saudi Arabia, both also participating in the World Cup. It will surely be a remarkable event! Make sure to watch our students play in the MAC on Dec. 10 and root for your favorite teams! For more information on joining the event, click here. You can also contact the International Ambassadors directly for any questions regarding their football event this quarter or anything else related to their events at IntlAmbassadors@seattlecolleges.edu.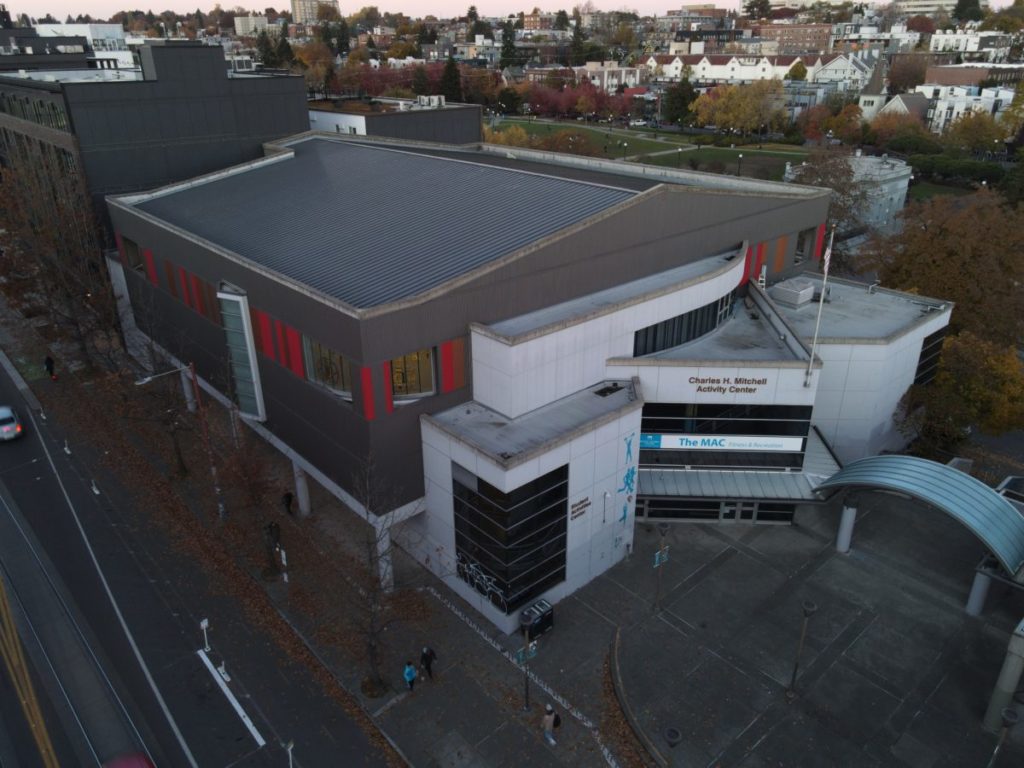 Seattle
For the football fans in Seattle, there is great news regarding the next FIFA World Cup, set to be held in 2026: Seattle will be one of the cities in the United States to host the major tournament's games.
This is promising news, especially since the Seattle Sounders is one of the best football teams in the U.S. its fandom is large and admirable.
The U.S., Canada, and Mexico were selected to host all games for the FIFA 2026 World Cup.
"This city has been preparing for this moment for over a decade laying the groundwork with previous FIFA bids. Today's announcement marks a five-year, labor of love journey culminating in what we knew from the very beginning: our region is ready to host the FIFA World Cup 2026." — Beth Knox, Seattle Sports Commission President & CEO, SEA2026 Bid Committee Co-Chair
"This is perhaps the biggest day for the sport of soccer in the history of our region. To be awarded the FIFA World Cup is not only momentous for the city of Seattle, but for all of Washington State and the Pacific Northwest overall. Crossing the finish line to become one of the selected host cities for this global event is a testament to the hard work of countless people. To the many individuals and agencies that were involved, on behalf of our entire local organizing committee, I would like to offer a sincere thank you and congratulations! We cannot wait to host FIFA World Cup matches at Lumen Field in 2026." — Adrian Hanauer, Sounders FC Majority Owner.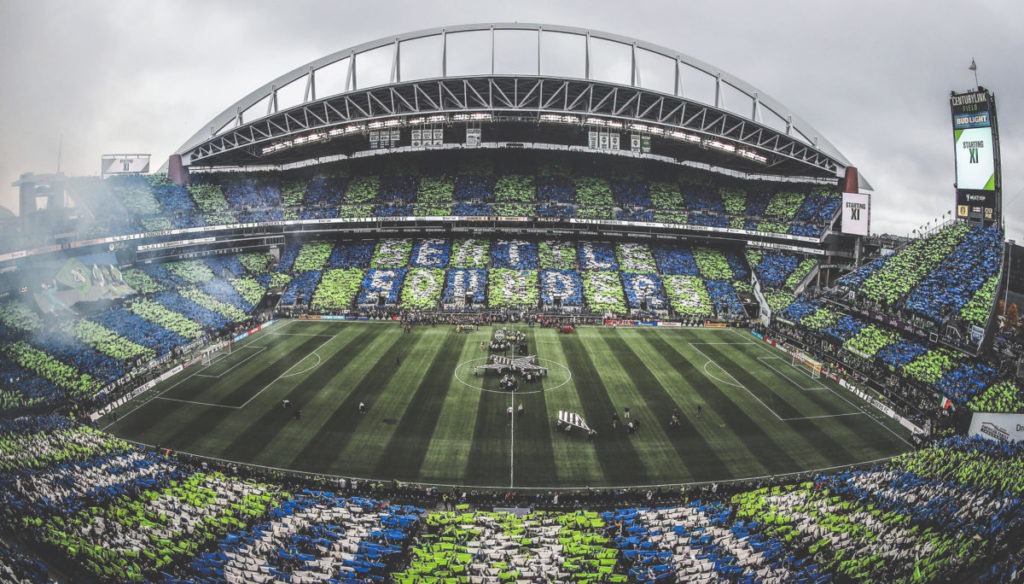 Iran-USA
The U.S. team is set to clash with Iran's team in this year's World Cup. Although the two nations share a conflicted past, the coaches from both nations' teams said they are focused only on the professional sportsmanship and play between each countries' players, as well as building a better relationship with each other.
FIFA World Cup top scorers – Men's tournaments (prior to Qatar 2022)
| | | | | |
| --- | --- | --- | --- | --- |
| Rank | Player (Team) | Goals scored | Matches | Editions scored in |
| 1 | Miroslav Klose (Germany) | 16 | 24 | 2002, 2006, 2010, 2014 |
| 2 | Ronaldo (Brazil) | 15 | 19 | 1998, 2002, 2006 |
| 3 | Gerd Muller (Germany) | 14 | 13 | 1970, 1974 |
| 4 | Just Fontaine (France) | 13 | 6 | 1958 |
| 5 | Pele (Brazil) | 12 | 14 | 1958, 1962, 1966, 1970 |
| 6 | Sandor Kocsis (Hungary) | 11 | 5 | 1954 |
| 6 | Jurgen Klinsmann (Germany) | 11 | 17 | 1990, 1994, 1998 |
| 8 | Helmut Rahn (Germany) | 10 | 10 | 1954, 1958 |
| 8 | Gabriel Batistuta (Argentina) | 10 | 12 | 1994, 1998, 2002 |
| 8 | Gary Lineker (England) | 10 | 12 | 1986, 1990 |
| 8 | Teofilo Cubillas (Peru) | 10 | 13 | 1970, 1978 |
| 8 | Thomas Muller (Germany) | 10 | 16 | 2010, 2014 |
| 8 | Grzegorz Lato (Poland) | 10 | 20 | 1974, 1978, 1982 |
Classic rivalries
Traditional football rivalry awakens when two major teams play against each other. The desperation and tension are felt, especially in those who have been long awaiting the almighty championship.
Fanatics around the world cheer for their country's team, or simply for the ones they'd love to see as winners, as well for their personal favorite players. In all professional sports, there are always teams who are traditionally rivals. Whether for historic, geographic, or cultural reasons, here are some of the famous rivals in men's international football teams.
Argentina – Brazil
Germany – Netherlands
France – Italy
Spain – Portugal
Mexico — US
England – Scotland
All FIFA World Cup years and their winner country (1930 – 2018; descending)
2018 – France
2014 – Germany
2010 – Spain
2006 – Italy
2002 – Brazil
1998 – France
1994 – Brazil
1990 – Germany
1986 – Argentina
1982 – Italy
1978 – Argentina
1974 – Germany
1970 – Brazil
1966 – England
1962 – Brazil
1958 – Brazil
1954 – Germany
1950 – Uruguay
1938 – Italy
1934 – Italy
1930 – Uruguay
This, at times, shows a pattern that clearly identifies the most successful nations in the sport of football. It makes a rank, clearer, as follows:
World Cups won by countries (descending)
Brazil 5 (1958, 1962, 1970, 1994, 2002)
Germany 4 (1954, 1974, 1990, 2014)
Italy 4 (1934, 1938, 1982, 2006)
Argentina 2 (1978, 1986)
France 2 (1998, 2018)
Uruguay 2 (1930, 1950)
England 1 (1966)
Spain 1 (2010)
FIFA controversies
The state of the world often shapes how sports are celebrated. While a sport itself is a game for players to perform and spectators to contemplate, sometimes external influences get in the way, causing all kinds of positive and/or negative reactions. The games are just around the corner, and there's a lot of worries about how Qatar will handle security and safety for everyone, especially for women and the LGBTQ community.
FIFA has been criticized for its World Cup host nation, Qatar, where there have been reported acts of violence against LGTBQ people. This creates a very questionable situation in which one wonders if all people from around the world will be well-received during the tournament. There's also uncertainty surrounding the issue of women being able to be in public spaces safely, given current laws in Qatar which demand women to present in a certain way.
Also, former FIFA President, Sepp Blatter, disagrees on Qatar being the host for a World Cup, given the corruption and human rights violations of the country. Neither FIFA nor Qatar have committed to address the forced labor of migrant workers used to build the country's infrastructure for the 2022 World Cup.
Nevertheless, FIFA's revenue is set to surpass a historic record which is projected to be above $6 billion.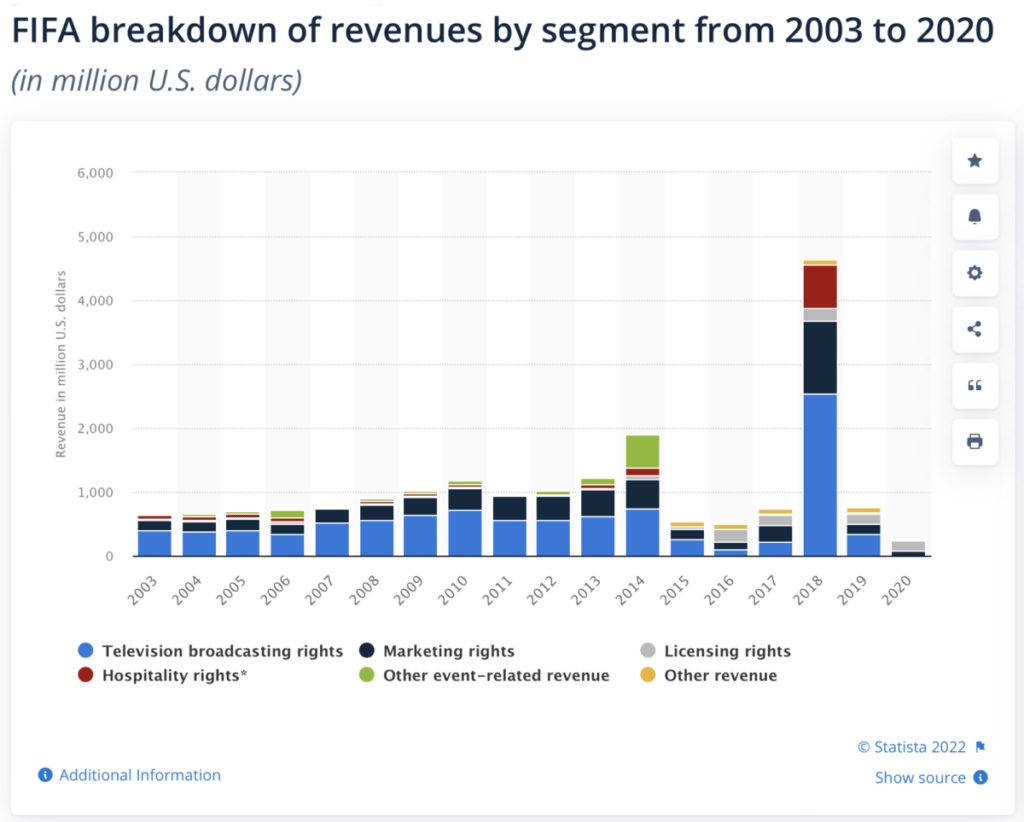 How to watch the World Cup matches in the U.S.
In the U.S., you can watch the games on FOX Sports, the official American broadcast for these tournaments. You can also stream for free all matches on Tubi. For Spanish speakers, there's FuboTV, Telemundo, or via other third-party live-streaming services like YouTubeTV and Peacock.
Extra: Fixture!
Finally, for those who love keeping track and following each match's results, we've designed a convenient, printable sheet available for download or pick up at our office (BE4108).
The downloadable version can be found here.
May the best team win
Lastly, the scheduled hours of the tournament's matches are very inconvenient for certain time-zones, including Seattle's. In the Pacific Standard Time Zone (PST), we'd have to get out of bed as early as 2 a.m. to watch certain games. The latest matches will be played at 11 a.m., Seattle time. There is an 11-hour difference between Seattle and Qatar.
If you are a football passionate, you know very well that that won't stop you. No matter the time, we'll be up and cheering for our teams anytime, anywhere.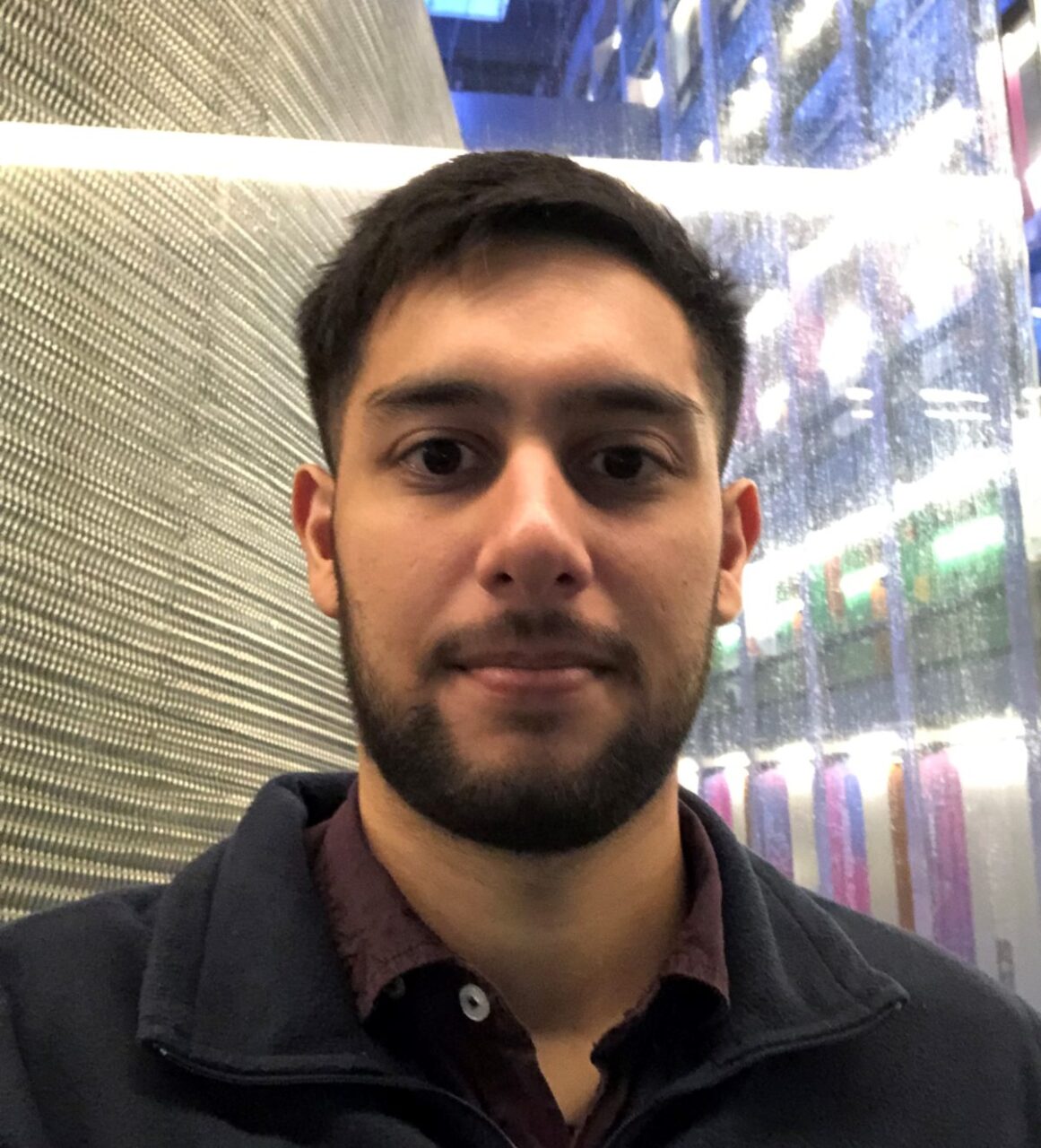 Francisco Fonseca is the Web Manager for The Seattle Collegian.
He is originally from Buenos Aires, Argentina.