Last weekend, I went to the Museum of Museums (MoM) for the first time. Without any idea what exhibits they have displayed, the experience left me feeling surprised and enamored. From adorable doodles of cats to fascinatingly decorated bathrooms, the museum is packed with unexpected and interactive art.
For this photo essay, I will be focusing on the museum's current main exhibits — "CAT TOWER" and "NO[W]HERE: Future Machine vol 4."
CAT TOWER: A playground for your furry friends
The "CAT TOWER" exhibit is an installation from several Seattle artists that are designing unique cat towers as a fun and interactive place for cats to play. Cats are also welcome to visit the exhibit on Sundays.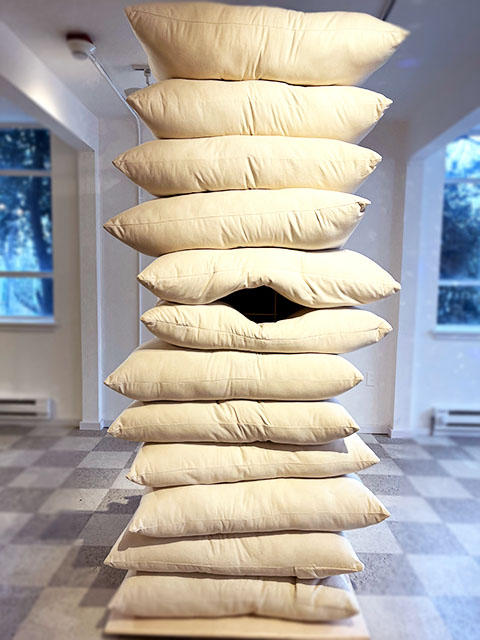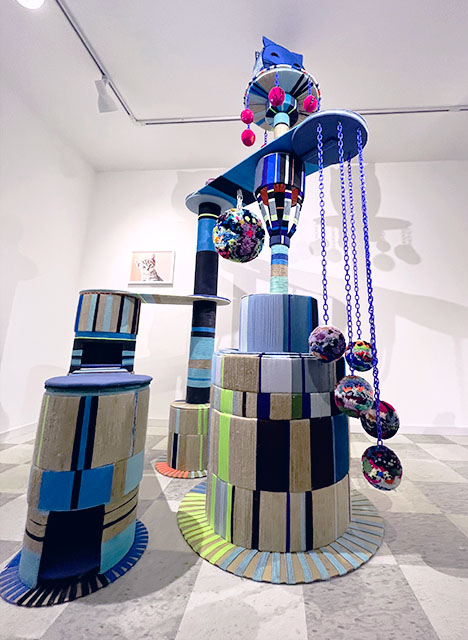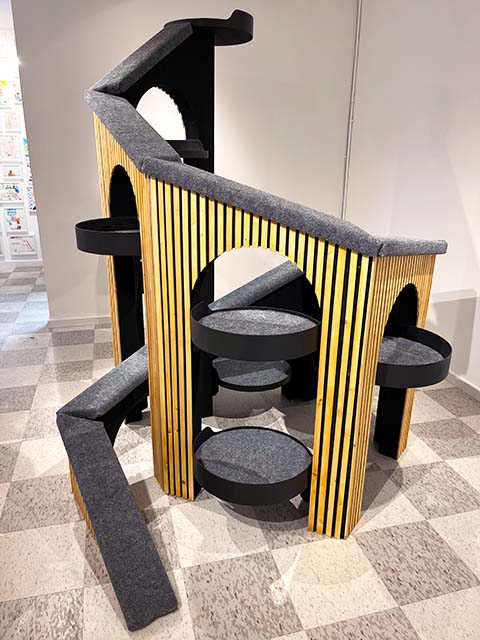 NO[W]HERE: Future Machine vol 4. — Art meets augmented reality
This exhibit is made by Electric Coffin, a Seattle-based collaborative artist group that intersects arts and commerce, and is powered by Amazon Web Services. By mixing technology with art, experiencing the exhibit immerses the audience into a whole new world. There is also an accompanying app that can be downloaded to activate and interact with the installations with augmented reality (AR).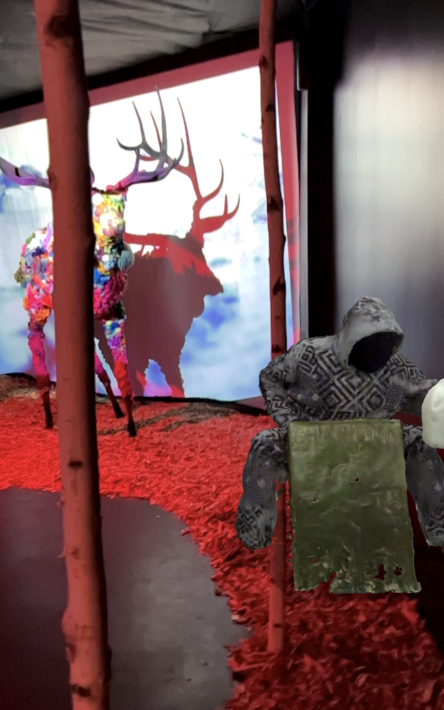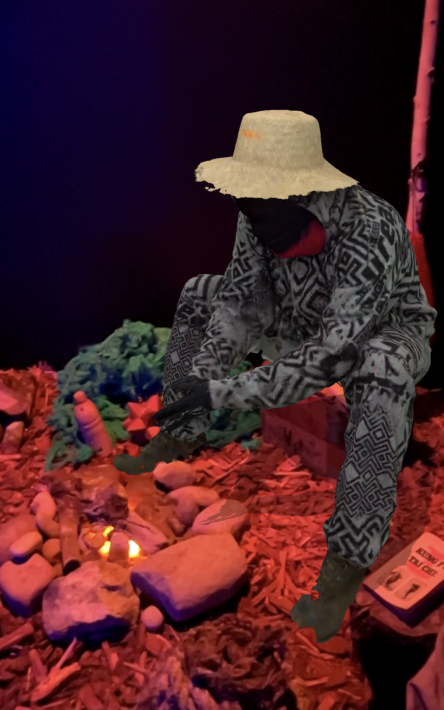 These exhibits are open to the public until May 1. Tickets can be purchased in person or on the MoM website.
Ana is a graphic design student at the Seattle Central Creative Academy. She is an aspiring designer focusing on accessibility, equity, and representation in the field. Outside of school, she likes to go hiking, cooking/baking, and watching Korean dramas.