Thanksgiving morning, Nov. 24, the Bread of Life Mission in Pioneer Square hosted a breakfast, open for all, followed by dinner in the late afternoon; an annual tradition of the organization, along with other holiday events and services provided all year long. Bread of Life is a Christian social services organization which holds the mission of bringing goods and services to those who are in need in the city, regardless of race, color, sexual orientation, creed, or national origin.
"It's about dealing with the people who follow a hard time in this place… Food, clothing, shelter, those are the primary things that human beings need," shared G, the Education Coordinator for the Bread of Life Mission, who's been involved with the organization for six years. The organization has been around since 1939, founded by Mavel Sherman during the Great Depression on the corner of South Washington Street and Occidental Ave in downtown Seattle.
In the present day, the Bread of Life programs continue to provide temporary shelter, beds, clothing, food, and safety for residents of the city who undergo hardship and/or homelessness. The organization is supported by individuals, businesses, churches, and other foundations who believe in bringing improvement to the entire community. Now, the Bread of Life team is working towards growing the capacity of their residential LifeChange substance abuse recovery program, as well as expanding their shelter's daytime hours to reach a 24-hour program.
Regarding another annual holiday event, Christmas, G told me that "We will be giving away gifts and food, depends on what we receive [from donations]. Christmas is a little more crazy; you'll see more people, children, families." G completes that the mission also includes "offering Jesus as someone to know and grow towards" for those who come around. Bread of Life brings warmth, hope, and care to the community and is open to everyone. Communal events such as Thanksgiving morning can truly make a difference in a person's life, especially during the holidays which can be a particularly tough time for many of us. Guests of the Mission have shared the organization's impact on their lives through stories you can find here.
Other programs offered by the Mission include career training skills, a hygiene kit program, a drive-by feeding program, and the resident volunteer program. If you are interested in providing volunteer services at Bread of Life, you may learn more and register here. For this year's Christmas event, you can donate money or shop their Amazon wishlist to help families and contribute to making a difference in the community. Another way you can help is by giving your voice to advocate for the Mission by following and sharing their social media channels: Facebook, Instagram, and LinkedIn. 
In a society that seems almost perfectly crafted to keep people at war among themselves, projects like Bread of Life are an efficient way of fighting against the system and mitigating its cruel effects. It is only by focusing on community that we may start to heal a nation scarce of equity and union.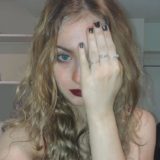 Sophia is an international student from Brazil, who recently moved to Seattle to pursue her higher education. Music, writing, and Science are her broadest and greatest passions. Sophia is a young classical singer, as well as an internationally published author with her book Primeira Pessoa. Despite being highly artistic and emotional, she bears great love for the Natural Sciences, and has the desire to pursue a Physics & Astronomy later in life. At the moment, she works for both the Seattle Collegian and the M. Rosetta Hunter Art Gallery. Within all forms of writing, she believes the greatest role of the writer is to bring forth the truth, the honesty, and the humanity that echoes within each one of us. Journalism, while Art, is for her a portrait of the fraternity of the Earth, in the broadest possible way.