An annual celebration and acknowledgment of African American achievement and success, Black History Month — also known as African American History Month in the United States — takes place during the month of February. It is a time rich with culture and identity, and its own history is no different. 
In Chicago, in 1915, historian Carter Woodson, alongside thousands of others, celebrated the 50th anniversary of emancipation in the U.S. He walked many exhibits highlighting the successes and achievements of the Black community since emancipation, and held one of his own, where people waited for miles to gain entrance to the celebration, if only to get a glimpse at the history inside. 
It was here that Woodson was inspired to create something more, something lasting. Before leaving Chicago, he would establish the Association for the Study of Negro Life and History (ASNLH), promoting the advancement of Black history becoming an integral part of the American narrative. 
A year later, Woodson chartered The Journal of African American History (known formerly as The Journal of Negro History), wherein he hoped that the progression and achievements of Black intellectuals would be showcased by his peers and other civic organizations. The response in 1924 was to create Negro History and Literature Week, which was at a later date renamed Negro Achievement Week.  
However, Woodson wanted more. He had a mind for change and would not be deterred in his endeavor to see it done.
In 1925, Woodson and the ASNLH spread the word of Negro History Week taking place in February, creating both awareness and new knowledge alike.
It is assumed that Woodson chose this month, in particular, to correlate with the birthdays of both Abraham Lincoln and Frederick Douglas, who both played large roles in Black history. He wanted the celebrations of these men to extend into something much larger, an all-encompassing time when Black history, achievement, advancement, and identity were lionized. He wanted it to be a celebration of many people, not just a few great names among them. 
Negro History Week, from then on, spilled across the country in waves, with a boom in public and in schools alike. The 1920s was thus deemed the decade of the "New Negro" thanks to rising awareness and pride in the nation post-WWI. Black literature was on the rise, and teachers and Negro History Clubs in schools demanded more diverse information be taught to students. 
In the years that followed, Woodson's efforts were stonewalled on many occasions. He saw that his movement was being commercialized and, to that effect, minimized. Suddenly, it seemed, people were crawling out of the woodwork to be considered experts on Black history and culture and the dynamic of each, rushing to publish books, to speak at schools, to put themselves on pedestals, and to shift the spotlight in the wrong direction. 
To Woodson, the term "progressive" seemed to lose its meaning, forced behind a veneer of altruistic greed and sensationalism. It was largely thanks to Woodson's continued efforts for reform and moving the spotlight back onto his targeted right minds and names, that the movement was able to continue toward what it is today.
During the civil rights movement of the 1960s, the Negro History Movement had fully metamorphosized into Black History Month on many college campuses. It was an insurrection of intellect and reformation, one that refused erasure and hyperbole, with its focus and intent clear. 
Woodson's vision was becoming a reality: His brainchild was now producing true impact, awareness, and reform. Later, in 1976, President Gerald Ford officially recognized Black History Month on a national level, insisting that the public "seize the opportunity to honor the too-often neglected accomplishments of Black Americans in every area of endeavor throughout our history." It has been recognized by every sitting president since then.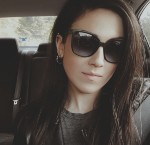 Sarah is the Arts & Culture Editor and a writer for the Seattle Collegian, as well as a student of Seattle Central College, and intends to pursue her MFA in Creative Writing once finished with her BA. She has a deep fascination, bordering on obsession, with all the many things that make us human and the conditions and complexities therein, and tends to lean into these in her writing. When not buried in text or staring at the blinding light of a word processor, Sarah is enjoying films, books, and video games, as well as exploring the beauty that Washington has to offer.