Note: This article will be updated every week during the whole Fall 2023 quarter.
Looking for something to participate in during this Fall quarter? It's difficult to make friends and meet people in Seattle, but when you're a student at Seattle Central College, some school departments offer social opportunities to take advantage of.
Student Leadership (SL)
Seattle Central SL is the heart of all events and activities for Central students. If you are looking for events to socialize and learn about school life at Central, you cannot miss any of their Fall 2023 events. Student leaders love to get you involved in the fun experiences at our school – I mean, they get paid for it! Events are open to ALL Central students.
Any student can come at anytime just to chill and talk to the school leaders, address your concerns, and enjoy some hot beverage in their lounge room.
Student Involvement Fair
Learn more about our student clubs, student committees, and student leadership boards on October 18, 2023, from 12 p.m. to 1:30 p.m. at the Atrium. Get connected by signing up or starting your own club!
Clubs are the BEST way to socially engage during your time as student at Central. You will participate in events, hear about different things happening at the school, and be socially active.
Halloween Party
This is a collaboration with International Programs, and it will be the BIGGEST party of the Fall 2023 quarter. You cannot miss it for anything! The party takes place on October 31, 2023, from 5 p.m. to 8 p.m. in BE 1110.
Last year was a blast, and people had a lot of fun. Please, you CANNOT miss this to dance the night away for Halloween!
Food trucks on campus!
Every Wednesday from 11 a.m. to 2 p.m. during the whole Fall 2023 quarter, there will be different food truck on campus where you can get yummy food!

Wednesday, September 27: Yummy Gyros – Mediterranean, Middle Eastern, Greek.
Wednesday, October 4: Taco Cortes – Mexican.
Wednesday, October 11: Pie Bar Pie Truck – American.
Wednesday, October 18: Tabassum – Uzbek, Halai, Comfort food.
Wednesday, October 25: Delfino's Pizza – Pizza.
Wednesday, November 8: Asian Crazy 2022 – Vietnamese, desserts, American.
Wednesday, November 15: Grey Coast Dogs – American, hot dogs, sandwiches.
M. Rosetta Hunter Art Gallery (AKA, "The Gallery")
Lush Computation at the Gallery
Showcasing artists Edgar Fabián Frías, Pepper Pepper, Juliet Fiss, and THEYDRIFT, "Lush Computation" explores digital technology's impact on human experiences. Lush Computation takes place from September 26 through November 16 from 10 a.m. to 3 p.m. at Seattle Central's M. Rosetta Hunter Gallery.
Mitchell Activity Center (MAC)
The MAC building on campus is the perfect place to exercise and get physically active. To enter, you will need your employee or student ID card, and of course, having paid the fee either in your tuition or at the cashier's office for each quarter. The MAC has a gym, pool tables, console games, lounge room, basketball court, and so much more.

Open hours:
Monday – Thursday: 11 a.m. to 5:00 PM.
Friday: 10 a.m. to 1 p.m.
Saturday and Sunday: Closed.
Student clubs
Student clubs are run each by a President and an advisor, and they are all funded by the school through Student Leadership. As mentioned before, attend the Student Involvement Fair to see all or most student clubs at Central, and join the ones and anyone you want! There are no requirements, just being a student at Central, that's all!
Dance Club
The Dance Club is one of the many student clubs at Central, and they meet at the MAC every Thursday of the Fall 2023 quarter, from 2:30 p.m. to 4:00 p.m. Learn to dance, teach to others, and meet other dancers!
International Programs (IP)
The IP department recruits students from all over the world for the opportunity to study abroad in the US and helps them navigate their lives as international students once they are here.
Soccer Tournament
Do you like soccer? This is a great opportunity to team up and play with other Seattle Colleges students. It will happen at the MAC on October 12 from 2 p.m. to 5 p.m. Let's play and see who wins!
Movie Night
Halloween is coming, and you don't want to miss a spooky movie. Join the international student club to watch a funny scary movie, Totally Killer (2023). You can follow them on Instagram, @IntlAmbassadors. The showcase will be on October 19 in BE 3212. The movie will start at 6 p.m.
We will have some snacks, popcorn, and drinks, but you can also bring yours! But first, signup here because it is required in order to attend the event to watch the movie.
International Transfer Fair
All are welcome! This event will host many universities across the U.S., by representatives from each. You can talk to all of them, hear about their programs, transferring requirements, recommendations and preparing well before transferring to your dream university. The list is yet to be finalised and TBA as the date approaches. So, be non the look out! Again, this fair is not only for international students, but for all students at Central. Take advantage of it!
Date: Tuesday, November 7, 2023.
Time: 10 a.m. to 12 p.m.
Location: The Atrium, at Seattle Central College, Broadway-Edison building.
International Night
If you are an international student, this is a huge opportunity for you to win a big prize! Share your talents with others and participate for a soon-to-be-announced prize! There will be three prizes: third, second, and first. First place might get $300 or more! You can't miss this if you're an international student, but if you aren't, come check out their talents. It will be an entertaining event at the Erickson Theater on November 16, starting at 5 p.m. and finishing around 8 p.m. Everyone is invited to come!
Hot Cocoa Time
Another event open to all Seattle Colleges students. Come share hot chocolate with the international students. Even though our homes are far away, there are many things we can relate to and talk about. They're also always open to hearing about life in the US. We are very curious!
Come enjoy a hot beverage and a warm talk with us on November 30, at International Programs offices from all campuses, from 1 p.m. to 3 p.m.
Asian American and Native American Pacific Islander Institution Programs (AANAPISI)
AANAPISI is a federal grant for the communities under its name in US schools — Seattle Central College has one of these programs. I've personally been there and know some of their staff. They are awesome, so friendly, and warmly welcoming. Learn more about culture and life from Asian American and Native American Pacific Islander communities!
Fall Potluck
Come enjoy some delicious international food with AANAPISI! Bring a food to share if you want, and learn more about their program on campus
Math, Engineering, Science, and Achievement (MESA)
MESA is also another national organization with programs in schools across the US Once a member of MESA, you can get the latest local and national information on scholarships, internships, resources, and workshops to make your portfolio brilliant. You also get a friendly space for all MESA members where they can get food and drinks for study sessions, stay late hours, help each other with homework, networking, and access tutoring help.
You may contact Lorena.Hernandez@seattlecolleges.edu for information about being a part of MESA.
Fall 2023 activities by date:
October 17: The Mentoring Project-Virtual career panel.
October 17: FullConTech – Tech Industry-need student volunteers.
October 18: STEMinar – Latinos in STEM online.
October 19-21: AISES (Advancing Indigenous People in STEM) National Conference: Spokane, WA.
October 20: Black Women in STEM Summit; Seattle Pacific University.
October 20: MESA/UW Campus Visit – Engineering/Foster School of Business.
October 25-27: Women in Statistics and Data Science Conference; Bellevue, WA.
October 26-28: SACNAS National Diversity in STEM Conference; Portland, OR.
October 26-28: WE.23: Society for Women in Engineering and Technology: Los Angeles, CA.
October 30: UW Transfer Advisor Visits Seattle Central MESA.
November 1-4: SHE National Convention: Salt Lake City, UT.
November 1: UW Medical Laboratory Science Undergraduate Program Informational webinar.
November 9: STEM Research Fair – North Seattle College Campus.
November 15: North Seattle & Central MESA UW Campus Visit – Meet all transfer advisors.
November 17: UW Tacoma Visit – General Transfer.
December 1: UW Campus Visit – School of Medicine.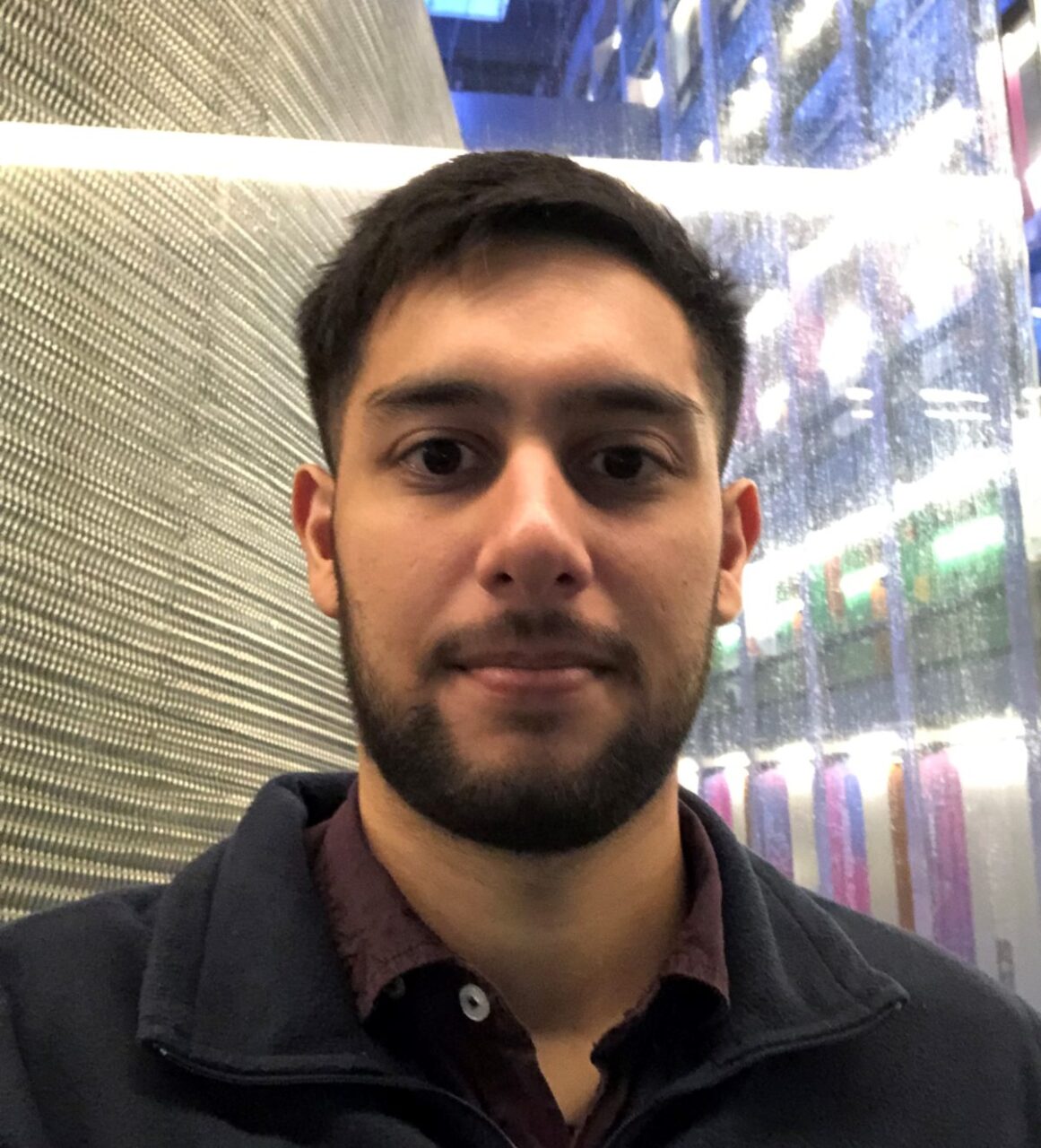 Francisco Fonseca is the Web Manager for The Seattle Collegian.
He is originally from Buenos Aires, Argentina.