Corn and cows. That's where I come from. Where there are small towns in the middle of nowhere, wide expanses of absolutely nothing except farmland and gas stations, and the traditional combination of chili and cinnamon rolls (which apparently is not a thing here on the West Coast?).
Just over a year ago, I moved to Seattle from a small town in Nebraska. As one could suspect, it has been quite a year of adaptation and learning; to step into a bustling and growing city from the-middle-of-nowhere midwest is a significant change.
To be out here, completely on my own, has been, and continues to be, an adventure I will never regret. Nonetheless, it has come with its own learning curve. One thing I can admit is that I was naive upon my arrival to Seattle. Naive about practically everything: airing up my own tires, picking out my first apartment, and don't even get me started on finding public parking.
My first six months here were riddled with stress. How the hell was I going to afford the cost of living? Where would I make friends if almost all my classes were online? Why was the sun setting at 4:30 p.m.?
Sometimes the only way to grow is through being pushed outside of your comfort zone, which I was, by all means. But I would be lying if I didn't acknowledge how much I truly grew this past year.
To set you off on the right foot, I offer some overarching principles of my lessons here instead of the typical city guide blanket-statements such as which streets to avoid and where the best cafe to snag some coffee is. Because getting adapted to a completely new city is a much deeper endeavor than simply knowing which restaurants are overrated.
Be aware and trust your intuition
One can say that some parts of Seattle are worse than others. While this may be true in some aspects, it is never beneficial to typecast certain areas. You could find yourself missing out on the secret gems of a neighborhood you were told to steer clear of; Or, alternatively, find yourself in a tricky situation in an area renowned for its safety.
With my own usual bus stop being 3rd & Pike, one would probably assume that any problems I would have would arise there. However, the only time I have ever been assaulted by a stranger was in Magnolia – usually touted as a more upscale and secure Seattle neighborhood.
There is a balance between keeping yourself open to opportunity while also being aware of your safety. You can find pleasant surprises anywhere in the same way that you can also find danger.
Personally, I always air on the side of intuition: where others' words or a false sense of security can steer you wrong, your instincts know the situation well before your brain can catch up.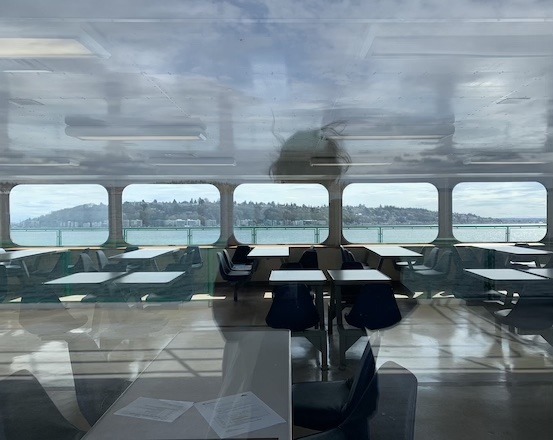 Embrace independence
Many of us would like to describe ourselves as independent and adventurous. But are we really? I am certainly guilty of this; I commonly attribute myself to being a solo explorer yet find myself backing out of planned adventures and spontaneous actions frequently. For some reason, it can seem like such an endeavor to go experience something new all on your own. But every time I have decided to go on that solitary expedition or join in on some impromptu event, I haven't regretted it.
When you don't know anyone around you, it can be difficult to get yourself out of the house. You feel isolated, yet going out alone can feel daunting. It's a harsh cycle that keeps you from experiencing the amazing city around you.
Unfortunately, the only way out of this cycle is pushing yourself to adapt to doing things on your own. While there is something incredibly special about sharing moments with friends and family, there is something uniquely impactful about experiencing something on your own.
I went on a solo road trip this summer that opened my eyes to this truth. Everything that I went through, even the parts that made me uncomfortable, helped me to grow and appreciate the true act of being independent: experiencing life with the company of yourself.
Act upon those spontaneous desires to discover this new place around you. Memories and lessons are bound to follow.
Be comfy with being uncomfy
Independence flows nicely into my next point: learning how to be uncomfortable.
Getting used to adulthood is already a sufficient source of discomfort, but doing so whilst being alone in a new city only compounds the issue. Not only are you learning how to do "life" things that you've never been taught, but you are doing them without support from anyone else.
I hate to break it to you, but the best education you will receive will be from your own failures and moments of difficulty. And, to be blunt, it sucks. It really, really sucks. But after those periods of distress or embarrassment – whether that be from riding the bus for the first time or paying your first month of rent – you are granted the simplicity of how things function: suddenly getting an oil change or parallel parking in Capitol Hill isn't quite as intimidating as it used to be.
Welcome that feeling of discomfort; it is only temporary, and once you get past the initial learning stage, you'll have that experience and knowledge for life.
Find gratitude always
I know you've heard this bit a million times. It's either "be grateful" or "start a gratitude journal" or "stop complaining." I hate to say that it's true, but it is. Finding any moment to be grateful is going to benefit you in the long run.
Seattle has so much to offer. It holds beauty, opportunity, and space to grow. It can be easy to get caught up in all the stress and turmoil of being thrown into a new city like this, so sometimes you need to consciously take a step back.
Notice how accessible nature is even amongst city life. Appreciate the different cultures that surround you on the daily. Discover the quirks and hidden gems of the numerous neighborhoods. Indulge in the history of Seattle and all that came before it.
A day that I was feeling particularly low was resurrected simply because I noticed how lovely the sky was painted behind the Space Needle; I couldn't help but be overcome with gratitude. I have come so far and grown so much because of this city.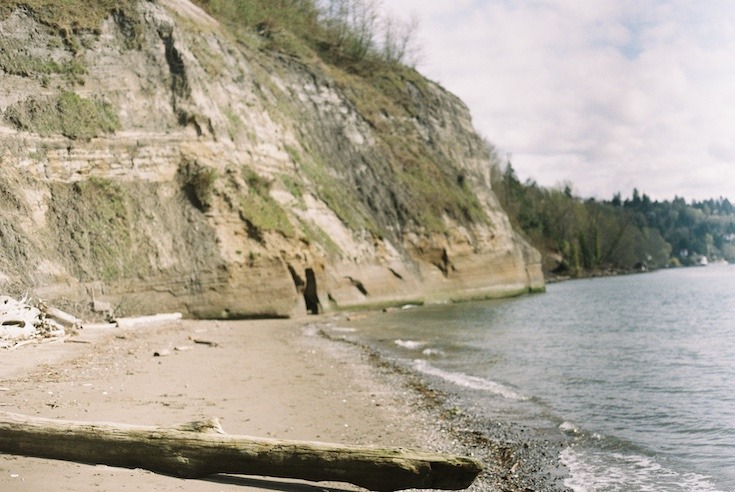 There is no doubt that being in a new city all on your own is hard. It's more than hard; it's frightening and confusing and discouraging and lonely. However, as you flow along your experiences here, it will only get easier. You will figure out which streets are which and how to chisel past the "Seattle Freeze". You will get comfortable with those intimidating tasks like setting up a doctor's appointment. You will connect with others you resonate with and learn where exactly the best place for Indian takeout is (my favorite is Chili's in the UDistrict). For all the hardships and lessons you are bound to face, always remember to take what you can from them. And, lastly, know that you will find your place here in Seattle.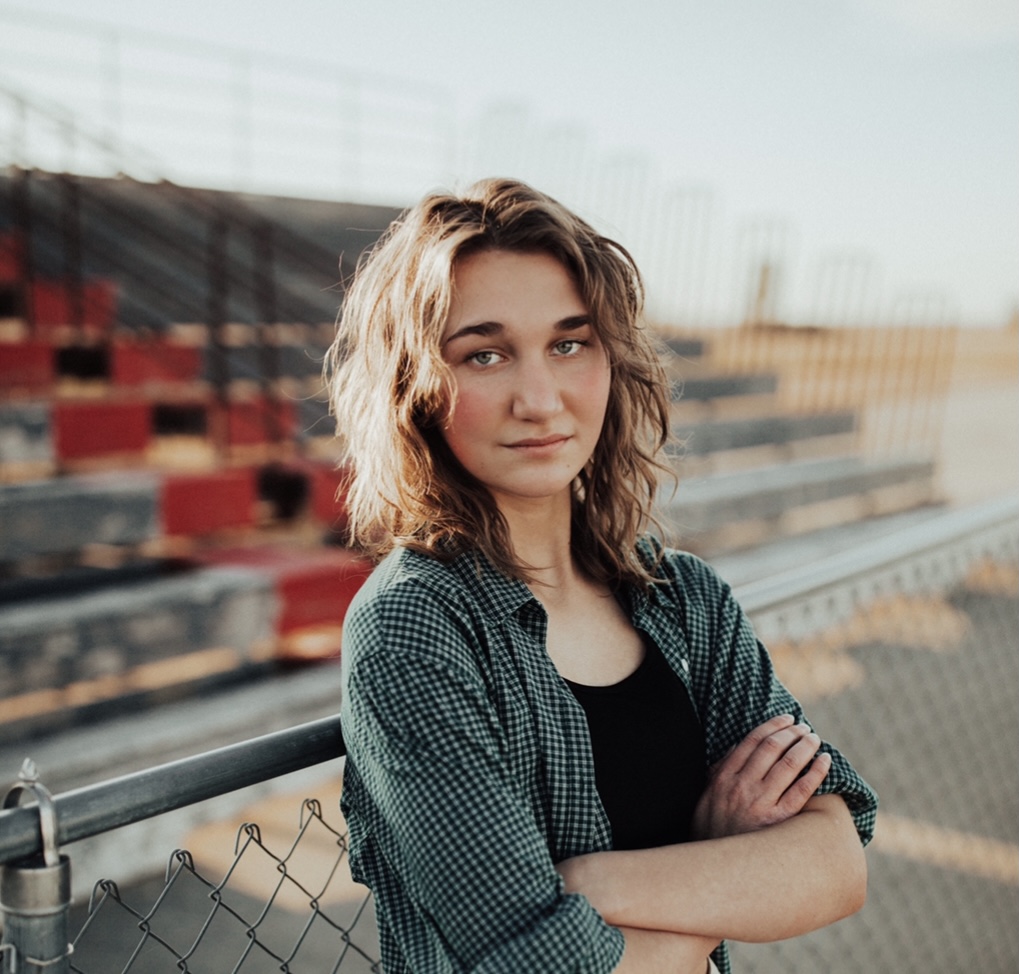 Mo is an alumni of Seattle Central and is currently attending the University of Washington with aspirations to pursue a career in journalism and communications while also delving into anthropology. She aims to explore the world and reveal the stories it wishes to tell through her writing and photography/videography. When she's not captivated by her journalistic pursuits, she loves to go on adventures, create, watch films, and surf.