Washington state community and technical colleges are continuing to face precipitous enrollment declines this year, part of a national trend, despite a return to in-person learning and incremental pandemic relief.
To target downward enrollment trends, the State Board of Community and Technical Colleges (SBCTC) has led more equity-focused improvements for access to higher education.
Guided Pathways, a framework for student success, targets student retention and degree completion through a racial equity and economic justice lens. SBCTC has rolled out the program in many colleges, including Seattle Colleges, since 2017. Seattle Colleges also are investing more in initiatives with similar values, like Seattle Promise, which covers full tuition for Seattle Public Schools graduates to make higher education more accessible.
But these programs and additional efforts have not been enough to make up for a decade-long enrollment decline yet.
Upwards enrollment trends at community and technical colleges regularly tend to be countercyclical to the economy and mark the end of a recession. Following a short enrollment jump after the Great Recession in 2007-2008, enrollment numbers have since generally dwindled.
In its 2020 annual report on enrollment trends, SBCTC found that while the state's economic forecast does not anticipate long-term high unemployment like in the Great Recession, some "hard hit" industries may still result in technical and community college students who are leaving work or retrain. According to the report, a technical workgroup convened by the Caseload Forecast Council (CFC) predicted that because long-term unemployment is not expected, enrollment numbers will not increase significantly like in historic heights following the Great Recession.
Many students served by community and technical colleges are part of underrepresented communities and vulnerable to financial instability, which decreases the likelihood of staying in school due to social, economic, and racial disparities. Because of this, the board's efforts have centered solutions and support for these obstacles.
According to SBCTC's 2021-2023 Operating Budget Request, half of all enrolled students at community and technical colleges in Washington are students of color, and 60% experience hunger and housing insecurity. 
The annual report cites legislative action and funds in alliance with Guided Pathways, which targets student retention and degree completion through "equity-minded praxis designed to increase and diversify the students and communities accessing and earning high value community college credentials", according to SBCTC. Other initiatives for student success include strategic partnerships sharing the same intent to support equity and accessibility.
Since its kick-off in 2019, Central's Communications Director Roberto Bonnacorso says Guided Pathways at Central has taken over strategic enrollment efforts, "centering on equity and removing barriers to student success."
At Seattle Colleges, annual student enrollment has declined nearly 39% since the 2007-2008 school year according to data compiled by SBCTC. At Central, annual enrollment has also dropped 39% since its peak in 2009-2010. Following the pandemic, annual enrollment dropped 22%, the college's steepest decline in the last decade.
The college's Guided Pathways Director, Kate Krieg, says there have been improvements in enrollment patterns for students.
According to data provided by Jennifer Branstad, Central's Director of Institutional Research, fall to winter retention increased 2% from 2018-2019 to 2019-2020 among all students. Retention increased 1% for historically underrepresented students of color. She also cites a several percent increase in completion of English in students' first year for both groups. But data collected from the 2020-2021 academic year saw either no increases or a 1% decrease in retention among the groups.
"Guided Pathways is supposed to not do business as usual," says Krieg. "It's supposed to help colleges not accept the old normal."
Krieg believes Guided Pathways is a more comprehensive approach to enrollment, citing the framework as an approach to "urgent, radically equity-minded transformation and change." Workgroups within the frameworks' organizational structure target specific aspects of the student experience which impact enrollment. They target student leadership, racial equity, placement into college introductory courses like math and English, intake and onboarding, and more.
She says that among all three Seattle Colleges — Central, North, and South — intake and onboarding has been an aligned priority for the Guided Pathways approach at each school.
But since the rollout of the new state-wide centralized software, ctcLink, which manages registration and financial aid, many students have struggled to adjust to the new system. According to professors and students, ctcLink has become a significant concern and a barrier for class registration.
SBCTC Communications Director, Laura McDowell, says there is no data to back up the assertion that the implementation of the new software has had a negative impact on enrollment. She also clarifies that while SBCTC assisted in the transition to the ctcLink, colleges determined when they were ready to implement the software and had their own teams to manage the process.
Joe Halliday, Director of Student Success at SBCTC, says that staffing shortages experienced in financial aid offices are also a barrier for students that the board is seeking to improve to support enrollment numbers. In the upcoming legislative session, SBCTC will request the legislature to allocate more funds to invest in financial aid operations, including the Aim Higher Program, which trains staff to provide financial aid services.
While the state board and colleges seek to provide more emergency funds and grants for students to enroll in school and complete their degree, Halliday says there are gaps between the amount schools can provide and the needs government and other institutions fail to meet when it comes to job insecurity, childcare, and other barriers to student success.
"There is more demand for emergency assistance than colleges can provide through these grants," said Halliday. "There is definitely more that needs to be done, no doubt about it."
Halliday says the board is in conversation with the legislature on requesting more funds, but closing the gaps happens incrementally. McDowell adds that the state's support has increased over the last few years. In 2019, the legislature passed the Workforce Education Investment Act, creating the Washington College Grant (WCG) program, providing full tuition and other scholarships to students under an income threshold. The act also jumpstarted more investments in programs across the colleges.
"They've been paying close attention to our students, and we are thankful for that," said McDowell.
At Seattle Colleges, the expansion of Seattle Promise, a program that covers two years worth of tuition for high school graduates from Seattle Public Schools (SPS), is seeing higher enrollment numbers.
According to data compiled by Seattle Colleges, students are completing college within two years through the program at a rate two times higher than the national average 29%. In the fall of 2018, approximately 230 students from six target SPS high schools enrolled in Seattle Colleges through Seattle Promise. In fall 2020, approximately 845 students enrolled when registration opened to all SPS high schools. More than 60% of those enrolled are students of color.
While SBCTC has not updated enrollment data for this fall quarter, numbers collected by Seattle Central reflect continued decreases. SBCTC data counts higher enrollment numbers than Central because it measures additional types of enrollment. According to Central's enrollment data presented at a November staff forum, fall enrollment dropped nearly 11% when compared to the previous fall.
Investing in long-term approaches to enrollment increases is a big challenge. According to a Seattle Colleges Strategic Plan Scorecard, the colleges are not on track to meet goals set for student retention or completion as of the 2019-2020 school year, the latest academic year for which data is compiled for.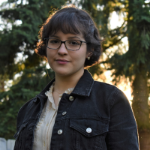 Alexa is an avid journalist seeking an A.A. with an emphasis on Global Studies at Seattle Central College. She's interested in pursuing investigative journalism to report on social struggles like immigration, civil rights, and access to education in South and North America. She is currently working to cover budget cut reforms at Central and civil rights movements in Seattle. Alexa is also a Youth Council Member at OneAmerica, advocating for greater access to quality education for immigrants and refugees in WA. She is a first-generation American who has travelled to 13 countries to explore world cultures and politics.