Although Seattle is known across the country for its left-leaning political grounds, progressive candidates faced defeat during this year's general election as votes poured in for their more moderate opponents.
Mayor, city attorney, and one of the two at-large councilmember positions saw voters lean away from the liberal policies that have attempted to grapple with the past year's weighty concerns: civil unrest, a pandemic, and the worsening homelessness crisis. 
Voters elected former Councilmember Bruce Harrell as mayor after a high-stakes race against current Seattle City Council President Lorena Gonzalez. In their first mayoral debate, both candidates said homelessness was their biggest priority and vowed to develop more affordable housing, but generally differed in their approach to the crisis. They also hold opposing perspectives on police reform, which has become a dominant concern following protests over the murder of George Floyd in 2020. 
Gonzalez, a former civil rights attorney who holds a city-wide council seat, aimed to overhaul the Seattle Police Department following calls from protestors to defund police. She also opposed sweeps, the forced removal of unauthorized encampments by city workers and law enforcement, which is a point of contention among voters used to differentiate approaches to the homelessness crisis. 
Over the course of the pandemic and civil unrest, Seattle has developed a heightened sympathy for unhoused communities and opposition to police use of force, but not enough to champion the city's most progressive calls. Mixed senses of sensitivity to the issues have strengthened tensions, mirrored by sharply contrasting candidates.
Harrell says he wants to reform the police and hire more officers to increase the department's efficacy. He also supports a much stricter approach to handling the homelessness crisis, one he characterizes with heavy urgency to not just build housing, but also clear public spaces like parks. Gonzalez conceded to Harrell late last week, who won 58% of the vote as of Nov 9. 
"In a city that has many resources and compassionate people here, we can actually solve homelessness, we can actually solve it," said Harrell on election night after initial results favored him. "We have to own it first."
In the race for city attorney, voters elected Republican Ann Davison over abolitionist Nicole Thomas-Kennedy with around 52% of the vote. Thomas-Kennedy pledged to stop prosecuting most misdemeanors and focus on alternatives, citing high recidivism rates that render jails ineffective. Davison has promised to increase prosecution. Only 51% of the less serious criminal charges were prosecuted in 2020 in comparison to 77% in 2007. 
Davison's win echoes Seattle's desire for a more vigorous approach to the homelessness crisis. A report concluding that many repeat offenders are unhoused and experience drug addiction or mental health issues has sparked concern among voters. While homelessness is not a direct indicator of criminal behavior, it is a narrative woven into discussions around resolving the crisis. 
Davison believes part of improving public health and safety will be taking a tougher stance on homelessness through enforcement of the law. Davison has run for office with homelessness as a top issue before. She unsuccessfully ran for Seattle City Council Member for District 5 in 2015 and was defeated as a Republican candidate for Washington Lieutenant Governor in 2020. 
On her campaign website, she describes that employees of the courthouse downtown are instructed to not use its main entrance "because it's so unsafe, and recently 33 judges have urged the condemning of the park right outside the courthouse doors."
Thomas-Kennedy placed first in the primary and challenged already liberal politics in Seattle with a strong base. But her campaign took a hit when tweets she made during last summer's anti-police brutality and BLM demonstrations resurfaced. Thomas-Kennedy had praised property destruction and described police as "pigs" and "serial killers."
Meanwhile, Davison received criticism and disapproval for her Republican affiliation. She became a part of the GOP while former President Donald Trump was in office and participated in the online "WalkAway" campaign, a pro-Trump movement of ex-Democrats. The campaign was organized by Brandon Straka, a Trump supporter who pleaded guilty to involvement in the Jan. 6 insurrection at the U.S. Capitol. 
Races for Seattle City Council Positions 8 and 9, which are city-wide, also reflected a hesitancy of voters to support any further progressive policy.
Business owner Sara Nelson won the race for Council Position 9 against community organizer, attorney, and educator Nikkita Oliver with nearly 54% of the vote. Oliver ran for Seattle City Mayor in 2017, placing third in the primary.
Nelson previously served as an aid to former Councilmember Richard Conlin. A brewery co-owner, she says she's focused on supporting small businesses and economic recovery from the pandemic. She wants to take a look at the city budget before adding sources of revenue or making big spending decisions, while Oliver aimed to increase progressive tax efforts.
Oliver supports defunding police by 50%, a call made by last year's demonstrations, while Nelson opposes it. Like Harrell and Davison, she also stands in favor of clearing encampments from public spaces while Oliver opposes it. Nelson has described herself as "pragmatic" and "progressive," but still stands more moderate than her opponent. 
Incumbent Teresa Mosqueda has been elected to Council Position 8 with around 59% of the vote — a 19% lead ahead of challenger Kenneth Wilson.
Mosqueda's more progressive record has withstood Wilson's challenges to the JumpStart Tax she introduced and sweeps of homeless encampments. Mosqueda has supported defunding and reforms of police, while Wilson has opposed any cuts to the department. 
With dissatisfaction among voters on hotly contested issues such as policing and homelessness, newly elected officials will take office with tall expectations from Seattle. Efforts to recall Kshama Sawant from her council seat further challenge the city's progressive and liberal faith and future.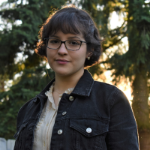 Alexa is an avid journalist seeking an A.A. with an emphasis on Global Studies at Seattle Central College. She's interested in pursuing investigative journalism to report on social struggles like immigration, civil rights, and access to education in South and North America. She is currently working to cover budget cut reforms at Central and civil rights movements in Seattle. Alexa is also a Youth Council Member at OneAmerica, advocating for greater access to quality education for immigrants and refugees in WA. She is a first-generation American who has travelled to 13 countries to explore world cultures and politics.