If you're an international student at Seattle Central College and think that health insurance in the United States is the same as in your country, then you're mistaken because there are no free health care services for F-1 students in the United States. While many countries around the world provide Universal Health Care (UHC) for their citizens and foreign residents, international students studying in the US are responsible for covering their own medical costs.
As a result, international students must understand their insurance policy as medical insurance and health care in the United Sates are complex, challenging to navigate, and work very differently than the medical systems in other countries. Therefore, it's imperative to focus on having health coverage while studying in the United States.
In the United States, a country notorious for its healthcare costs, being uninsured can have long-term effects on your health and probably, your bank account.
If you are uninsured, you're still entitled to be treated in an emergency; the only catch is you would have to pay all medical costs out of pocket. If you don't have proper insurance in the United States, trust me when I say… keep your pockets deep because even something as simple as an ambulance ride to the emergency room can cost you on average of $550.
Luckily, most universities around the United States require international students to have a valid insurance plan in order to attend their institution. International students at Seattle Central College pay for their insurance, which is included in their tuition. The Seattle College District offers medical insurance plans through the LewerMark Agency. Aetna network is available to those who enroll in the plan.
If you are studying at Seattle Central College as an international student, you are most likely already insured by the Lewermark student medical plan. If you want to find a doctor to treat you, go to Lewermark's official website and log in with your student number and date of birth.
On the LewerMark insurance website, click on "Find an Aetna Provider" after successfully logging into the account.
Then, type in the zip code where you would like to search for the doctor.
Next, choose "Primary PPO Network" and tap "Continue".
Depending on the type of provider (e.g., physician, urgent care center, hospital), you need to narrow down your search. If you are having difficulties with the process, visit the international office at Seattle Central College and students ask front desk at the IP office regarding questions about health insurance. You can also check out the User Guide here. 
Once you find yourself a doctor and schedule an appointment, don't forget that you still have to pay for a copay (also called a copayment,) which is the amount you have to pay out of your pocket to the doctor, clinic, an the hospital. Your copay will depend on the service you receive and your health insurance plan, but copays are typically less than $30.
In addition, even though you currently don't have any alarming health issues, it's a good idea to use the Wellness Benefit provided by your insurance plan. The Wellness benefit covers 100%(up to 250$ per year) of routine/ sports physicals, gynecological health screenings, immunizations, and tuberculosis tests. See the plan brochure for more details.
Last but not least, if you have any questions and concerns about your insurance, you must contact your insurance provider immediately. In most cases, calling an agent directly is the preferred method since it allows you to contact them directly and save a lot of time and energy.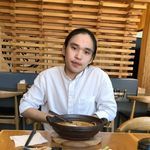 Chin-Erdene is an international student at Seattle Central College and a member of the Editorial Board of Seattle Collegian. He is currently pursuing a degree in computer science and linguistics and aspiring to become a linguistics engineer in the future. As he is from Mongolia, he only started to learn English in the latter part of his high school years, from which he developed a deep passion for linguistics and language structures. He wants to use the applications of computer science and mathematics to analyze written and spoken languages from computational perspectives. In his free time, he loves reading science fiction books, baking sourdough bread, and watching action/sci-fi movies. He is a big fan of Goerge R.R Martin and J.R.R Tolkein.