This is what it looks like rock climbing today indoors in Seattle. Crowded gyms, often with multiple people queuing for a single route. With this ever-growing popularity, how are things changing for rock climbers and the environment?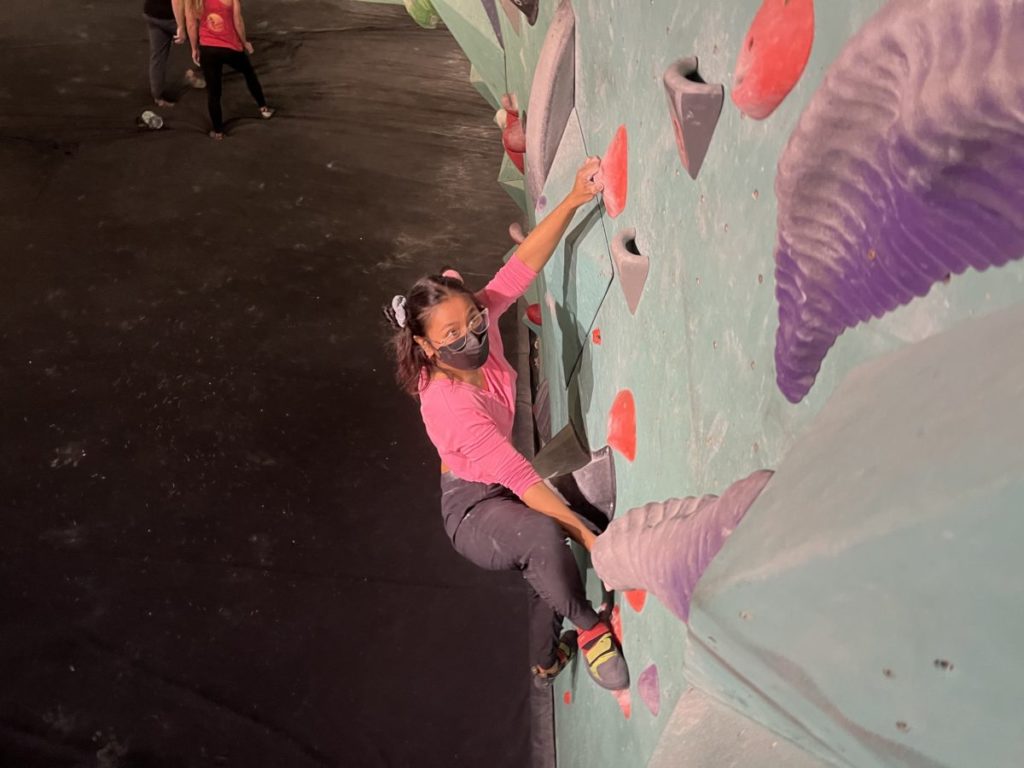 From its roots in Yosemite Valley in the 1920s, rock climbing today has taken to new heights, and not only because of how high rock climbers have climbed, literally, but also because of the amount of people who are rock climbing professionally and recreationally.
The explosion in popularity
Rock climbing was never really seen as a sport for average folk. However, this has changed over the years. Though they can still be found, the old stereotype of a dirtbag hippie rock climber has evolved into many different forms. Nowadays, your average tech bro can be an everyday rock climber.
Matt Perkins, co-founder and president of the Washington Climbing Coalition (WCC), pointed out indoor rock climbing gyms as a factor that forever changed the landscape of rock climbing.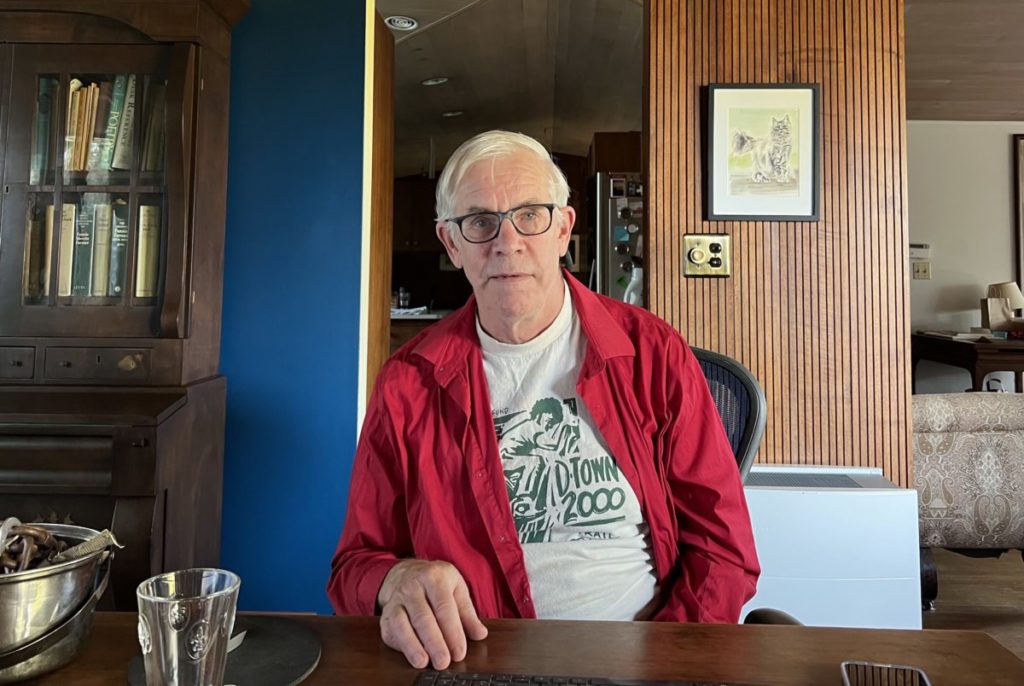 The opening of the first ever indoor rock climbing gym, Vertical World, actually occurred in Seattle in the 1980s. The Climbing Business Journal reported in 2021 that the rock climbing industry saw an opening of 53 gyms in the United States, the highest annual gym openings on record, amounting to a total of 591 running gyms. Perkins also mentioned that, with indoor rock climbing creating a more accessible and safe space to climb, people have developed techniques that make them more comfortable trying out the outdoors. This also introduced a new reason why people climb: to be strong and competitive.
The shifting culture
With indoor gyms creating a safer ground to practice, this has shifted the climbing culture from the appreciation of the wilderness into who can climb harder in a competitive manner. There's no better evidence of this than the inclusion of rock climbing as an official sport in the 2020 Tokyo Summer Olympics.
At a young age, Perkins' mom introduced him to the outdoors, and by 13, he was already leading and setting climbing routes. Perkins explained, "when I started climbing as a young child, I learned it from backpacking; it was not the physical accomplishment that people are seeking today, it was an outdoors experience." This has posed a concern about people neglecting the outdoors for "the focus on athletic pursuit. People become so focused on that accomplishment part of things that we forget; we can't see anything else sometimes."
The importance of mentorship
Mentorship in rock climbing is an integral part of the sport, especially outdoors. But with this growth in popularity comes the issue of finding experienced rock climbing mentors for new climbers. Garth Donald, a steward for the Washington Anchor Replacement Project (WARP) who's been climbing for almost a decade now, emphasized the importance of finding a mentor when going outdoors. "Climbing with them [experienced climbers], I learned systems I wouldn't have thought of before: safer way to repel, build anchors, to ascend ropes, just stuff I wouldn't think of."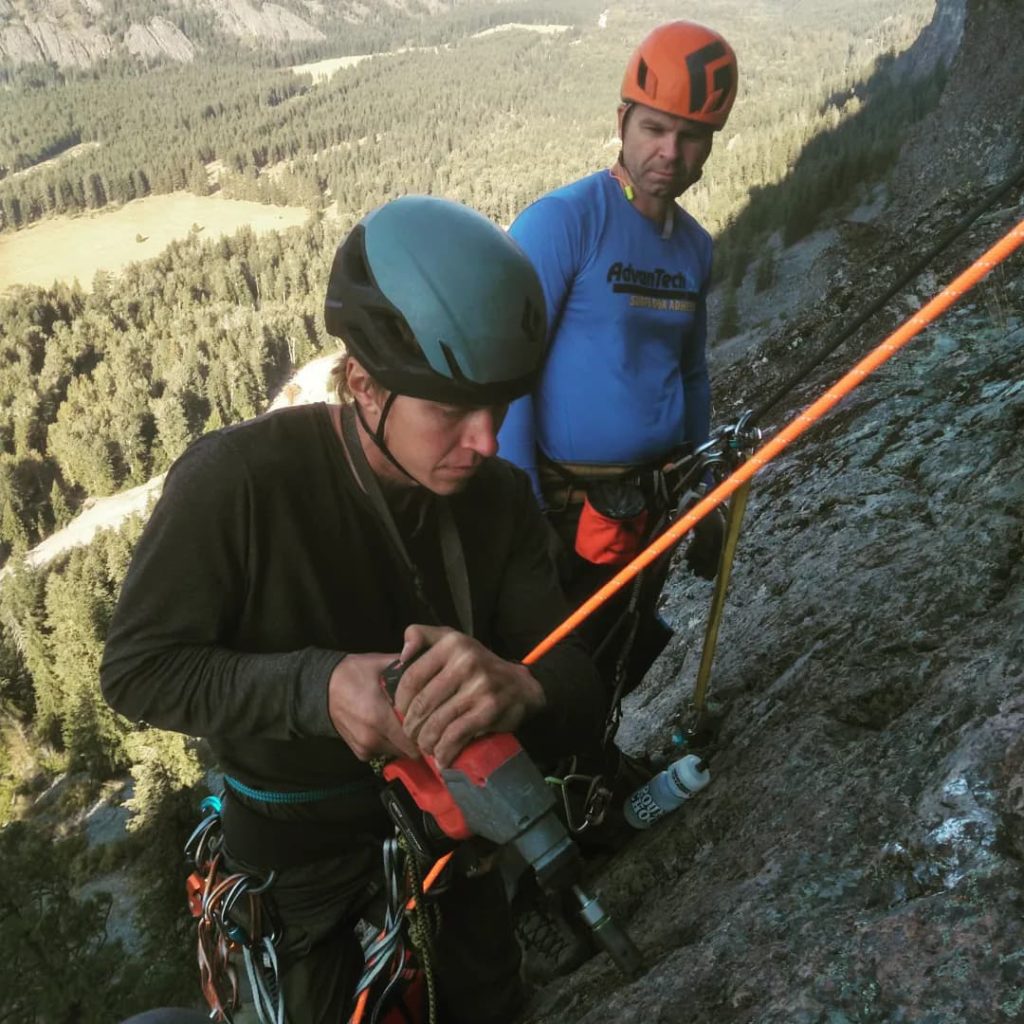 Donald also talked about the significance of having a mentor for the culture: "You learn a lot of things you can't really learn in a class, but also these guys know a lot about route development and maintenance, local ethics, and cleaning and safety. The really big one is the culture that they were able to pass along. If I didn't run into these guys, I wouldn't be doing stewardship work. I wouldn't have anyone who would show me how important it was."
But finding a mentor is easier said than done. Donald said, "As a community, our seasoned climbers need to be more receptive to climbing with new folks and kind of being part of the mentoring process." But he also remained empathetic to the climbers who climb harder routes. "I don't know how to say this nicely, but it's boring to climb with a new climber. In the '70s and '80s… it was just kind of hard to find climbing partners because the community wasn't that big, so they had a great motivation on mentoring people 'cause they needed climbing partners. But now we are awash with climbing partners, but a lot of them don't have the skills necessary to be safe."
The pandemic, poop, and wilderness destruction
Perkins and Donald both cited the pandemic as one of the factors why there are more climbers in the wilderness. "They didn't go home when COVID was finished," Donald said. More people coming to the rock climbing walls means more people in the wilderness.
In 2022, the National Park Services said in a post, "Yellowstone cleans and services 422 toilets every day during the summer? With over 4 million visits, employees stock park restrooms with 3,500+ miles of toilet tissue each summer… Keeping everything clean during the summer can often be the number one (or two) biggest tasks."
Donald's experience corroborates this issue, "It's not a pleasant topic, but the number one biggest problem is bathrooms – human waste – it's everywhere. As an organization, we put porta potties, we build toilets, but at the end of the the day, especially if people aren't used to being outdoors, they don't know to go to the bathroom outdoors safely, and that's the number one biggest problem in almost all climbing areas…It is a health risk…especially in Washington, a lot of our climbing is near water sources that people downstream are drinking directly out of."
With the increased number of people going to the climbing areas comes more people bringing their pets. But not everyone is a fan of pets, especially in the wilderness. "I can't stand crag dogs, I really hate them," Donald exclaimed, "for the most part, they are destructive, they dig, they chase wild animals, they are loud, and they bark at people. And an unleashed dog is a huge no-no. It is very unethical to do that; it leaves a huge impact on the wildlife. It drives away the animals."
Perkins also reminded people to not bring their toddlers. In 2021, a 6 year old had to be airlifted after getting critically injured when a rock fell and struck him directly on the head while playing at the base of a climbing wall in Index, Washington.
How to be better outdoors?
Despite the challenges of this growing popularity, Perkins reminds people that outdoors enthusiasts can do better. "We can focus on climbing, and we want to climb the largest boulder problems we possibly can or the baddest trad lead that we can pull off, and there's other people who don't understand that.. we have to be considerate of all the people that we encounter out there, and that's one of the big things that we are trying to push."
"They [rock climbers] are sharing that wilderness with everybody who is out there, and they are sharing it with the wildlife and the flora that's out there as well, and I invite them to experience all of that and be considerate and look to learn how to properly care for those areas and their interaction with others," Perkins added.
Donald encourages people to go to their local meetup groups and meet people online. "You can read a book, you can watch YouTube videos, but at the end of the day, you really need someone who knows the complex system to help you learn and catch you in case you're making a mistake."
Should people stop coming to climbing areas?
Even with all of this, Perkins still welcomes people to go out and enjoy the wilderness. "We [WCC] see people being outside as a good thing. If they are able to go out into the wild and pursue this activity, we think they are gonna learn that wilderness is something that needs to be protected. You can't sit on a belay ledge and see a wild bald eagle soar by without thinking 'that's quite a remarkable sight'."
But it's not always a black and white situation, Perkins warned. "Don't get me wrong, I understand that we can love it to death, and we are causing impacts that in some places are worse than ugly. We may be contributing to silt in salmon streams… we see climbers expecting flat landing areas for bouldering areas, for example. It can get heavy-handed, [with] redeveloping the area. And it's just not boulderers. Wherever you have a lot of climbers, you're gonna have somebody thinking 'we need to move this rock'… and that can be unsightly and can contribute to erosion and siltation."
"We're not deep enough into this to really know how it's gonna shape up, but the pandemic, the explosion of modern safe climbing equipment, and then climbing in the media has brought so many more people to the mountains. I'm glad people are doing it, but we can only get so many people at the crags that we have open right now, and it's starting to get a little crowded," Donald said.
As someone who has climbed outdoors (as self-centered as this may sound), the nooks and protrusions located on walls feel like they are placed there perfectly and intentionally by the wilderness for us to climb. And it's sad that, sometimes, we tend to neglect the thoughtfulness of nature. This alone is enough to feel grateful for, and the least that we can do is to respect and protect the wilderness for providing us not only with beauty, but also great challenges.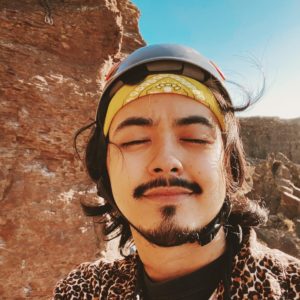 Juan Miguel Jocom, or Juanita Banana as his friends call him, is an Editorial Board member at the Seattle Collegian, where he focuses on writing about the experience of immigrant students at Seattle Central College. A documentarian, he hopes to create videos that will showcase the chaos and glory of humans.
As a Seattle local, he's an aspiring granola boy, who enjoys rock climbing and jumping off cliffs. His recent documentary, Welcome to the Neighborhood, was an official selected entry for the 2021 SCOOP film fest.