Tony Award-winning Intiman Theater announced on October 18, 2020 their new partnership with Seattle Central College. Intiman is a professional theater company in Seattle that has won many more awards including the Gregory Award for Outstanding Musical, 2018 Teeny Award, and the 2019 Seattle Mayor's Arts Award. The theatre is administered by Artistic Director Jennifer Zeyl, interim management from Scandiuzzi Krebs, and Board President Keri Kellerman.
Intiman Theatre's mission is to take the "power of story and education and use it to activate dialogue, confront inequity, and build collective joy". Their vision is to motivate national activism from Seattle's intersecting communities. Theatre operations and arts education models are thoroughly examined by Intiman's team. They aim to pave the path to a more equitable world through revolutionary new practices.
Over the span of 48 years, Intiman Theatre has presented over 250 productions to Seattle audiences. A few of the recent productions are "The Events" by David Greig, "Hir" by Taylor Mac, "Bootycandy" and "Barbecue" by Robert O'Hara, alongside "Dragon Lady" by Sara Porkalob.
Intiman will now offer an Associate of Arts Direct Transfer Agreement (AA – DTA) with an emphasis in Technical Theatre for Social Justice. The first group of students registered for this degree will begin their classes in the fall quarter of the upcoming year (applications are now live).
It is expected for Intiman's administrative offices, scene and costume shops, and rehearsals to be moved to the campus at the start of 2021.
"We look forward to working with Intiman to provide students with a pathway into the world of technical theater," says Dr. Sheila Edwards Lange, president of Seattle Central. "This partnership is a vivid model of how to better serve our students and how to close the opportunity gaps in our community."
A maximum of 40 students will be accepted each year and they will be able to work alongside professionals from the IATSE stagehand union on Intiman's mainstage productions. They will also have the opportunity to take a lead role in designing a Seattle Central production during their final quarter in the program.
This program, like most other programs at Central, will allow the students to transfer directly to a four-year institution.
Eligible students in high school or who have finished high school are encouraged to apply for the program- and will earn the degree once completed. It is designed to provide a next step for the high school students in Intiman's STARFISH project, a free after school technical theatre training program offered at South Seattle high schools for the past five years.
Intiman's stage productions are scheduled to continue in November 2021 and will be staged at the Broadway Performance Hall and the Erickson Theatre Off-Broadway. This partnership will make Intiman known as the first nationally recognized regional theater attached to a college that specializes in two-year associate degrees and vocational training.
"After five years of remote production meeting so many communities in different Seattle neighborhoods, we are ready for a homebase," says Jennifer Zeyl, Intiman's Artistic Director. "We had such a wonderful experience last August presenting 'The Events' at Seattle Central's Erickson Theatre Off-Broadway, and are very excited to return to the SCC campus. This easily-accessible central location and arts community is a perfect fit."
Three productions are expected to be presented at the new venues located at Central's campus in the upcoming year.
In the years that follow, Intiman plans to continue providing world-class productions that focus on under-represented stories.
The theatre will also expand and integrate their education programs like the Intiman Emerging Artist Program, South End Stories, STARFISH Project, and now the new Associate's program at Seattle Central College.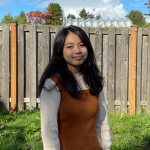 Alex Su is a Biochemistry student and a staff writer at the Collegian. Harboring a passionate love for fiction, she enjoys writing prose as much as reading books. She's fascinated by the complexity of living things and aims to work in the medical field. She likes writing for the Collegian as much as bullet journaling, drawing, and eating.