Although case numbers continue to fluctuate, Seattle and King County have entered a post-pandemic phase, with many businesses and venues reopened to the public as COVID restrictions have lessened. One well-regarded institution, however, is still keeping its doors shut.
Living Computers: Museum + Labs, located in the Sodo neighborhood, showcases "the world's largest collection of fully-restored and useable supercomputers, mainframes, minicomputers and microcomputers," with some of their inventory dating back to the 1960s and available for public use. Aside from displaying these technological artifacts to the public, the museum also hosts various hands-on exhibits, and continues to promote computing education online.
Unfortunately, LCM+L's website is currently its only functioning resource, as the museum itself has been closed since early 2020. The website's most recent update, posted on May 28, 2020, states, "The COVID-19 crisis has had a devastating effect on many cultural organizations, especially those that rely on public gatherings and special events to achieve their mission. Given so much uncertainty, we have made the very difficult decision to suspend all operations of Living Computers: Museum + Labs for now."
The museum, a pet project brought to life by Microsoft co-founder Paul Allen in 2006, stayed open for more than a year after Allen's death in 2018. But it remains in question whether his business associates and family share the late philanthropist's interest in preserving and showcasing the museum's historic technology.
Vulcan LLC, a conglomerate that maintains the Allen family's estate and many business ventures, has been under the leadership of Paul Allen's sister, Jody Allen, since the former's death. A controversial billionaire in her own right, Jody Allen has sustained her brother's more prominent investments, like ownership of the Seattle Seahawks and Sounders. However, more niche projects like LCM+L and the Cinerama theater in Belltown (also closed indefinitely) seem to be of less interest to Vulcan's new upper management.
Look no further for an example than the Flying Heritage & Combat Armor Museum in Everett, which Vulcan officially sold in August. The buyer was Steuart Walton, whose grandfather founded Walmart. To Walton's credit, the aviation museum is expected to reopen "within a year", per GeekWire. However, this is still an indicator that Vulcan is looking to offload Paul Allen's less marketable assets to the highest bidder, and unfortunately, no financial elites with esoteric interests have come to rescue the Living Computers Museum or Cinerama from their current purgatories.
Since Vulcan, a company that has proven to be less than forthcoming about its financial affairs, hasn't released a statement on the status of LCM+L in years, answers are hard to come by. But before encouraging this journalist out of the museum's parking lot in Sodo, an on-site security guard gave his take on the situation: "I think it's going to be closed for a long time."
Inquiring more officially was also unsuccessful. Kyle Owsen, a software engineer who emailed the museum earlier this year with similar questions, provided The Seattle Collegian with LCM+L's reply: "Please watch our website for updates. In the meanwhile, I wanted to share information regarding our online systems which continue to operate…" The Seattle Collegian also emailed the museum and has not received a reply.
Vulcan may still be paying for security and unhelpful email response, but without an update in over two years, the fate of the Living Computers Museum doesn't seem promising. Considering wider recognition and interest, movie fans can hold on to the hope that the Cinerama might make a comeback, but barring a Walton-like intervention, computer nerds may have to accept the loss of a local highlight in the LCM+L.
If the museum closes for good, its artifacts that aren't sold privately may very well be condemned to a dusty vault; less operational and far from the public eye. It would be a loss of not just a fun, educational exhibit, but of future opportunity to observe the historical significance of the devices within the museum's walls; especially in a city riding a tech boom tidal wave that Paul Allen and Bill Gates set into motion. And it's not like Vulcan, worth tens of billions, doesn't have the money to spare.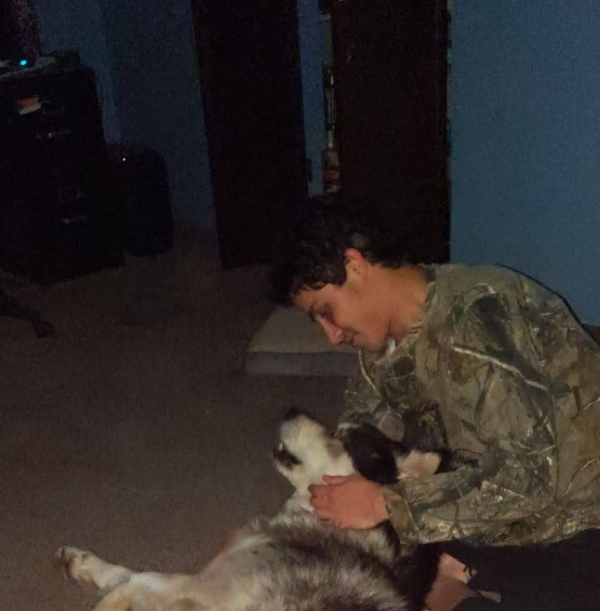 Kayvon Bumpus was The Seattle Collegian's Managing Editor. An immersed writer, lifelong musician, and Seattleite, he hopes to use journalism to elucidate and convey varieties of knowledge - a worthwhile endeavor in our current age of distraction and disinformation.