Seattle Central's Culinary (SCA) Program was recently at risk for closure. With a 97% success rate of graduate job placement and a full––sometimes waitlisted––capacity of students, the question on everyone's mind was: "Why?"
However, the majority knows why: budget cuts. It is no surprise that Seattle Central has been facing financial difficulties, especially amidst the COVID-19 pandemic. With overall enrollment to the college in a state of decline, particularly in international students, which has helped supplement the college's funding, Seattle Central is scrounging to keep spending to a minimum.
Administration's response to these issues has shown through recommended program cuts with interim President Dr. Yoshiko Harden, which allegedly included the Seattle Culinary Program on the chopping block. After public, faculty, and student backlash, however, the Chancellor's office sent an email to the college body regarding the potential technical program cuts, stating: "[W]e have come to the decision that we will continue with enrolling students in all four programs for Fall 2022."
After the initial news that the culinary program was being put on the chopping block, faculty expressed their concern and aggravation about the affair, criticizing the lack of accountability by Seattle Central's administration. In a faculty email chain, Marie Villarba, a Seattle Central STEM teacher, called out the chancellor and president for "failing their responsibilities."
"All we ever hear about are program cuts, [canceled] classes, and district-wide consolidation," she writes, "These administrators wreak havoc on our college, with no thought to the lasting damage they cause as they walk away to their next position and college."
Technical program students and faculty weren't going down without a fight. With the Seattle Times publishing an article featuring the possible foreclosure of the culinary program, and culinary students creating a website in an attempt to save their successful program, responses were momentous enough to have administration withdrawing their initial budgeting strategy. Even after the chancellor's office released their email, the Seattle Culinary Academy still decided to follow through on a previously planned walk-out to demonstrate their importance and vitality.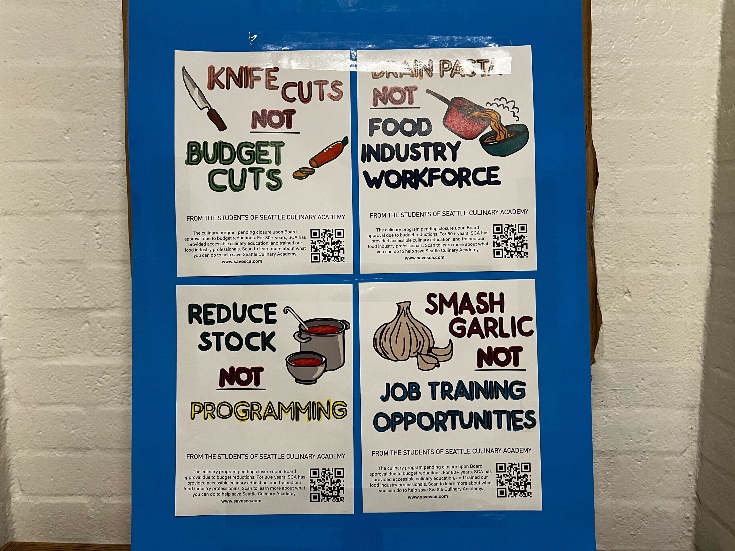 The success of public outcry is evident. Whether the survival of these technical programs is lasting or temporary, this past week has highlighted the power that the media and community possess. It has also underscored the crucial component that technical programs add to society.
Recent culinary graduate Caroline Recker described the extensive reach of Seattle Central's Culinary Academy, stating, "If you are an eater in Seattle… your life has been touched by this program. You have been fed by someone who has attended this program, I guarantee it."
With the reverberations of COVID-19, skilled labor and workers are needed now more than ever. "I think [the program] is really vital to the city… removing a source of trained staff, excellently trained staff… in an industry that is already starved for workers, removing another source of that doesn't make sense to me," Recker explains.
In light of the drastic changes the college was willing to make in order to meet financial ideals, it raises the question: What isn't in danger? If a successful, highly sought-out program that serves "opportunity to chronically-underserved communities," as Recker states, was dangerously close to being sliced out of Seattle Central's offerings, who then is truly safe?
Community colleges and technical programs are not stepping stones, and sometimes the solitary options for individuals facing underrepresentation and lack of opportunity. Regarding the culinary program, Recker added, "We have veterans, we have high school students… we have international students, ESL students, parents, people who are seeking new careers… there's a lot of people who benefit from this program." The possibilities that Seattle Central's technical programs provide to those who need it the most cannot be undervalued. And after the rollercoaster of a week these programs have faced, Seattle Central students, faculty, and community will be holding ever more tightly to these critical branches and their significance to Seattle's culture and workforce.
Thoughts now linger on the future. With the administration's email only affirming the survival of these programs for the following year, there is no telling if these programs––or others––will face endangerment again in subsequent terms. Craig Hetherington, an instructor at the Seattle Culinary Program, left impactful words for representatives: "All of our vocational programs have been under scrutiny as of late because meaningful instruction does not translate to a less expensive, virtual learning platform," he writes, "…[c]utting this program and others at SCC is a shortsighted bandaid that compromises the future of vital city and state entities. Please help."
Seattle Central's technical programs remain safe for the time being, but only time will tell if administration continues to regard these programs as critical assets that cannot be disregarded.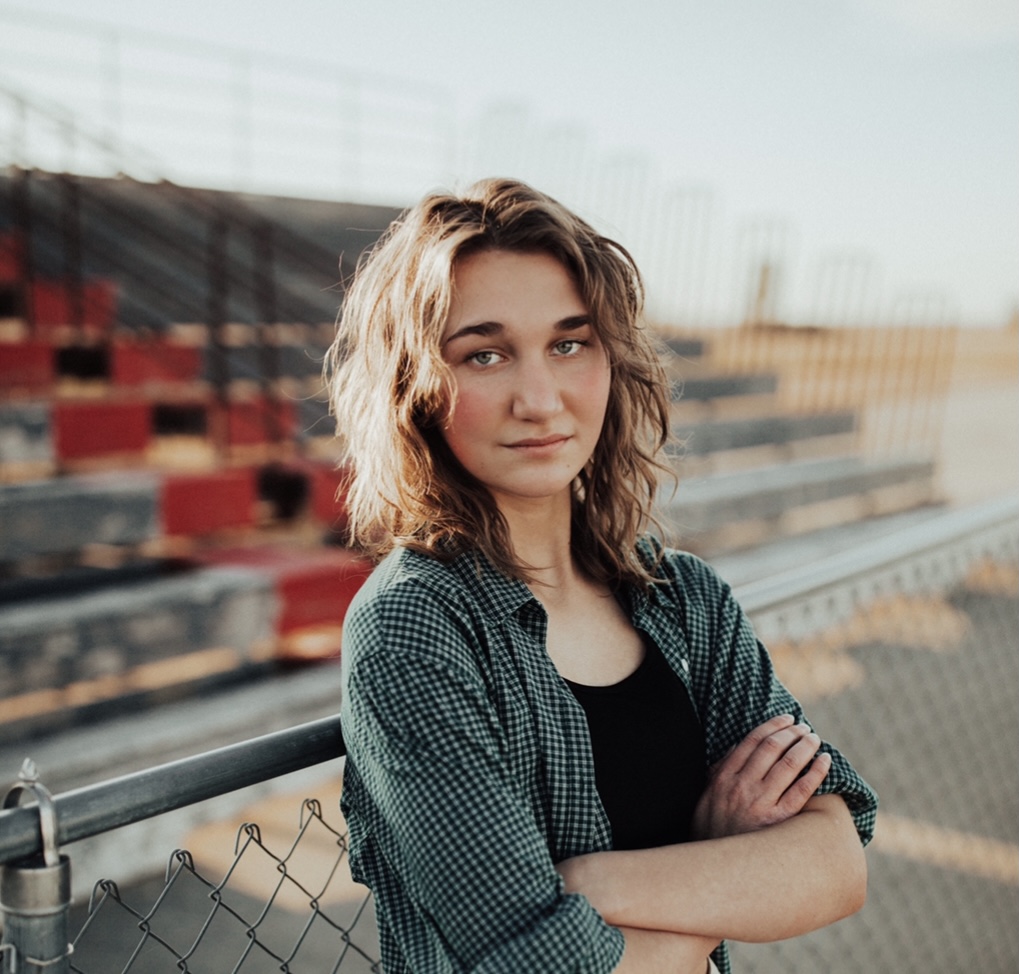 Mo is an alumni of Seattle Central and is currently attending the University of Washington with aspirations to pursue a career in journalism and communications while also delving into anthropology. She aims to explore the world and reveal the stories it wishes to tell through her writing and photography/videography. When she's not captivated by her journalistic pursuits, she loves to go on adventures, create, watch films, and surf.