Last week, information leaked that Seattle Central Interim President, Yoshiko Harden, proposed to Seattle Colleges District Chancellor, Shouan Pan, that he cut four professional programs: the Seattle Maritime Academy, the Wood Technology Center, Seattle Culinary Academy, and the Apparel and Design Program. The interim president's recommendation came despite the success of these programs at attracting students and launching the professional careers of their graduates.
Students of the Seattle Culinary Academy reached out immediately with their dismay to the press and to the public, causing a huge backlash within the community. Together with faculty, they created a petition and a website to show widespread community support for their program. Apparel and Design soon followed suit.
Reacting to public outcry, on Wednesday, May 4, the Chancellor's office sent an email to the Seattle Colleges community. "After careful consultation with our trustees, program staff, business, and elected leaders," the email said, "we have come to the decision that we will continue with enrolling students for all four programs for Fall 2022."
Though this seems like good news for the moment, uncertainty and fear still haunt the halls of Seattle Central College. Reacting to news of the chancellor's email, Culinary Academy Instructor, Karen Jurgenson, said in a text message that it sounded like "a stay of execution."
However, the outpouring support from the students, and the local community has given hope for some. Seattle Culinary Academy Pastry chef and instructor Daniel Mikosz, has expressed what this meant for him, "I'm extremely hopeful because there has been so much outpouring [support] from the community, former instructors and former students…wanting to continue the program."
Before becoming an instructor for the Seattle Culinary Academy, Miskosz was a former student of the program. He recounted how unfulfilled and unhappy he was with his corporate life before that. He enrolled at the Seattle Culinary Academy in the late 90s, and after a conversation with one of his instructors he said, "a light bulb went off, and it changed my entire life and work career."
He also emphasized the importance of the program to the people who are looking to change their lives, "if it wasn't for a community college [Seattle Central] making it a great program, that is reasonably priced – and with such diversity of people and students here [Seattle Central]… how do you put a price tag on that? I know for a fact, I would not have been a happy person doing what I was doing before," he added.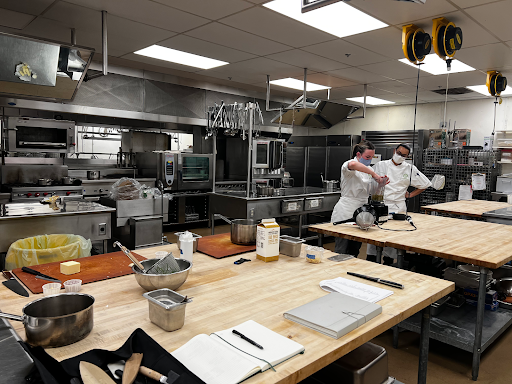 Mikosz is a living proof that accessible programs like the ones that offered by the Seattle Culinary Academy are life changing. And to see the community come together for the students of Seattle Central, lights a glimmer of hope for people who are seeking to change their lives.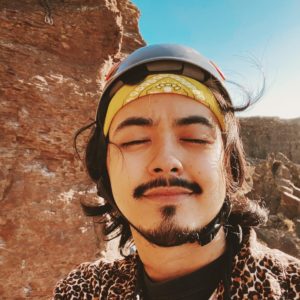 Juan Miguel Jocom, or Juanita Banana as his friends call him, is an Editorial Board member at the Seattle Collegian, where he focuses on writing about the experience of immigrant students at Seattle Central College. A documentarian, he hopes to create videos that will showcase the chaos and glory of humans.
As a Seattle local, he's an aspiring granola boy, who enjoys rock climbing and jumping off cliffs. His recent documentary, Welcome to the Neighborhood, was an official selected entry for the 2021 SCOOP film fest.