On May 29, 2021, protesters met at Occidental Park in Pioneer Square to commemorate George Floyd, who was murdered by Minneapolis police one year ago. Seattle residents marched to decry the continued systematic violence and racism exhibited by the Seattle Police Department (SPD).
The protest, headed by the Black Action Coalition, marched throughout First Hill, eventually converging with a separate protest group that joined from Downtown Seattle.  Dozens of SPD officers followed the protest through the city, eventually swarming the march on 4th Avenue and arresting three protesters.
On Tuesday, June 1, the City Council could vote to release an additional $10.9 million to the SPD budget.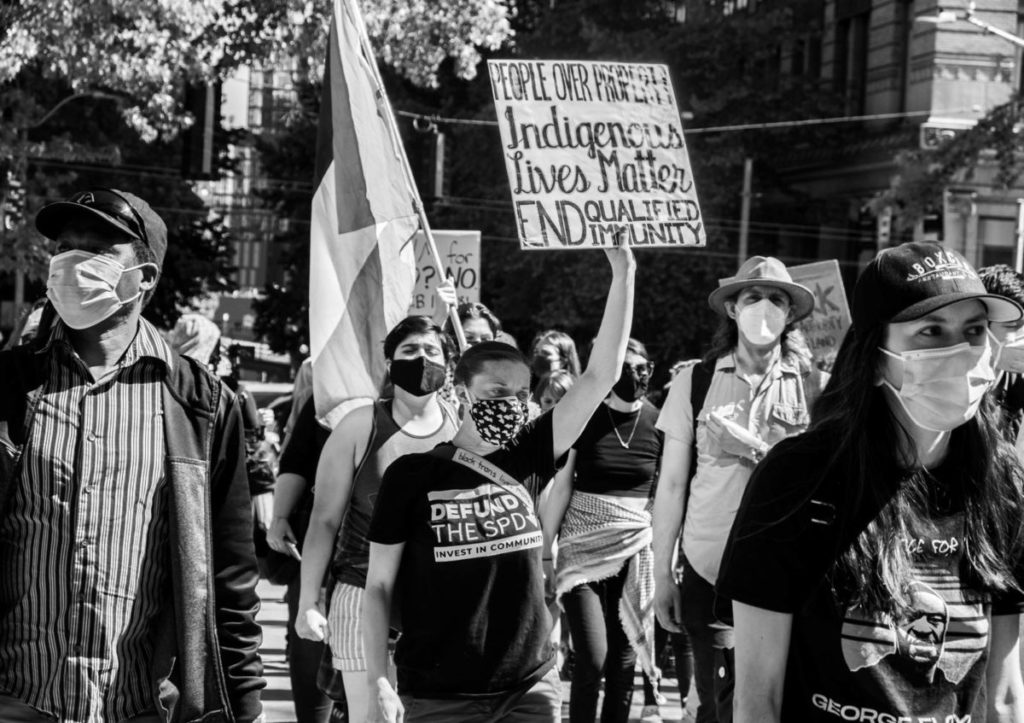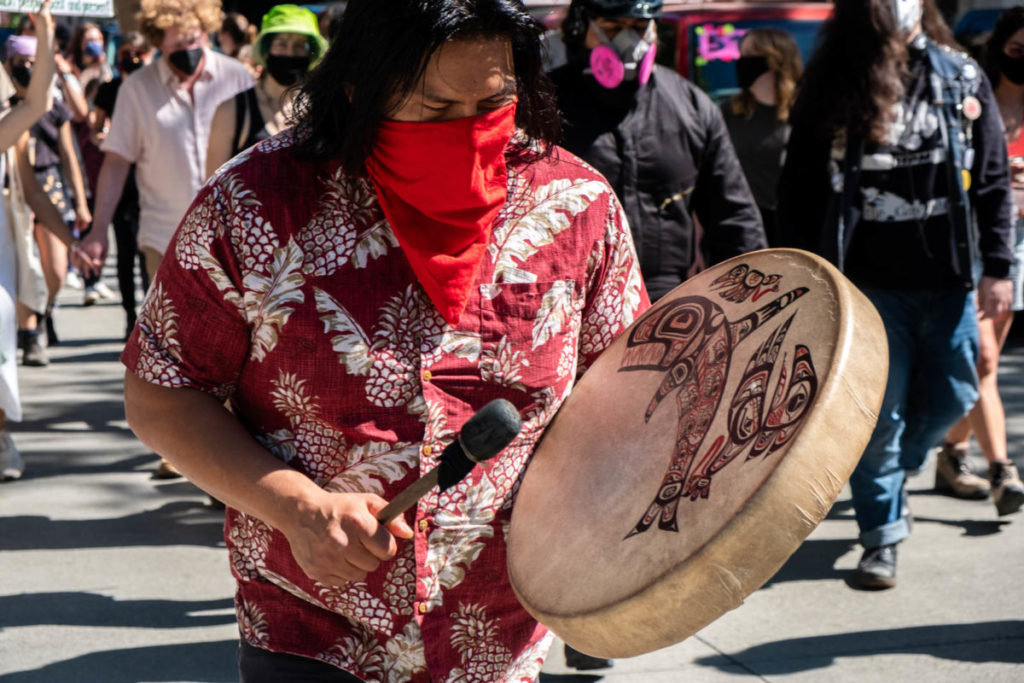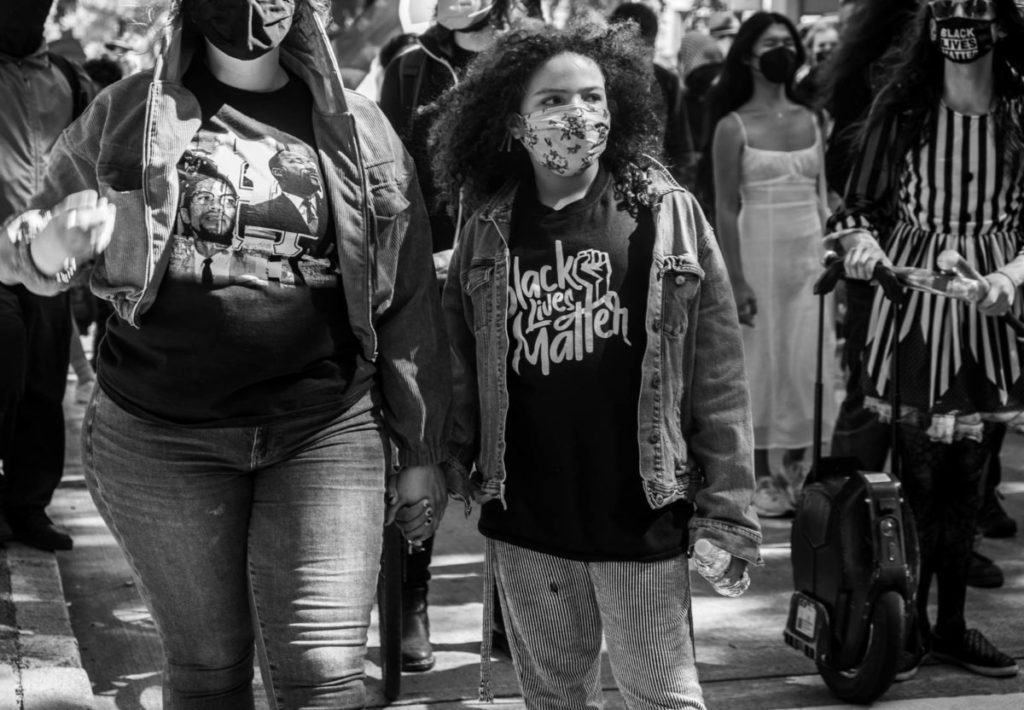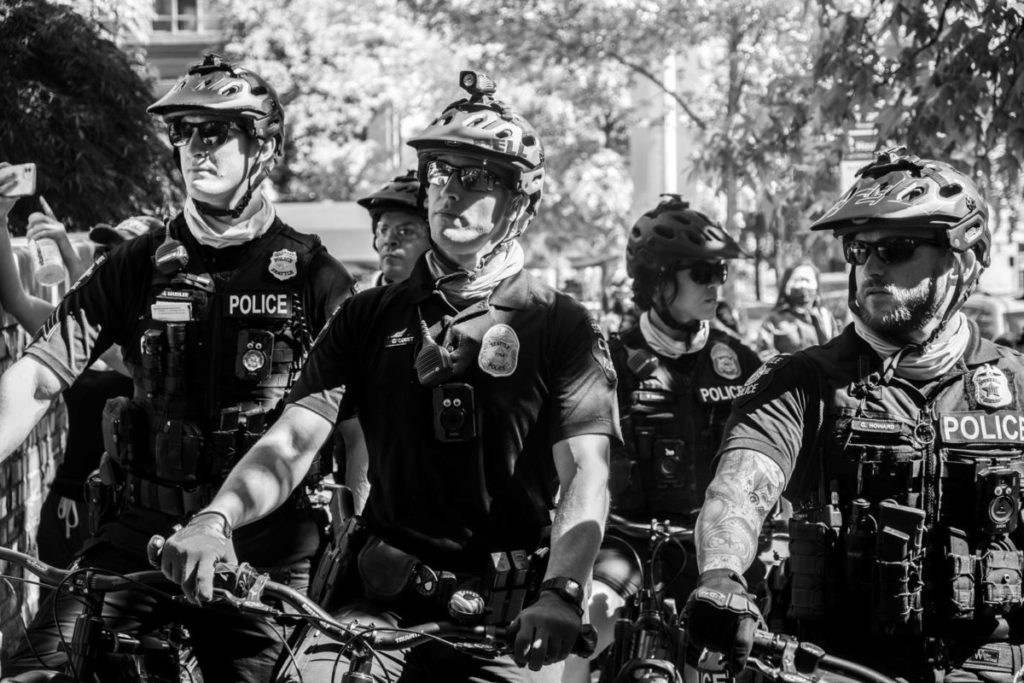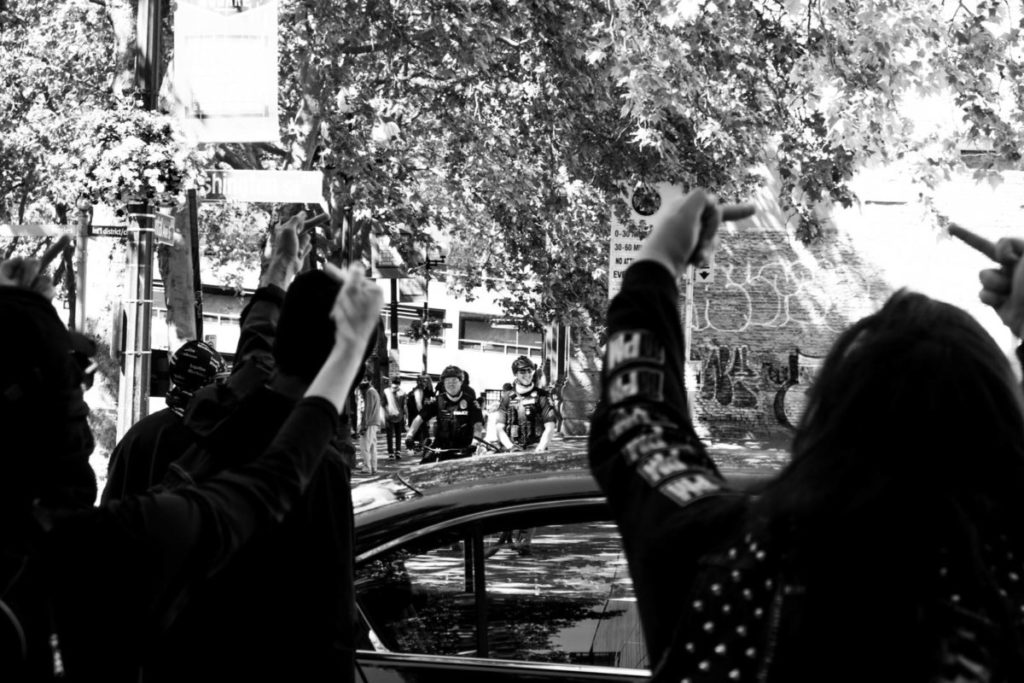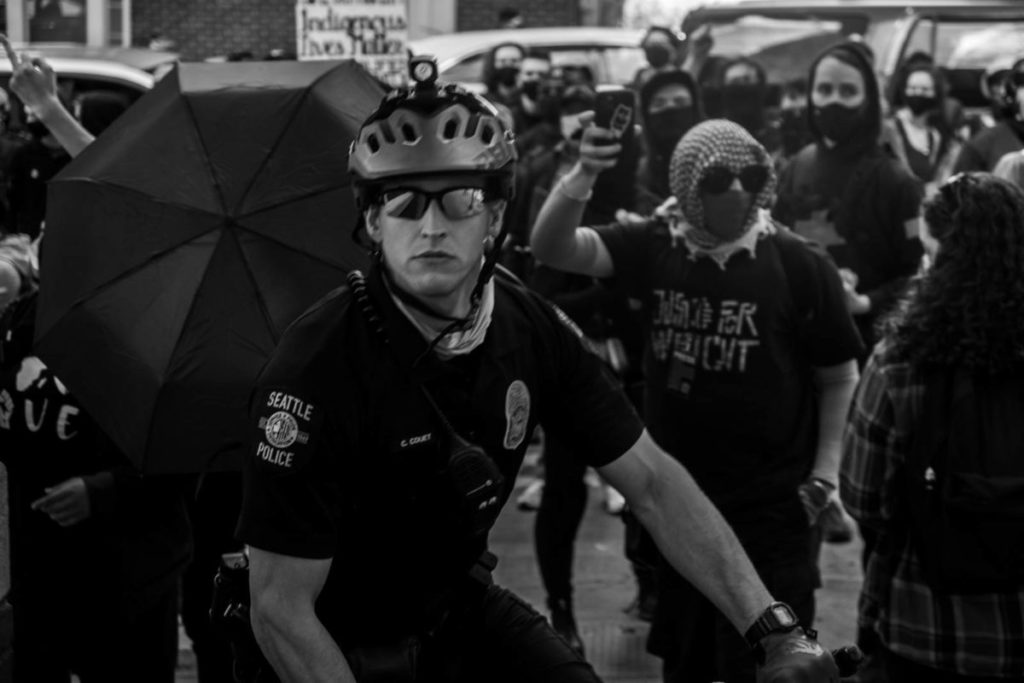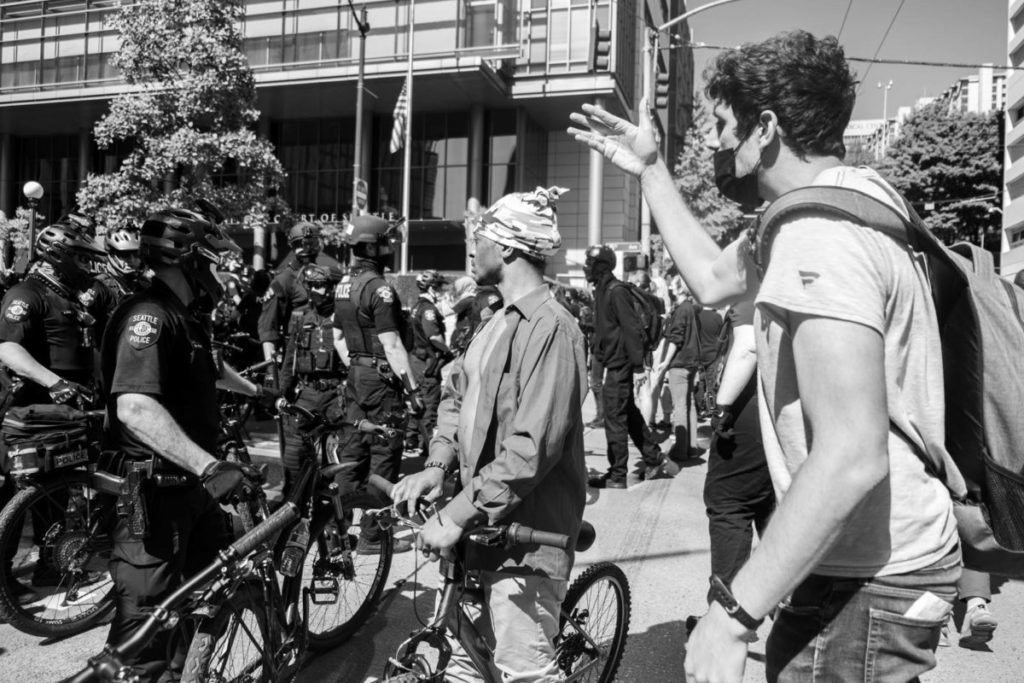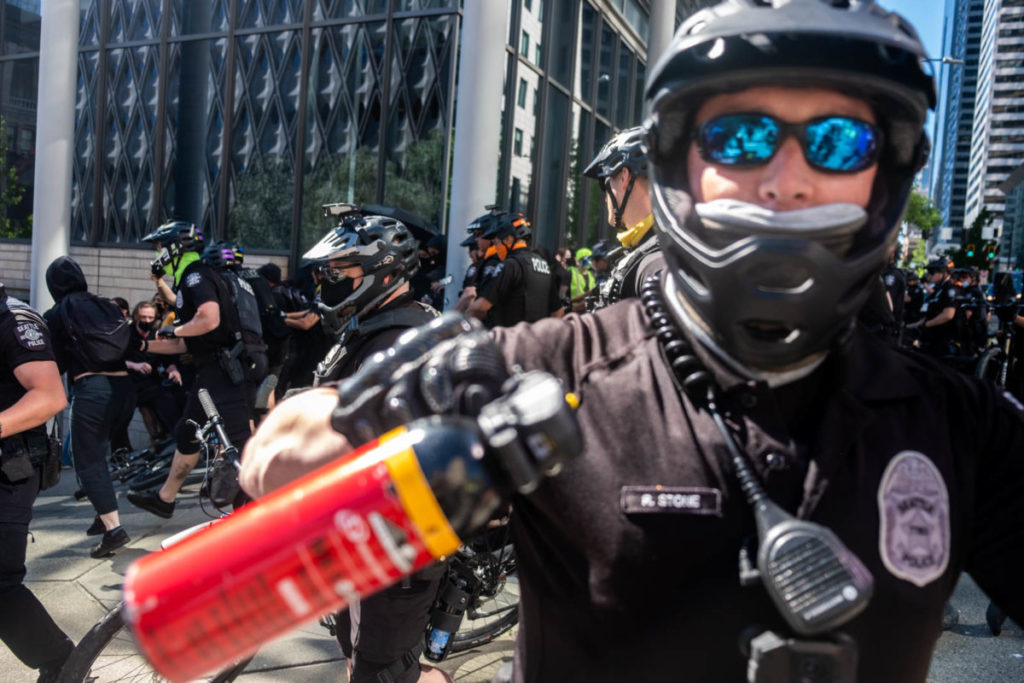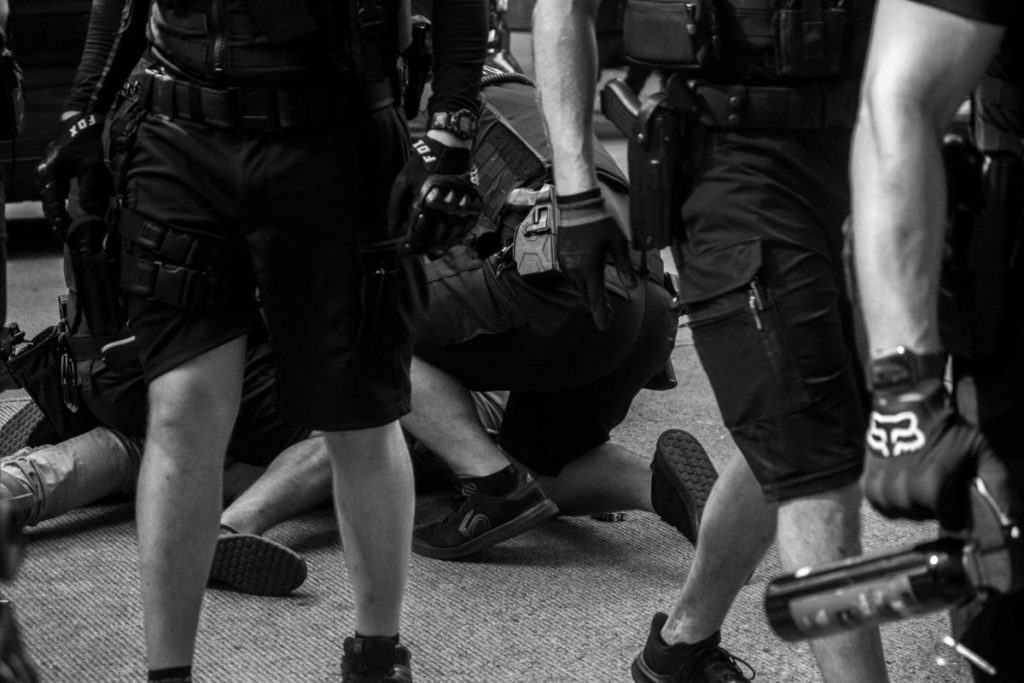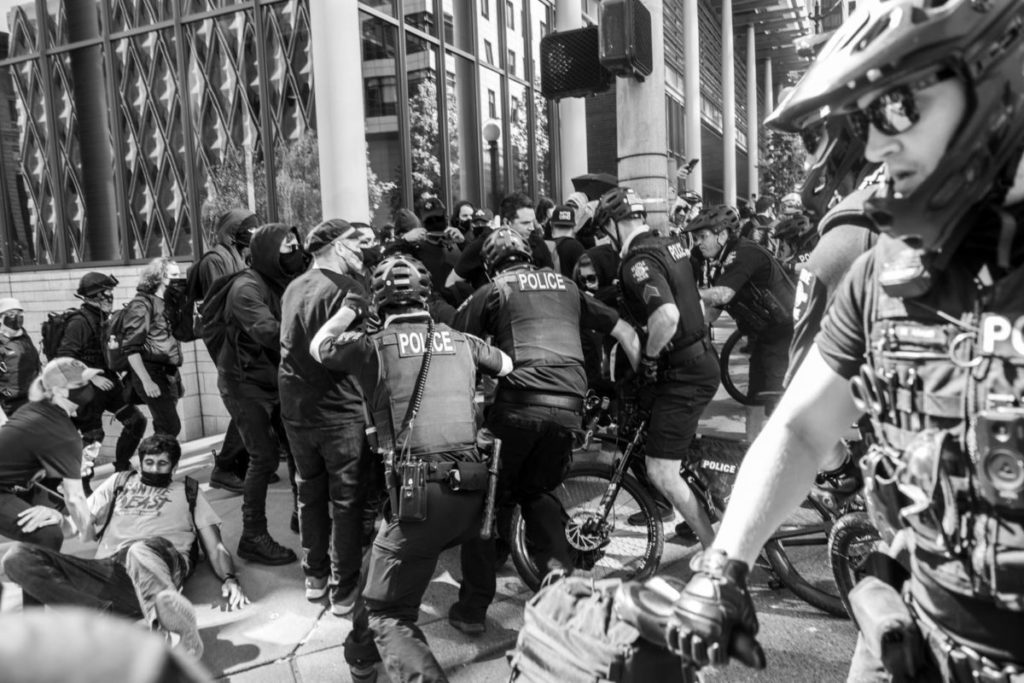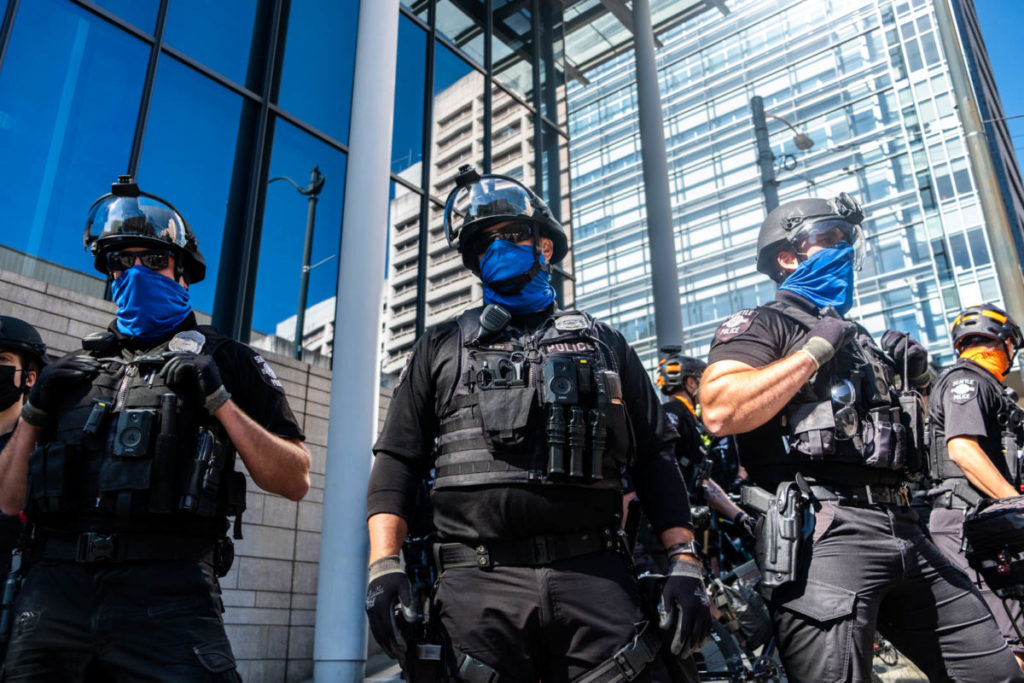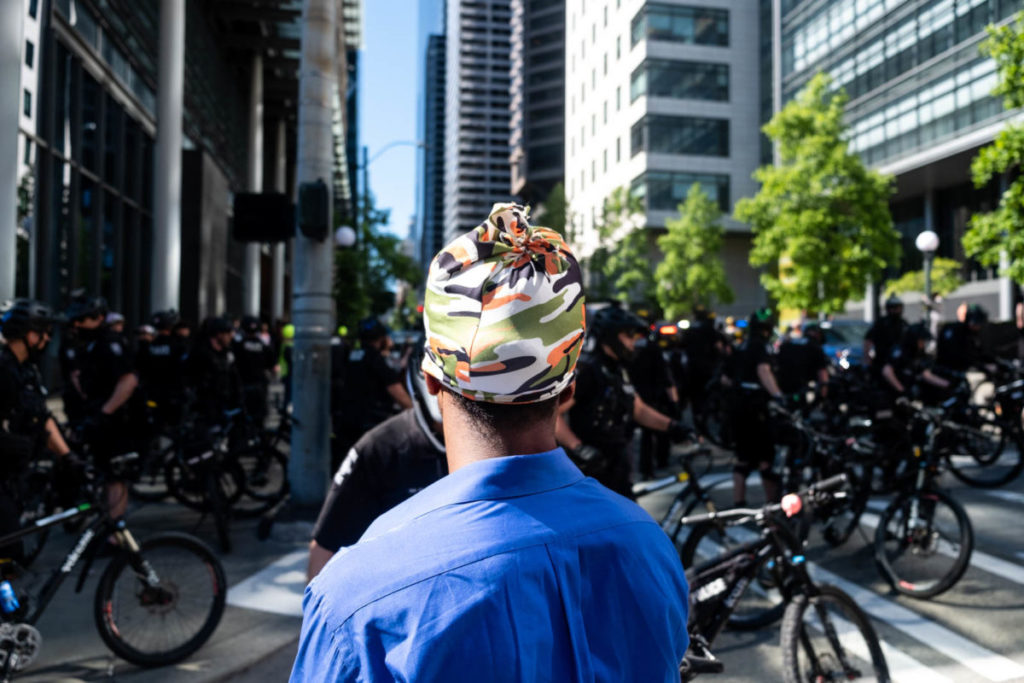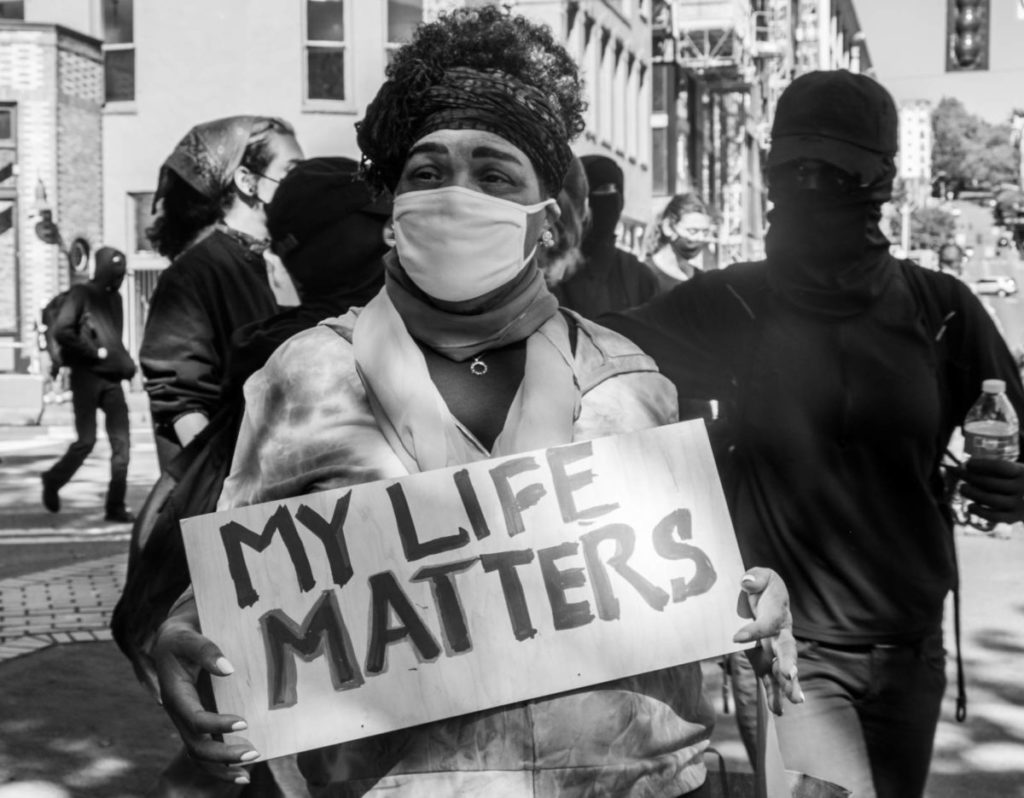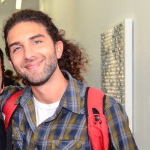 Jordan Somers is currently in his second year of Visual Media at Seattle Central College. He specializes in photojournalism and documentary work, with a particular emphasis on social movements happening throughout the city. His 2020 documentary, Hope is Not Cancelled, was an official selection at the Local Sightings Film Festival, and won an award for best editing at the Oregon Documentary Film Festival. Jordan is an avid traveler when granted the opportunity, and has a keen interest in psychology and existential philosophy.