As we approach the midway point of Spring quarter, Seattle Central College continues to shift its communication methods and standards in an attempt to bridge the gap of uncertainty among its student body. The stay-at-home order remains in full effect (now through at least May 31st at the time of this writing), and the school has made it a priority to convey to their students that classes and services remain open and available.
A massive calling campaign was put into motion at the beginning of April to engage with as many students as possible. The calls have aimed to address general enrollment and registration issues, financial opportunities, and other concerns shared by students about the larger situation at hand. So far, the campaign has chugged along. Several hundred students have been contacted, many of whom were hand-picked due to potential enrollment issues they were experiencing. "A lot of students that I've spoken to didn't even know the school was open, period," says Nancy Garcia, a work study student in the admissions office who has been tasked with making these calls. "We're calling people who haven't registered for classes, because they're put off by COVID. This campaign is to reassure them that everything is okay, we're here to help."
Chris Maund, Admissions Director at Seattle Central College, who is leading this campaign, realizes the gravity of the situation and the long road ahead. "There's at least 5,000 calls we want to make, and probably a lot more than that," says Maund. "A purpose of this campaign is to try to find different types of callers – faculty, students, classified staff – to be able to make the calls, reach out, say hello, see what can be done now, and then capture a few individual data points to help students in the future as the times continue to change." The calling campaign will thus be a quarter-long endeavor and potentially beyond.
Another student-facing service that has seen a marked surge in traffic is Seattle Central College's Live Chat feature. These live messaging sessions are available throughout Seattle Central's website and are quickly becoming a communication norm in place of traditional phone calls (and the long wait times and frustrating automated options that come with them). Given Seattle Central's vast student body and services provided, this live messaging outlet has become a saving grace, particularly since the onset of the pandemic.
Gina Nakamura, the school's outreach coordinator, has led the Live Chat function for over a year, and has aimed to ensure a streamlined communication network between students, faculty and services. Although the Live Chat was tailored more toward students with registration and admissions-based queries, it has since morphed into a more all-encompassing hub for a wide range of students. "I tried to target pages that certain students were more likely to visit," says Nakamura, "but we got way more students once the closure happened." Live Chat, as a result, has been serving the needs of a wide spectrum of the student body, particularly those who have been left reeling from the unfolding realities of the global pandemic. "It does feel comforting; the students are able to get in touch with a live person who gives an empathy and understanding of what they're going through and refers them to departments directly depending on the situation."
Moving forward, Seattle Central College's Live Chat feature will address the immediate needs of their student body alone. Up to this point, the Live Chat feature served the entire district, making it difficult to prioritize the needs of students connected to their respective school and situation. "Each campus operates differently," says Nakamura. "There was no way to program on the back end how to direct chats to their corresponding schools." On April 30, it was determined by IT that they would be utilizing new software to enhance the functionality and effectiveness of the tool. These changes would overhaul the existing system, and work to funnel the North, South and Central colleges' student questions to their corresponding campuses.
The updated Live Chat release is yet to be determined, but will surely become a more prominent fixture as we bear witness to the changing landscape of our telecommunication needs and standards. As closure and remote operations dates continue to soar well past their expected deadlines, Seattle Central College continues to make novel efforts in an unprecedented time where innovative actions have become the underpinning of drastic evolution and transformation; an inherent need for human connection and support. A reminder that we are all in this together.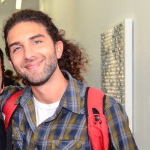 Jordan Somers is currently in his second year of Visual Media at Seattle Central College. He specializes in photojournalism and documentary work, with a particular emphasis on social movements happening throughout the city. His 2020 documentary, Hope is Not Cancelled, was an official selection at the Local Sightings Film Festival, and won an award for best editing at the Oregon Documentary Film Festival. Jordan is an avid traveler when granted the opportunity, and has a keen interest in psychology and existential philosophy.