The real name of the person interviewed and exact location of the establishment are kept anonymous for ethicality.
"Shame cannot feed my father," said Rico, one of the over a million Filipinos who find their livelihood through sex work.
Sex work is not only illegal in the eyes of the law in the Phillipines, but also in the eyes of the general public. In 2010, Senator Pia Cayetano filed Senate Bill No. 2341, also known as the "Anti-prostitution Act". Cayetano emphasized her fears in the bill stating, "Today, the number of persons exploited in prostitution has already reached the millionth mark. Let us not wait for this number to grow even more. Let us not wait for the day when we outrank all the other nations with most number of prostitutes. Let us not wait for the day when our country will be recognized as the "Haven of Prostitution". Let us uphold the dignity and the rights of all men, women and children. Let us stop prostitution." But this bill was far from enough to keep the numbers from growing.
Covid-19 has impacted sex work cases: due to a number of Filipinos losing their work during one of the longest lockdowns in the world, some of them resorted to exploit their children. Out of desperation, students turn to online sex work in order to continue their education. "It's alarming that due to the challenges brought by the pandemic, our youth now faces grave danger of being victims of abuse and violence," Senator Sherwin Gatchalian, chairman of the Senate Committee on Basic Education, Arts and Culture, said in a statement probing law enforcement to crack down on online sex trades.
A viral sensation
Early this year, photos of male sex workers advertised as masseuses went viral on Facebook, and Rico is one of them. Some may think that as tabooed as their practice is in the Philippines, sex workers like Rico would prefer to lay low. But Rico says this virality has been for the better. "I'm glad it went viral… We used to only cater to men before, but ever since the post went viral, the spa manager noticed that there was an explosion of female inquiries wanting to get our services, so we made the decision to service women." Rico clarified that they do not usually offer sexual service to women because they are typically used as undercover moles to raid these types of spas. "It's easy money for them," Rico added.
Establishments involved in sex work find loopholes to avoid being raided. To separate the sex work aspect of their job from the spa and avoid raids, they ask their patrons to book a room at a nearby hotel where they can perform the sexual services that they offer.
Not a Midas touch
Rico's brother introduced him to the sex work industry: "I work with my brother now; he's been doing it now for four years. I've only started about two years ago when life got harder during Covid."
Rico only takes home 20% of what he earns per regular spa client. To meet his needs, he has to work up to twelve hours during his shifts with the bulk of his income coming from the sexual service he provides to people: "Most of my clients are men and are on the older side, but not all of them avail extra service from me."
Rico's workplace doesn't require them to get tested nor get regular screening for sexually transmitted disease (STD). There is still a prevailing stigma around getting tested for STDs in the Philippines. According to the Department of Health of the Philippines, there was a 61% decrease for HIV testing in 2020.
Due to the nature of his work, Rico doesn't receive any benefits or health insurance from the spa. "My Dad got hospitalized a few months ago, and it rendered him unable to work. I barely earn enough to make it through the day. Sometimes I can't even buy the medicine my father needs. My brother has his own family now, so I'm left to provide for my parents and two siblings who still go to school."
It's not always for pleasure
As much as this virality has boosted Rico's main source of income, it doesn't reflect the story of many Filipinos who are trafficked through social media platforms like Facebook.
Child pornography and human trafficking have gotten so bad in the Philippines that the Federal Bureau of Investigation (FBI) considered it be a hotspot for children subjected to sex work.
A quick search on Facebook using the term bagets – a term used to refer to the Filipino youth – will show a bubble restricting you from using the term as it's a keyword linked to child phornography and sexual abuse.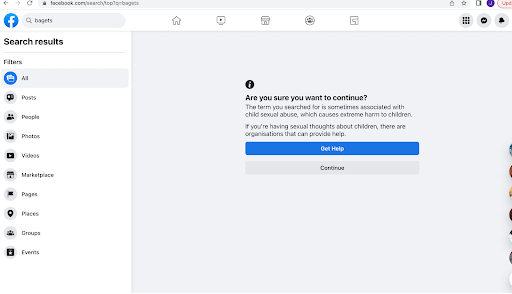 Sex work is work
Before I left the interview, Rico asked me, "what is life like in America?" I didn't know what to say; I didn't want to come off as insensitive. I told him, "It's comfortable." He nodded his head as he crumpled his eyes. I asked him what he was thinking, "I'm trying to think of what that is like."
General perception and opinion about sex work has been changing in recent years. In 2021, OnlyFans, an online subscription service mainly used for sexual content, saw an increase with their content creator and user rates. The boost that social media gave might be beneficial for people like Rico and other online sex workers, but unfortunately this reality is not shared by everyone. Women and children in countries like the Philippines are disproportionately and continually being abused and exploited, and the looming irony of the pleasurer being deprived of what they provide to others still exists.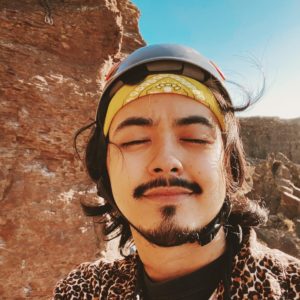 Juan Miguel Jocom, or Juanita Banana as his friends call him, is an Editorial Board member at the Seattle Collegian, where he focuses on writing about the experience of immigrant students at Seattle Central College. A documentarian, he hopes to create videos that will showcase the chaos and glory of humans.
As a Seattle local, he's an aspiring granola boy, who enjoys rock climbing and jumping off cliffs. His recent documentary, Welcome to the Neighborhood, was an official selected entry for the 2021 SCOOP film fest.