With colder weather rolling in and autumn in full swing, some may see this year's farmers market season as beginning to wind down.
While the warmer months, sunshine, and summer produce are commonly what come to mind when thinking about farmers markets, Seattleites are in luck: Seattle is home to several farmers markets with year-round access to fresh, local, and seasonal produce throughout the city.
One notable market is located within the bustle of activity along University Way NE, also known as "The Ave." Even on days that hold possibility for rain, the University District Farmers Market is brimming with activity.
Produce stands line the closed-off section of the street offering beautiful displays of the season's finest fruits and vegetables. Going into November, the spotlight is on winter squashes, carrots, onions, and other hearty vegetables. However, there is still time to grab fresh apples, radishes, and tomatoes before the season is up.
The University District Farmers Market runs every Saturday, 9 a.m. to 2 p.m. The market is currently encouraging shoppers to wear a mask; vendors, staff, and volunteers are required to do so.
Beth Ann, who helps run the River Run Farm stand, explained some of her seasonal lineup for the colder months approaching: cabbages, brussels sprouts, winter squash, kales, homemade sauerkraut, and her current personal favorite, purple viking potatoes.
Other vendors along The Ave also offer other seasonal opportunities like fresh apple cider, pumpkins, and pears.
Although shoppers may need to begin wearing more layers, Washington's selection of local produce does not dwindle in the slightest during the darker parts of the year. The River Run Farm is one of the many stands that stakes out every week, year-round. Beth Ann expressed that she wished more Seattle residents knew about the abundance of local markets outside of the summer, "We are here all throughout the winter, too, with fresh produce."
With the focus turning toward hearty and nourishing fruits and vegetables, it's the perfect time to cook up warm, cozy meals like soups and stews. Roasted potatoes and brussels sprouts topped with seasonal herbs like rosemary, along with apple pie with comforting spices like cinnamon and nutmeg, also provide deliciously in-season food to enjoy throughout the next few months.
The late autumn and early winter season have much to offer when it comes to fresh produce. It is a perfect opportunity to support your local farmers and truly embrace this time of year.
Cooking wholesome meals may sometimes feel like too much of an energy and time commitment as a full-time student.
Luckily, whipping up a comforting soup can actually be quite easy and provide leftovers for the rest of the week. While waiting for vegetables to roast in the oven or a stew to simmer on the stove, it can be the perfect opportunity to block out some time for homework or studying.
Feel free to try out this hack with the recipe below which takes minimal preparation and active cooking time:
Creamy Roasted Squash and Carrot Soup
Yield 5 servings
Time
Ingredients:
1 butternut squash
3 carrots
1 yellow onion
2-3 tablespoons olive oil
1 tablespoon brown sugar
1 teaspoon dried rosemary (or 3 sprigs)
½ teaspoon dried sage (or 2-3 sprigs)
1 teaspoon dried thyme (or 3 sprigs)
1 ½ teaspoon sea salt
½ teaspoon black pepper
1 pinch ground clove (optional)
1 cup vegetable stock
3 tablespoons coconut cream or heavy cream (optional)
Preheat the oven to 425 degrees. Line a large baking sheet with parchment paper.

Cut the ends off butternut squash and cut in half lengthwise. Scoop out and discard seeds.

Cut ends off of carrots and peel them.

Cut onion in half and peel off outer layer. Roughly chop onion but feel free to leave in larger chunks.

Place vegetables on lined baking sheet and drizzle liberally with olive oil. Evenly mix brown sugar, rosemary, sage, thyme, salt, and pepper into vegetables. At this point, I like to use my hands to rub the oil and seasoning into the vegetables, but you can use a spoon to coat them instead (I like to add a small pinch of ground clove, too, but this is optional).

Place baking sheet into preheated oven and let roast for 45 to 50 minutes, or until vegetables are slightly browned around edges.

Once finished roasting and all vegetables are tender, remove baking sheet from oven and set aside to cool (vegetables can be transferred to fridge for quicker cooling).

Once room temperature, transfer vegetables to a blender with ¾ cup to 1 cup vegetable broth, depending on how thick you prefer your soup (an immersion blender can be used here as well).

Blend until completely smooth (if you have a small or weak blender, blend vegetables in two smaller batches each with half the liquid).

Transfer soup to a stovetop pot and gradually warm on medium-low heat.

Once thoroughly heated, add optional 3 tablespoons of coconut cream or heavy cream for richness.

For an additional pop of flavor and color, sprinkle some of your favorite herb (my favorites are fresh parsley and thyme) on top and serve with crusty bread or grain of choice.

Serve immediately. Leftovers can be stored in the fridge for up to a week.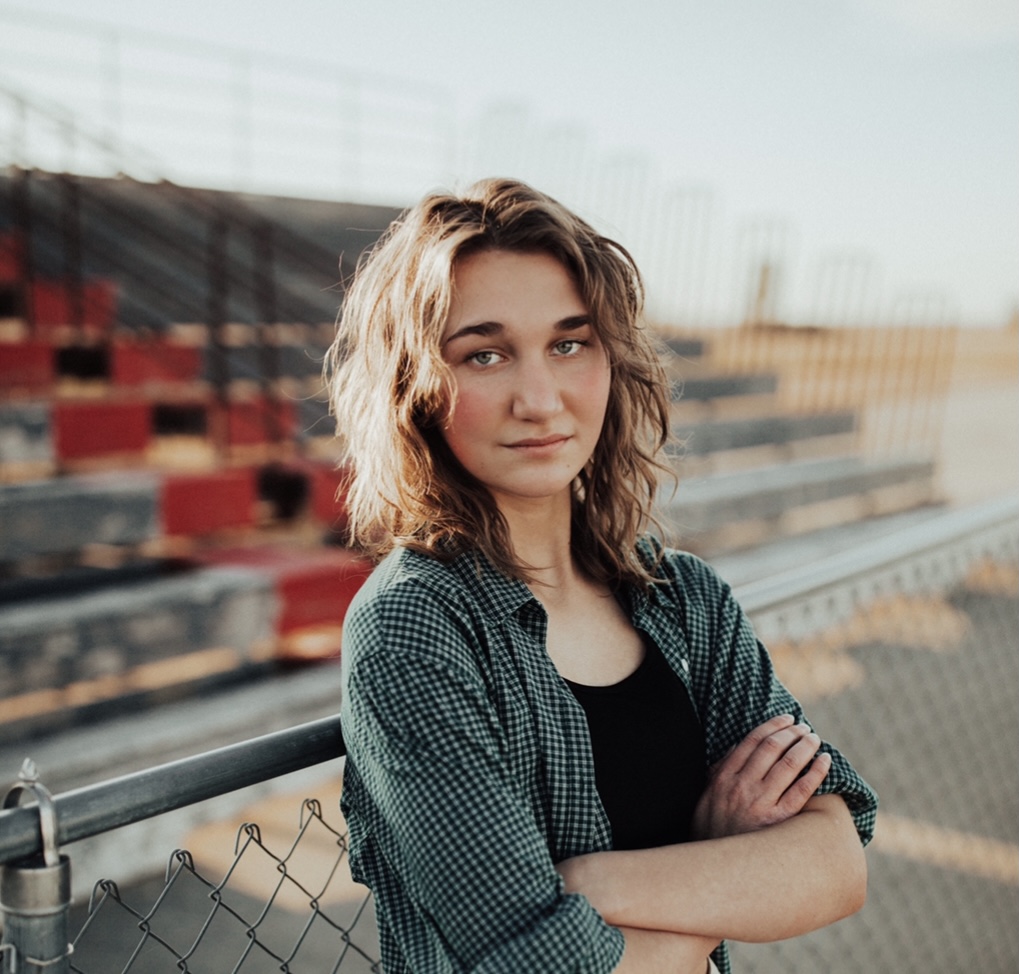 Mo is an alumni of Seattle Central and is currently attending the University of Washington with aspirations to pursue a career in journalism and communications while also delving into anthropology. She aims to explore the world and reveal the stories it wishes to tell through her writing and photography/videography. When she's not captivated by her journalistic pursuits, she loves to go on adventures, create, watch films, and surf.