The summer months are finally here… well, sort of. I think every Seattleite can agree that this spring has overextended its clouded skies and constant rain. However, there is always a silver lining – the beginning of June marks the re-opening of Seattle's seasonal farmers markets. From Columbia City in the south, to Phinney Ridge in the north, markets across the city are resuming their weekly stations to showcase the products and hard work of local vendors and farmers.

This reemergence in June is for good reason, too: this month boasts a new array of fresh and delicious produce. Asparagus, chards, rhubarb, snap peas, broccoli, and other greens are ready for purchase. In addition to vegetables, summer fruits are finally making their debut. Blueberries and strawberries will be creeping into markets soon, and we cannot forget the spotlight for today: cherries.
Coming from the-middle-of-nowhere Midwest, I have never had the privilege of fresh, local cherries. I cannot describe to you my excitement when I picked up my first pound at the Magnolia Farmers Market. I was lucky enough for my venture to land on a decently sunny day amidst our current battle with the prolonged gloom. The market was brimming with life: vendors sizzling up some mean-looking sammies, children giggling as they weaved in and out of the crowds and bright pops of color coming from purple asparagus bundles, vibrant leafy greens, and, of course, bright red cherries.
It would've been a crime not to purchase these red globes of pure deliciousness. At this time, the sole vendor of these gems was K&C Farms. Alongside cherries, K & C Farms also offered a selection of fresh jams, turnips, onions, and asparagus. Abound with customers, the vendors were dealing out cherries like their lives depended on it. I had to restrain myself from asking for a few words; their attention was obviously needed elsewhere. Needless to say, the cherries were immaculate, so I would highly recommend checking them out in the coming weeks (and months).
With so many markets opening up once again, there is ripe opportunity to take advantage of the amazing produce that the Pacific Northwest has to offer. Seattle Neighborhood Farmers Markets boast seven markets that are open weekly throughout the warmer months. Alongside this, individual markets such as the Queen Anne Farmers Market and the Seattle Farmers Market Association give even more opportunity to support local farmers this summer. With plenty of markets opening up shop on different days of the week and different times of the day, there is no shortage of possibilities for engaging with your community.
While summer will continue to bring in new fresh fruits and vegetables, there is no harm indulging in the current June produce. Make yourself some deliciously refreshing summer rolls with local vegetables, or utilize the plethora of greens at your disposal to make a springtime pizza. However, the moment you have all been waiting for is the chance to indulge in some succulent cherries:
Cherry and Thyme Olive Oil Cake:
¾ cup turbinado sugar
1 tbsp lemon zest
2 eggs
½ cup olive oil
1 ½ cups milk of choice (the thicker the better)
1 tsp vanilla extract
½ tsp almond extract
1 cup all-purpose flour
¾ cup spelt flour
1 ½ tsp baking powder
½ tsp baking soda
1 tsp cardamom
½ tsp allspice
½ tsp sea salt
1 ½ cup cherries, pitted and sliced in half
1 tbsp dried thyme
Preheat oven to 375 degrees. Line a 9-inch cake pan oil or parchment paper
Combine sugar and lemon zest in a large mixing bowl.
Add in the eggs, olive oil, milk, vanilla, and almond extracts. Whisk until smooth.
In a medium-sized bowl, stir together the all-purpose flour, spelt flour, baking powder, baking soda, cardamom, allspice, and sea salt.
Add the dry mix into the large mixing bowl and stir until just combined. Do not overmix.
Pour ¾ of the mixture into the lined cake pan. Add the cherries in a circular pattern into the pan. Sprinkle the thyme on top of the cherries before covering with the remaining batter. Add thyme on top for additional garnish.
Bake for 45 – 50 minutes. Remove from oven and let sit for at least 10 minutes before transferring to a cooling rack for around 20 minutes.
Serve and enjoy. Leftovers can be stored in an airtight container for 2-3 days.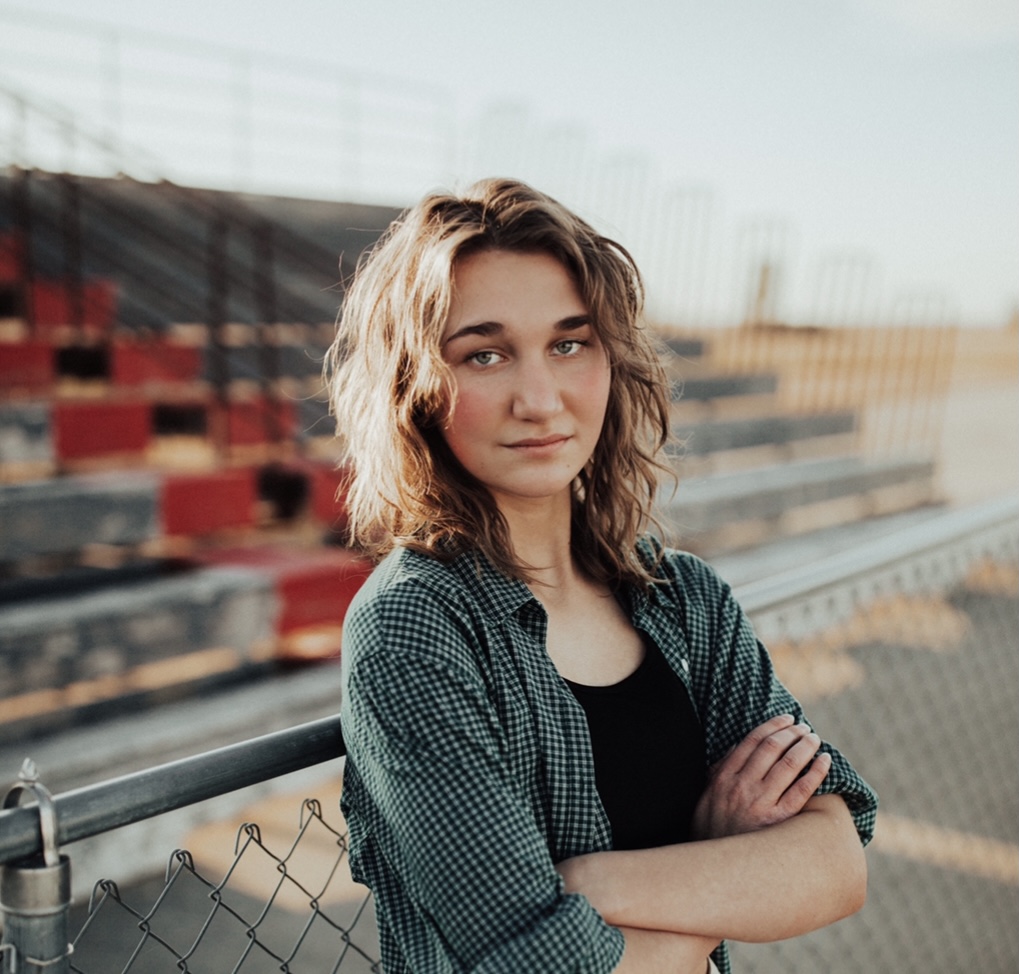 Mo is the current editor-in-chief of The Seattle Collegian and attends Seattle Central with aspirations to pursue a career in journalism and communications while also delving into anthropology. She aims to explore the world and reveal the stories it wishes to tell through her writing and photography/videography. When she's not captivated by her journalistic pursuits, she loves to go on adventures, create, watch films, and surf.