Women today are strong and independent. It is hard to track down a field where they have not made their mark; whether design, medicine, media, sports, finance, innovation or engineering. Alongside dominating in many expert fields, we should not fail to remember how a woman likewise balances her own life and nurtures her family. A reformist woman is a motivation for the world and what better occasion to honor her accomplishments than Women's History Month itself? Here is the story behind this historical month and why it is so meaningful to women all over the world.
About Women's History Month:
Women's History Month had its origins as a national celebration in 1981 when Congress passed Public laws 97-28 which authorized and requested the President to proclaim the week beginning March 7, 1982 as "Women's History Week." Throughout the next five years, Congress continued to pass joint resolutions designating a week in March as "Women's History Week." In 1987 after being petitioned by the National Women's History Project, Congress passed Pub. L. 100-9 which designated the month of March 1987 as "Women's History Month." Between 1988 and 1994, Congress passed additional resolutions requesting and authorizing the President to proclaim March of each year as Women's History Month. Since 1995, presidents have issued a series of annual proclamations designating the month of March as "Women's History Month." These proclamations celebrate the contributions women have made to the United States and recognize the specific achievements women have made over the course of American history in a variety of fields.
'Women don't need Women's History Month to be honored'
Mothers, wives, and sisters look forward to March to be honored but forget that they deserve it all year long.
In 365 days of a year, women deserve to have their own day to be cared about by society and acknowledged for their disadvantages and struggles in life. They always silently sacrifice and endure to build family happiness. Therefore, they deserve great respect and attention for what they have done.
This month, across the country, we celebrate women's contributions to culture, history and society of the US. Last year marked the 100th anniversary since women gained the right to vote in 1920 with the passage of the XIX Amendment. But because of the pandemic, many celebrations didn't happen, so the National Women's History Alliance expanded its celebration through 2021 with the theme, "Valiant Women of the Vote: Refusing to be Silenced".
Women's History Week started in 1978 by Sonoma, California. International Women's Day was  established on March 8, 1911, New York City, when thousands of women protested for better suffrage and labor laws. March was also when "Title IX" was passed in 1972, it protected people from discrimination on the basis of sex in federal education programs.
In some countries around the world, Women's History Month is considered the main holiday of the year and is widely celebrated. Men give flowers and gifts to the women in their lives. There are also festivals, parades demanding equal rights, fair salaries, education, training opportunities, promotion, career advancement, social security conditions, and combating prostitution and violence against women.
From Susan B.Anthony – a champion of temperance, abolition, women's labor rights, and equal pay for equal work, to Gloria Steinem – a leader and a spokeswoman for the American feminist movement in the late 1960s and early 1970s; from Sandra Day O'Connor – a retired attorney, politician, and the first woman associate justice of the Supreme Court of the United States, to Ruth Bader Ginsburg – an American lawyer that successfully fought against gender discrimination and unified the liberal block of the court; from Rosa Parks – an American activist in the civil rights movement best known for her pivotal role in the Montgomery bus boycott, to Maya Angelou – an American poet, memoirist, and civil rights activist, there are so many women to celebrate, including the first female Vice President, Kamala Harris.
No one can deny the great role and responsibility of modern women. They are many things to many people: housewives, workforce participants, contributors of their strength to the development of the country, as well as holding the noble position of mother, giving birth to children and raising them to be great citizens of the world.
"Women are the real architects of society" – Cher.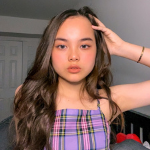 Hi Folks! Lolita Kim is a social media manager and the staff writer at the Seattle Collegian. She is a Computer Science student at SCC. Her dream is to become an Information Systems Manager (IS Manager). She enjoys listening to BTS' music because their melody appeases and heals her rotten soul.