The pandemic struck and brought a bunch of consequences (y'all know what it caused, it has been over a year), apparently. Things get even more complicated when we are stuck at home and barely have a chance to consult with others. With that being said, the launch of the ctcLink system at SCC is, in a sense, the worst thing ever! It's causing so many disturbing problems for both domestic and international students regarding student transcripts, class registration, and payment methods and this is because its interface is a tricky mixture of a lot of things. The MyCentral system that we used in the past was pretty simple and easy to handle. However, among the difficulties with ctcLink, I believe that the delay of health insurance is the most frustrating, especially for international students.
I had an opportunity to interview some international students at Central and asked them to share about how the delay of their health insurance is taking a toll on them.
Starting with Francisco Fonseca. He stated, "My issue regarding the health insurance problem, for international students, was its delay caused it to stop my health assistance. My medication ended about a week and a half ago. I went to CVS to get more refills, but they told me my health insurance was terminated. I could still get it, but pay a very high price for the medication, which I didn't have directly from my pocket." Fonseca said that his antidepressant is not supposed to be stopped abruptly, but rather decreased progressively. But now, because he no longer has health insurance, he can't take the time to wean himself off the medication correctly. Now isn't that depressing?
This was obviously unacceptable because Fonseca, and probably all the students that are experiencing the same thing, wasn't notified that his health insurance was invalid for this Spring quarter, for whatever reason. Moreover, with a person who needs a special health treatment like Fonseca, this couldn't be worse. "When I ran out of medicine, I jumped from 150 mg to 0 mg a day… This creates a jump in my health, which is not necessarily very bad, but it can be a struggle; I'm up and down in my wellbeing, like headaches, stomach-aches, muscle fatigue, and my mental condition [becomes] aggravated. [I don't] have that extra support, nor psychotherapy with a professional," said Fonseca.
Yes, with all the bad things that happened to him, there were still no notifications or announcements from the offices at school, at least, not until he decided to reach out to them first. Isn't that crazy to imagine that if something bad happened we wouldn't have health insurance ready on hand? And who knows how long it will take for the school to respond to our requests nor how fast they would contact the insurance company to activate our account! Hours? Days? Weeks?
There is another international student at SCC, Gift Homsaen, who tried to contact the International Program (IP) department but that conversation seemed to be over the edge. "They referred me to the cashier department to assist me with the issue, but the cashier department directed me back to the IP department. At that point, my tolerance came to an end. I emailed both departments telling them that it's unacceptable to throw me back and forth like this. It's not my job to investigate or find out where the problem was because clearly it's not on my end." Homsaen also asked them if she could contact the insurance company and make a payment on her own. "It was a naive approach, but not having active insurance on hand was a bigger deal," she insisted.
So, how can we deal with this? Is there anyone that we can contact to help us solve this problem?
Thanks to a long conversation with Homsaen, she told me that there was someone who came in to solve her issues with more effectiveness and better collaboration. "My insurance then became active quickly after. I was relieved to see my new insurance card in my account with the updated coverage."
If you want help too, you can contact IntlCentral@seattlecolleges.edu with any insurance questions you have, as currently Kirsten Rinker is the only staff member checking the IntlCentral account.
Again, experiencing these things without being notified first is super frustrating. We all acknowledge that after paying for the health insurance fee, along with the tuition, we should be under coverage for the whole quarter. However, in this case, we have to ask for it ourselves. Think about what may happen if we don't request an activation and something bad were to occur? Is the school going to blame us because we didn't make a request? Is it really necessary for us to do this extra work every quarter, particularly when we pay our tuition and fees on time? I believe it is critical for the school to think more deeply about this issue.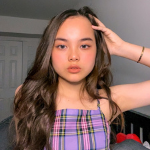 Hi Folks! Lolita Kim is a social media manager and the staff writer at the Seattle Collegian. She is a Computer Science student at SCC. Her dream is to become an Information Systems Manager (IS Manager). She enjoys listening to BTS' music because their melody appeases and heals her rotten soul.