June 5, 2022, Asian and Pacific Islander (API) drag queens turned it out at Queer/Bar's Bang the Gong, hosted by Whispurr Water-Shadow and Rylee Raw.
Bang the Gong is a monthly drag show that highlights a number of API drag queens from the Seattle area. Featured in this month's shows were Kylie Mooncakes, CaraMel Flava, Kungpow Meow, Rowan Ruthless and Beau Degas.
One of the event organizers, Raw, has been doing drag for five years. As a domestic violence survivor, Raw's first exposure to make-up was trying to conceal her bruises; turning pain into art.
"There's not that many spaces for our community [people of color] at all," said Raw. He expressed his challenges as a minority in the drag community and how this pushed him to create a space specifically catered to API performers in the drag scene, "It's hard to meet people in general. It's hard to be POC and fem doing drag on top of that and trying to date people, so creating a space for that means the world," he added.
Raw was born and raised in Los Angeles and moved to Washington when he was thirteen. He was raised in a Filipino household, and Raw sometimes yearns to be connected to his motherland, "I'm doing drag to represent and showcase our culture. I wanted to incorporate what the pre-colonial Philippines was, how feminine it was." Raw is talking about how, back in the pre-colonial Philippines, some men would assume the role of a Babaylan (a female shaman), which is oftentimes a role done by women. But they not only assume the role of a woman in society, they also act and live as if they are one.
With the creation of space comes representation. Raw is striving to create more of what he didn't experience growing up. "They don't feature a lot of dark skin Filipinos on T.V., and I wanted to showcase where we originated from," drawing inspiration from one of the Philippines' biggest queer stars, Vice Ganda, Raw hopes to become a representative for Filipinos in the drag scene.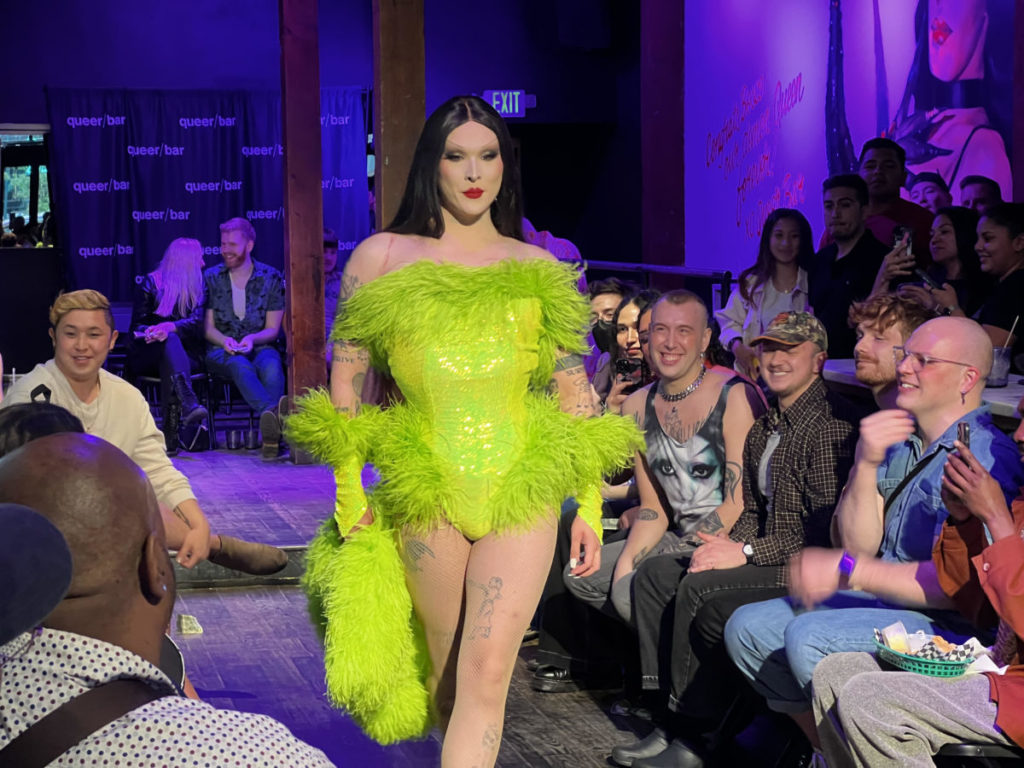 Raw also spoke out about how some Filipinos who are in the United States struggle with accepting their own cultural identity, "Why are we forgetting? They [Filipinos] forget their roots and they try to be Americans as much as possible. I'm proud to be Pinoy, not only in the Philippines, but also in queer spaces."
As a Filipino myself, seeing my own culture represented in the entertainment scene, especially the culture that predates the bastardization the Spaniards committed to my ancestry, makes me feel seen. It reminds me of how something so sacrosanct is still connected to me, and that it is never too late to reclaim it.
Catch Raw and other API performers at Bang the Gong every first Sunday of the month at Queer/Bar.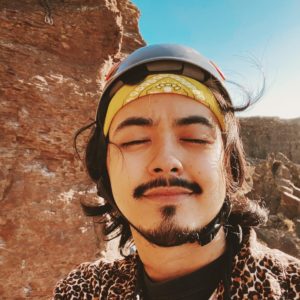 Juan Miguel Jocom, or Juanita Banana as his friends call him, is an Editorial Board member at the Seattle Collegian, where he focuses on writing about the experience of immigrant students at Seattle Central College. A documentarian, he hopes to create videos that will showcase the chaos and glory of humans.
As a Seattle local, he's an aspiring granola boy, who enjoys rock climbing and jumping off cliffs. His recent documentary, Welcome to the Neighborhood, was an official selected entry for the 2021 SCOOP film fest.